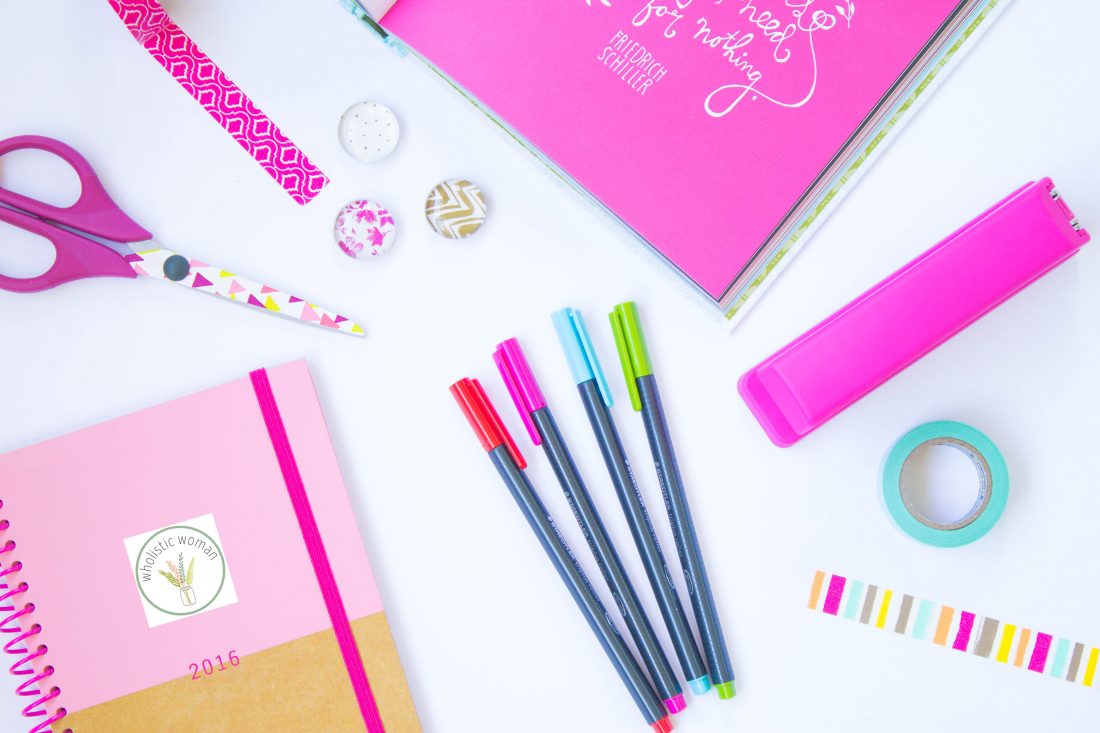 If you're visiting from the Fitness & Healthy Living Blog Hop, welcome! If you're a regular and are interested in finding more blogs to follow, you'll want to check out the list of participants in the hop at Runaway Bridal Planner.
For the past several weeks I've participated in the Weekly Wrap hosted by HoHo Runs and MissSippiPiddlin. I originally linked up as a way to connect with other active women, but the act of recapping my week has had another effect: It has helped me do more strategic planning at the beginning of the week, which in turn helps me focus and decide where to spend my time.
I've posted before about weekly meal planning and the importance of a weekly cleaning schedule. I've discovered that it's just as important to schedule my leisure time. By that I don't mean scheduling every minute. I do that for my workday! No, what I've found is super helpful is to take a look at the various events to which I've been invited for the upcoming week, overlay my training schedule, and make some difficult decisions.
For example, here is what my training schedule says for the upcoming week:
Monday: Run 4
Tuesday: Run 8
Thursday: Run 7
Saturday: Run 14
I also need to start biking and swimming as triathlon training starts in a couple of months and I need to build a base.
And here is the list of events that I'd like to attend this upcoming week:
Tuesday: February Beer & Hymns, 6:30-8:30
Wednesday: 5:30-7:30 Becoming an Outdoorswoman event at Founders Brewing; OR media event for GR Beer Week 7:30-10:30
Thursday: Fresh Thyme Tour 5-8
Saturday: Long run with RunGR, pick up DH from Winter Beer Fest in the afternoon
Did I mention that I work 8-5? Oh, and Sundays are reserved for church/visiting family and meal planning/prep. And my lunch hours are when I do my blogging or running errands.
As you can see beer is a big part of the culture here in West Michigan. Unfortunately, as much as I love spending time with friends, I'm really trying to cut back so I can lose a few pounds of regain. So DH and I decided not to do any beer related events this week since the beer festival is Saturday.
On Tuesday I'm having work on a thigh tattoo done so I won't be up for putting on any tight running pants. So it looks like this week's schedule is shaping up to be:
Monday: Run 7
Tuesday: Cleaning evening
Wednesday: Run 8
Thursday: Fresh Thyme Tour
Friday: Run 4 (see what I did? I changed Monday's run with Thursday's since Thursday's was moved to Friday so I could attend the tour, and I don't want to run 7 the day before 14)
Saturday: Run 14 with EatGR, the pick up DH in the afternoon from beer fest and dinner with friends
So, in order to fit everything in, I've had to say no to really fun things with friends on Tuesday and Wednesday. I also noticed that there's no time for biking or yoga, so looks like I'll be getting up half an hour early this week to fit in Spinervals and Yoga for Runners on alternating days.
By taking the time to plan in the beginning of the week, I don't overextend myself and have to cancel plans at the last minute or get to Friday and realize I've missed half my runs.
Today's #AddJoy Challenge is to take a few minutes to look at your schedule for the week. What are your priorities? How can you ensure that you're leaving time for YOU?
I anticipate that this week will be much more productive than last week. Last weekend DH went out of state for his brother's wedding, and the combination of being gone and up late with not catching up on my cleaning on the weekend made for a very, very tired week. Here's this week's Weekly Wrap:
Monday: Catch up on laundry
Tuesday: Speedwork on Treadmill
Wednesday: Run 4
Thursday: Shopping
Friday: Radio show taping for The Local Feed at WYCE
Saturday: Run 12 with RunGR (10K PR!); run errands, play with sourdough (it was a fail, but I'm learning!)
Sunday: Birthday party for nieces and nephews
I did not get all of my scheduled runs in. But I did get some in, despite feeling tired and behind in housework all week. Here's to a more organized and successful week!
How was your week?