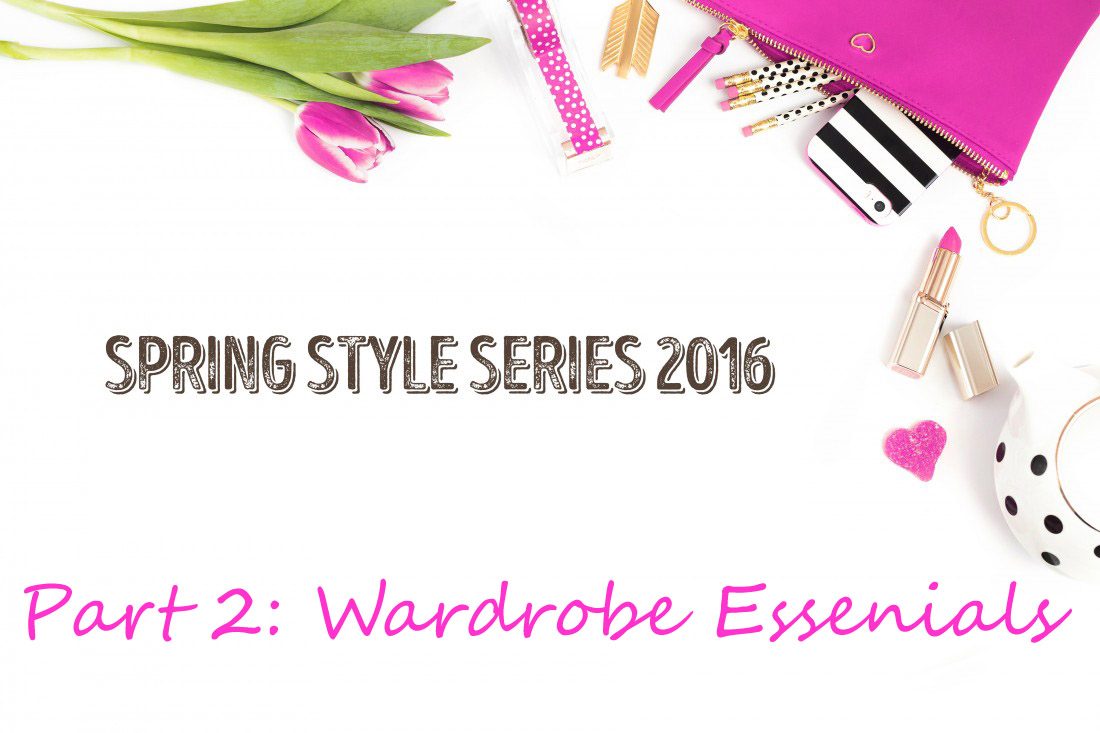 Now that your closet is nice and clean and you know what you have to work with, it's time to fill in those holes! (you DID do the closet detox, right?)
Shopping for some new additions is either really run or really stressful depending on your personality, or maybe a little of both. It can bring up all sorts of issues around body image, finances, and being "in" or "out" carried over from high school. Below I've listed a few challenges and how I've addressed them over the years. I would love your tips as well! Feel free to share in the comments.
What if I'm on a budget?
We ALL should be on a budget, unless you or your family have your own reality TV show. Even if money is not a problem, we don't all have the closet space for limitless clothing options. And if we do have the closet space, we don't have the mental space! Less really is more when you are trying to decide what to wear in the morning.
Invest in pieces you really need. I've done quite a bit of research on wardrobe capsules over the years. It always got complicated really fast. Jennifer Skinner used to have a website which appears to be down now (you can still check out her blog though) in which she suggests always having two tops for each bottom, and about a week's worth of bottoms and two weeks of tops. I love her method because she doesn't try to make EVERYTHING matchy-matchy, but it's still fairly versatile. Rather than go shopping and buy the whatever is on sale, make sure it goes with what you have in your closet and what you wear on a regular basis.
Thrift your clothes. Depending on your demographic, it is actually more "cool" to buy your clothes used. Regardless of cool factor though, it really is better for the environment (and your purse) if you purchase your clothes from thrift shops, online places like ThredUp, consingment stores, or even swap with your friends.
Watch for sales. Most stores have clearance sections of their online website, or in their actual stores. You can also get coupons by signing up for email newsletters. One trick I've learned recently for online shopping that works for several different kinds of stores is if you add stuff to your cart and then leave it, sometimes in a day or two you will get an email giving you a certain percentage off to go ahead and buy what was in your cart.
What if I have no sense of style?
Google it! Seriously, I have Googled things like "what shoes do I wear with skinny jeans" and you would be amazed at the fashion articles you can find. Always take things with a grain of salt and consult different sources because there are sometimes differences of opinions, but it's a good confidence boost if you read it somewhere.
Pinterest. Cruise the fashion and style boards on Pinterest.
Get Your Pretty On. I love Alison's blog and website for casual ideas. I have not participated in her challenges because I spend most of my clothing budget on work clothes and her style tends more casual, but I love her 5 picks of the month. For a more corporate environment I love the tips found on the Dressing Well blog.
Stylit. This is a site that sends you a free weekly email with outfit ideas. It's not always to my taste, but I like seeing how they put things together. You can start to see patterns after awhile. Plus if you really like something you can click through and buy it.
What if I hate shopping?
Find a store with a personal shopper service. Or you can find a personal shopper. This might be pricey, though.
Stitch Fix  (referral link) is a clothing box where you fill out a style profile and they send you a box of clothes they think you will like. You can keep all or none, but there is a $20 styling fee that you lose if you don't keep anything. There is also a discount if you keep all of them. I've found the quality to be really good. You can also sometimes scoop up deals in the Facebook groups that are dedicated to Stitch Fix.
Golden Tote (referral link) is another option with a similar concept, but you are encouraged to keep all the items in your "tote." For the large tote, for $149 you get to pick two items, and they send you three surprise items. In my opinion the clothes are a bit more trendy and less quality than Stitch Fix, but that is reflected in the price. You can also find individual pieces for decent prices in the  Golden Tote Trading Facebook group. 
What is your biggest style challenge? What will you be buying this spring? Share in the comments below!