When I posted a few weeks ago about making sure to take time for yourself, someone said it reminded them of an adult snow day. Well, last week I did get a snow day of sorts!
After a beautiful weekend it turned quite snowy. On Monday I had hoped to run 7, but my legs were pretty shot from pushing my pace last Saturday. I managed to get four miles in. I made homemade pizza for dinner and it was super tasty.
Tuesday, I had my thigh tattoo worked on and then DH and I drove to visit his mom, who is home from the hospital. We had some great deep dish pizza at Handsome Henry's. Yes, I know we just had pizza the night before, but we don't often get out to Muskegon and their pizza is the closest "real" deep dish in our area!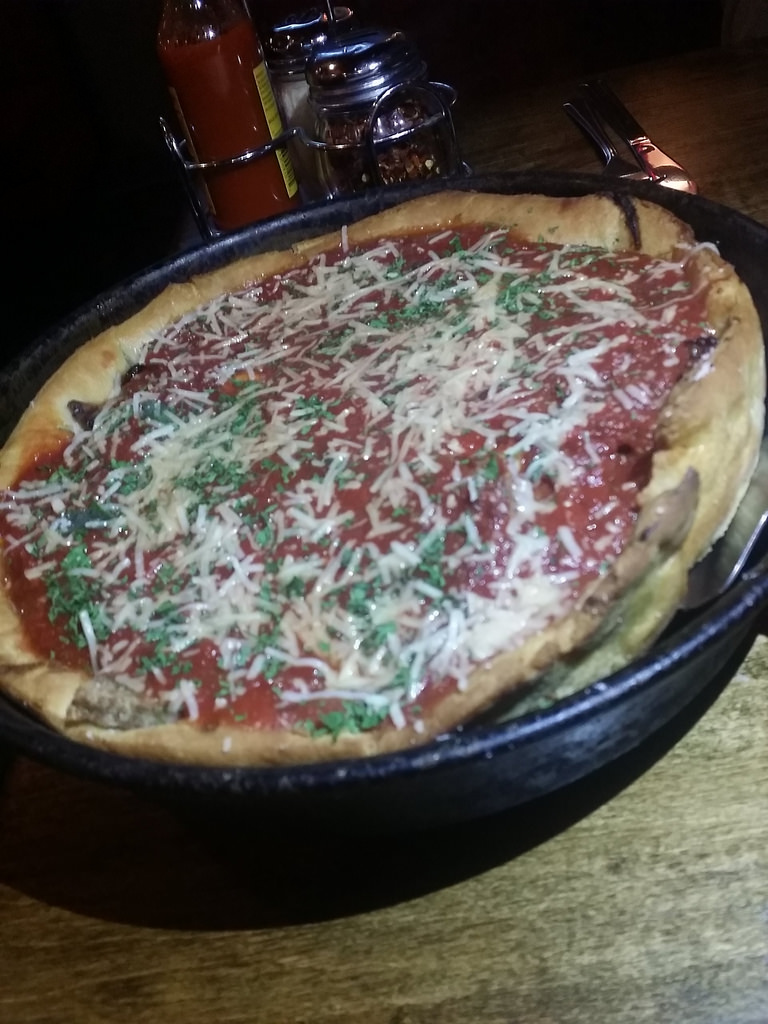 On Wednesday we were told that we would get an hour and a half delay on Thursday if the local Christian schools were closed. It was already getting quite slippery on the drive home and I decided that running in the slippery roads would not be a good idea. So I took a snow evening and caught up on some DVRd shows and did some MYRTL. I made shrimp tacos for dinner and they were DELICIOUS! I've been trying to add more seafood to my diet and this recipe is a keeper.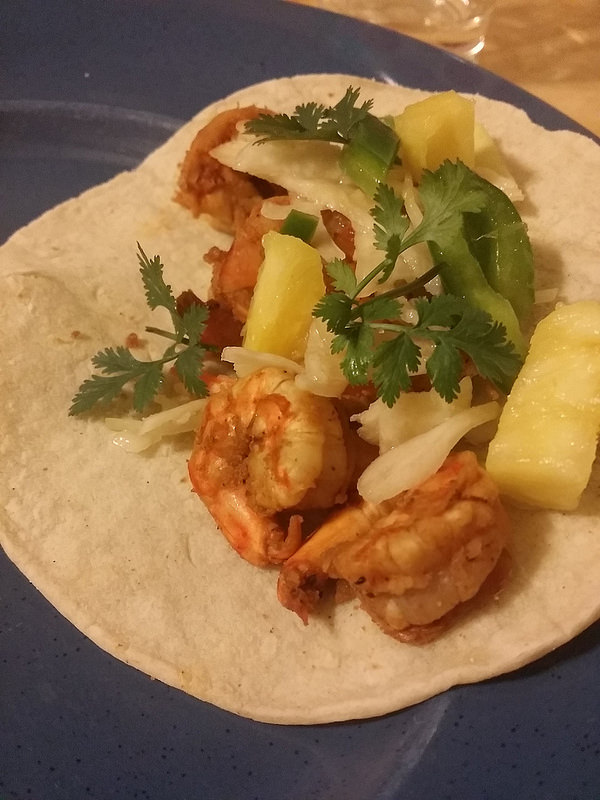 Thursday morning I did speedwork on the treadmill before working from home for the day. Most schools were closed but the roads were actually not that bad, so I was able to attend a blogger tour of Fresh Thyme. It is a really neat store! Do you have one near you? Before the tour I made chicken yakitori stir fry for dinner.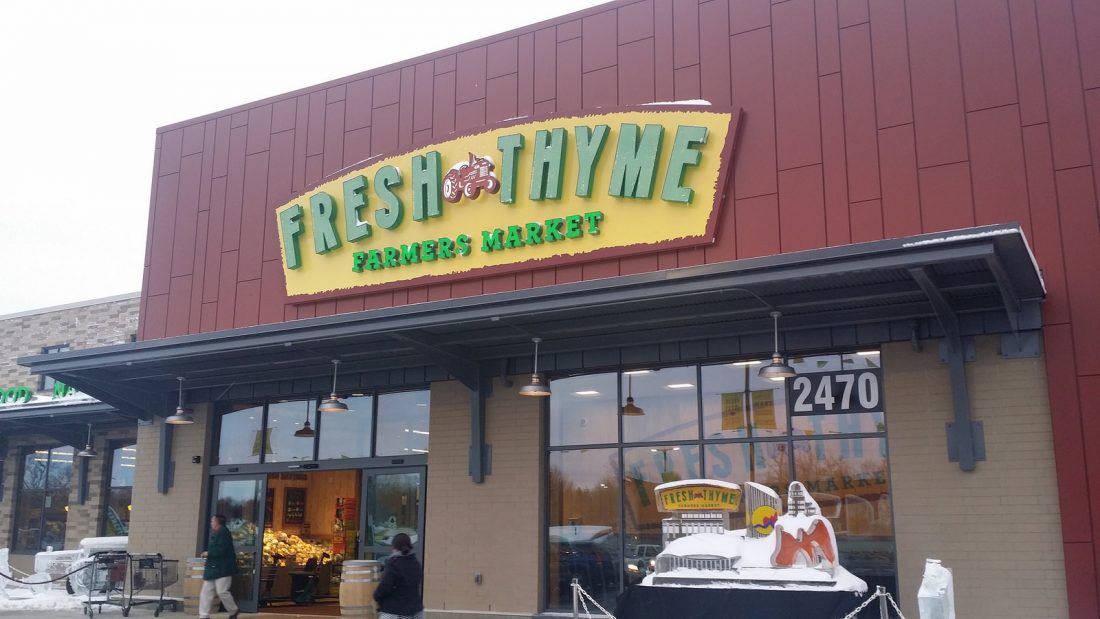 I had fully intended to get some more running in on Friday, but neither DH nor I were feeling motivated so we went back to Fresh Thyme and did our weekly grocery shopping. Normally we don't do our shopping together (I usually do curbside pickup because I HATE shopping) but they had live music all last week so it was a fun atmosphere. For dinner we had leftovers and samples at the store 🙂
Saturday turned out to be beautiful, melting most of the snow. I ran with my friend Joyce for 14 miles. It was a little slower pace than normal but I didn't mind, it was nice to have company. I actually probably ran a bit faster, we did a route through the city and had a lot of stopping. I was just enjoying the day and didn't worry about stopping my Garmin when we were stopped for traffic.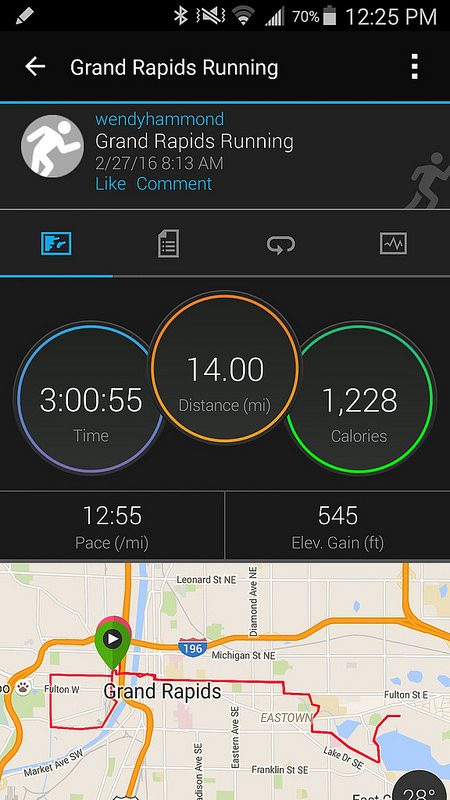 After the run I went home and took a nap! Then I attempted some sourdough bread (it was a fail; long story, I am pretty sure I need to get a dough hook for my KitchenAid). In the evening I went to our friend's house where the guys were coming back from Beer Fest and we all had tacos and played Cards Against Humanity.
Sunday we woke up early and went out for breakfast. DH realized that it was his dad's birthday so we ended up taking him out for hibachi for dinner.
Overall, it was a great week! I didn't get nearly the miles in that I had hoped, but you know what? Sometimes you need a snow day!
Today's #AddJoy challenge is to do something that you would do on a snow day!
Upcoming this week:
It's a cutback week, yay! Unfortunately it's supposed to snow again so I'm rearranging my schedule a bit in the hopes of getting my mid-length run in on dry-ish pavement.
Monday: Run 8
Tuesday: Half an hour on the bike trainer
Wednesday: Run 4
Thursday: Run 4
Friday: Half an hour on the bike trainer
Saturday: Run 10
This post shared at The Weekly Wrap