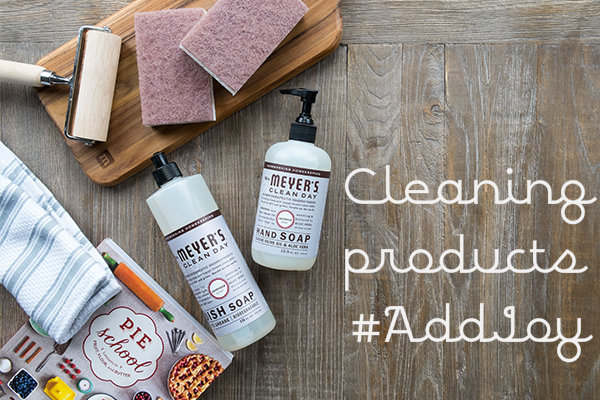 No, I'm not sniffing the cleaning supplies. They really can add joy! I posted in January about how having a cleaning routine makes a LOT of difference in helping DH and I stay on top of housekeeping as well as full time jobs and training. I've also discovered that having the right tools can also make a huge difference!
I've fallen in love with eco-friendly cleaning products. Not only do they actually work better (in my opinion), but they smell and feel great!
Now, you totally can DIY your own products with baking soda, essential oils, lemons, old rags, and the like. I'm a bit too lazy busy for that.
Here are some of the cleaning products I've been loving lately:
Sometimes only paper towels will do. I usually like to use dishcloths or sponges, but for some jobs (like cleaning the stove top under the burners, or something really greasy) I really don't want to stick the grody-ness in my washing machine. These paper towels are durable and washable, so I don't go through a ton of them when cleaning the stove. And they are made from bamboo, so they compost well.I've also tried the NatureZWay floor wipes, and they are a great alternative to Swiffer refills! Again, very sturdy and they pick up the dust extremely well. I love using it for my hardwood floors, and I don't end up with cat hair in the vacuum or clogging the broom.
And then, there is the deliciousness that is Dr. Bronner's, Method, and Mrs. Meyer's. Citrus multisurface cleaner; peppermint toilet bowl cleaner; basil hand soap; lavender all purpose soap. They put a smile on my face even when I'm cleaning!
While you certainly can pick these up at lots of brick and mortar stores, if there's something I hate more than cleaning it's shopping. So I am in love with ePantry, where I get great prices and can get monthly shipments of eco friendly goodies right to my door.
So there you have it, just a few reasons that cleaning products can add joy. So sew yourself a cute reusable paper towel dispenser or your favorite soap scent and smile as you clean!
What are some of your favorite cleaning products? Do you DIY? Share your favorite recipe!