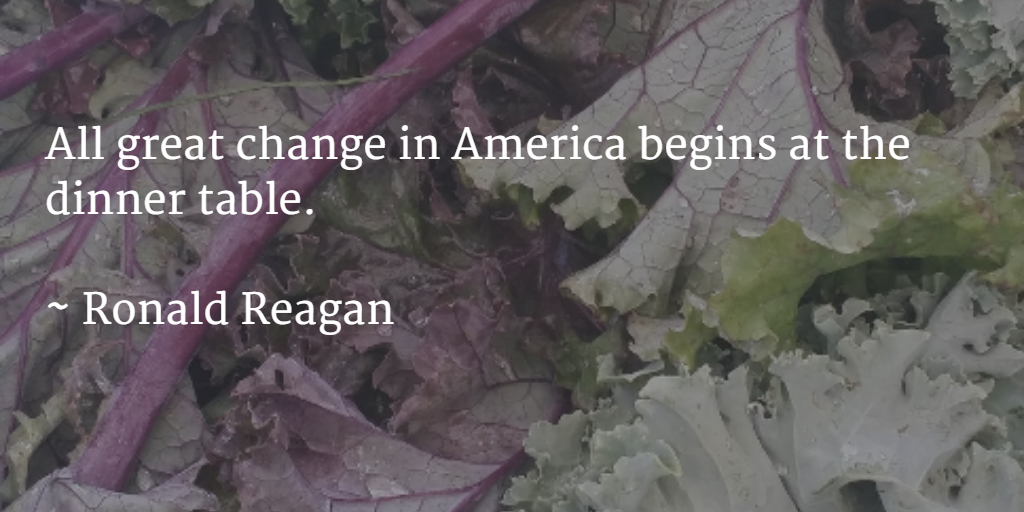 I'm trying to get into a regular posting routine, and Sunday has been a challenge for me. I tried the Sunday Coffee theme for awhile because it reminded me of when I was younger and had coffee after church at Grandma's. Then I wrote about faith and family topics. But it still didn't quite resonate with me. What could I write about on Sundays that would honor faith and family, yet would be interesting enough to write about week after week, and inspire myself and others?
When I stumbled across the Sunday Supper Movement, I knew I'd found my answer.
Sunday Supper, LLC is grounded in their mission to bring back Sunday Supper around the family table in every home and partner with brands and services that are like minded and believe in the power of our mission.

Isabel Laessig, better known as Family Foodie, is the founder of the Sunday Supper Movement and the Food and Wine Conference. As a mother of four, Isabel was touched when her oldest left for college. When asked what she would miss most about home, she responded, "the time we spend in the kitchen and around our family table." This response had such a profound effect on Isabel that it prompted her to start a blog, Family Foodie. Isabel saw first hand the benefits that shopping, planning, cooking, and spending time around the family table had on her family. She is passionate about sharing her mission with other families.

Realizing that alone she could not create a movement, Isabel reached out to other bloggers. The first virtual Sunday Supper came together in January of 2012; eight bloggers participated and put together a fun progressive dinner. Recipes were socially shared, from appetizers to desserts. The concept was so much fun that everyone wanted to continue to virtually break bread together. The group grew in leaps and bounds and the Sunday Supper Movement Community of bloggers was soon born.

By combining our multinational reach with our deep roots in social media, The Sunday Supper Movement is now reaching an audience of 2 to 3 million weekly followers. By leveraging our global reach and partnering with like minded brands, we believe we can make a big difference in the lives of all families.

Although we are known as a community of bloggers, we are much more. We are a family that is bound not by blood but by passion. We enjoy virtually spending time around the family table every Sunday. The inaugural Food and Wine Conference in July of 2013 gave many of us the opportunity to meet in person for the first time.

Sunday Supper starts off as one day a week and soon becomes a way of life.
So far, I've been really inspired by the recipes posted and the camaraderie shared by members of the group. This, along with rediscovering my love for cooking as the weather cools and DH and I return to "normal" eating, seems like a perfect fit.
If you are a food blogger, I encourage you to consider joining. If you are just a lover of food and the idea of Sunday Supper, please join me each week as I participate in posting a recipe each Sunday. There is also a Twitter chat each week on Sunday at 7 PM ET. Simply follow the hashtag #sundaysupper.