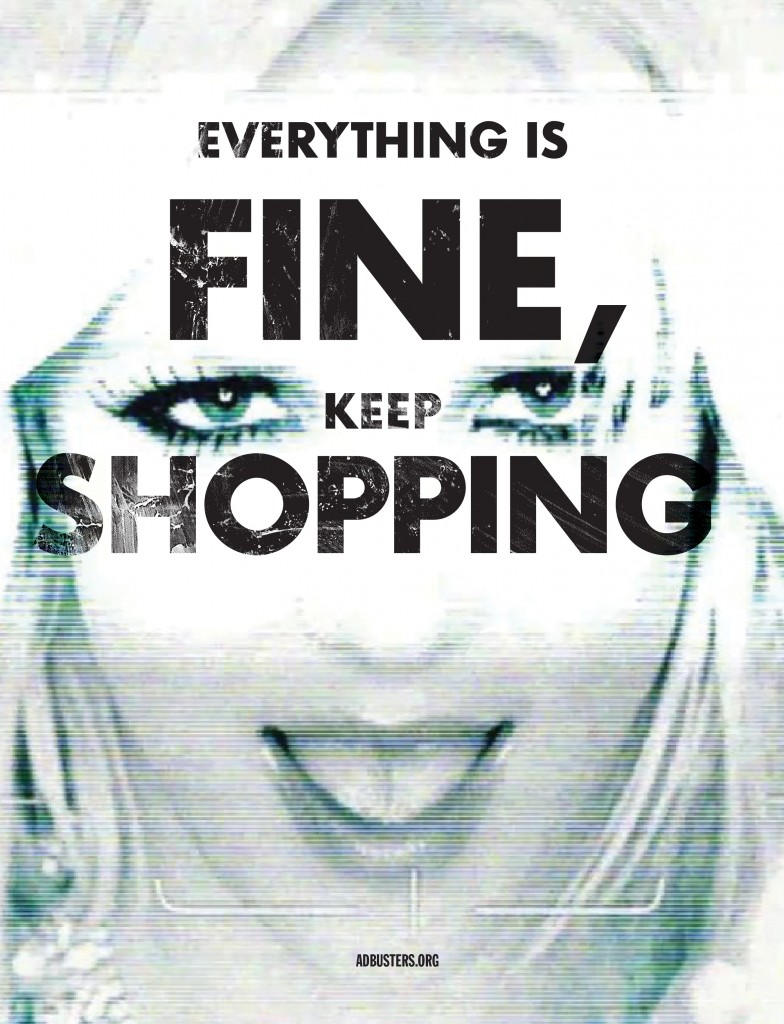 It's started. The TV and radio and internet advertisements; emails telling me about all the money I could make by promoting Black Friday specials on my website; deal bloggers sharing strategies for planning your attack with the precision of an Army general. Yuck.
Admittedly, I hate shopping. I hate crowds even more. I am totally not a gift person (it's at the very bottom of my love languages.) If you're on my list you're more likely to get a gift card or something made by a friend of mine. But my dislike of Black Friday goes deeper.
A few years ago, we had a coworker of mine from Nigeria visiting the U.S. come to my Grandmother's on Thanksgiving. It was fun showing him the traditional American food items. Then, after dinner, the newspaper inserts were being passed around among us grandkids. He asked what we meant by "Black Friday."
Oh, how embarrassing to tell him about people being killed in stampedes over flat screen TVs. Especially since I'd read his written reports of Africans standing patiently in line for hours for food rations after a famine. No stampedes there! Are our TVs more important to us than food is to starving people?
Now, of course, there's cyber-Monday, where you can spend your money on stuff you don't need without the inconvenience of interacting with people.
There are two Black Friday alternatives which I wish would become more popular:
Started by AdBusters, this year's campaign is called #OCCUPYXMAS. "Historically, Buy Nothing Day has been about fasting from hyper consumerism – a break from the cash register and reflecting on how dependent we really are on conspicuous consumption. On this 20th anniversary of Buy Nothing Day, we take it to the next level, marrying it with the message of #occupy…"
Small Business Saturday encourages people to shop locally. "The 2nd annual Small Business Saturday® a day dedicated to supporting small businesses on one of the busiest shopping weekends of the year. On November 26, we're asking millions of people to Shop Smallsm at their favorite local stores and help fuel the economy.
One more alternative I'd like to suggest . . . thinking back to my friend from Nigeria who had never heard of Black Friday . . . on Cyber Monday, why not give something that has a lasting impact on the lives of the poor? Give a goat through CRWRC or Heifer International. We could call it Make a Difference Monday.
This post shared at Simple Lives Thursday