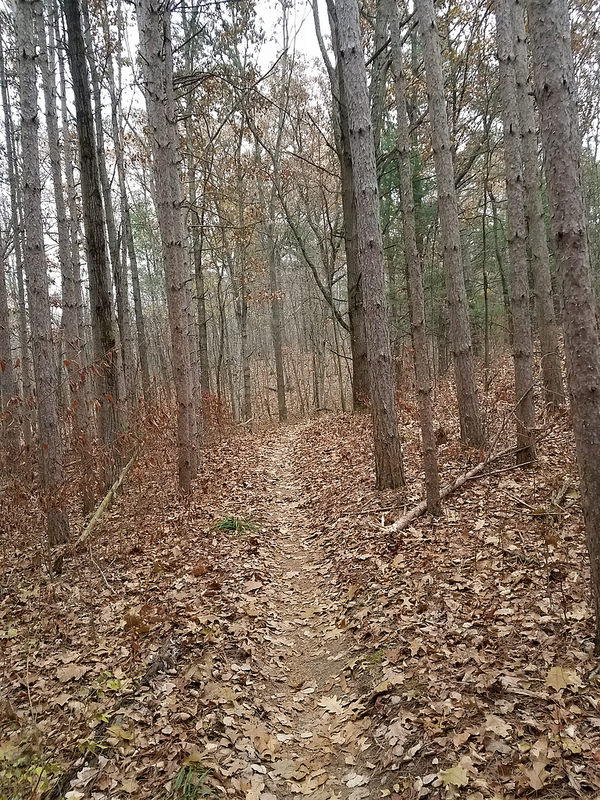 For those of you who celebrate, I hope you had a great Thanksgiving!
It makes me sad that some of my weight loss participants view Thanksgiving as something to be feared, dreaded. It is ONE meal. A piece of pie or two will not undo all your hard work! Don't let the joy of the holiday be sucked away by fear or self-loathing. Instead, focus on that for what you are thankful.
I have many things for which to be grateful. For one, I am alive! We gathered a few friends to do an hour or so on the trails close to our house on Thanksgiving morning. It was wonderful exploring new trails (I've not run that section of trail before) and for me, it was much better than any crowded, expensive road "turkey trot."
Unfortunately the run took a little longer than we expected, which meant that DH and I had to rush in order to make the sausage sweet potato bake in time to bring to my mom's for Thanksgiving dinner. Once there, though, we forgot about the stress of being late and enjoyed spending time with my mom and dad and my sisters and their families. We remarked about how laid back our family is. We very rarely have drama, which is probably unique for a family of four sisters!
The day after Thanksgiving I painted our bathroom when DH was out of town hunting. The yellow color bothered me because it seemed to make the pale yellow tiles look dingy.
I chose a gray/purple instead to give a calming vibe. I still need to repaint some of the white built-ins and in this photo I hadn't hung the photo yet, but it is much more calming! It is also much more calming without the goofy border that I had made back when I first got my Silhouette and was making vinyl everything. It was a pain to remove for sure!
On Saturday I had fully intended to run Loops at Luton with my friends, but didn't quite make it out the door in time so I ended up running by myself. Which is fine, because I am much slower than the other runners in our group so I would have run alone anyway. I was supposed to do 20 according to my plan but I had not run much this past week so I decided to just do two complete loops which would give me 18 miles.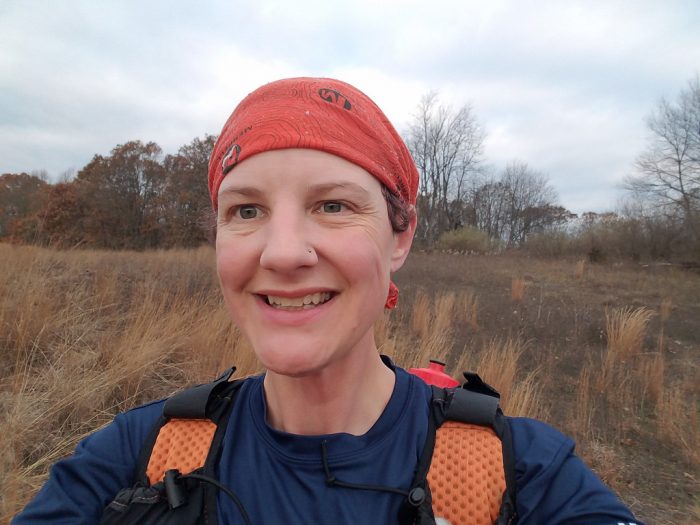 It was surprising to me how different the trail looks in the fall! It had been awhile since I ran it and it took me a run through to get my bearings. I was also surprised at how little I walked. I discovered that if I engage my glutes on the uphills that it is much easier to power up them. Normally I power up hills to conserve energy. Now I need to rethink that strategy. I will be able to try it out when I do the Yankee 50K in January.
I felt great after the run but went home and rested instead of finishing my to do list.