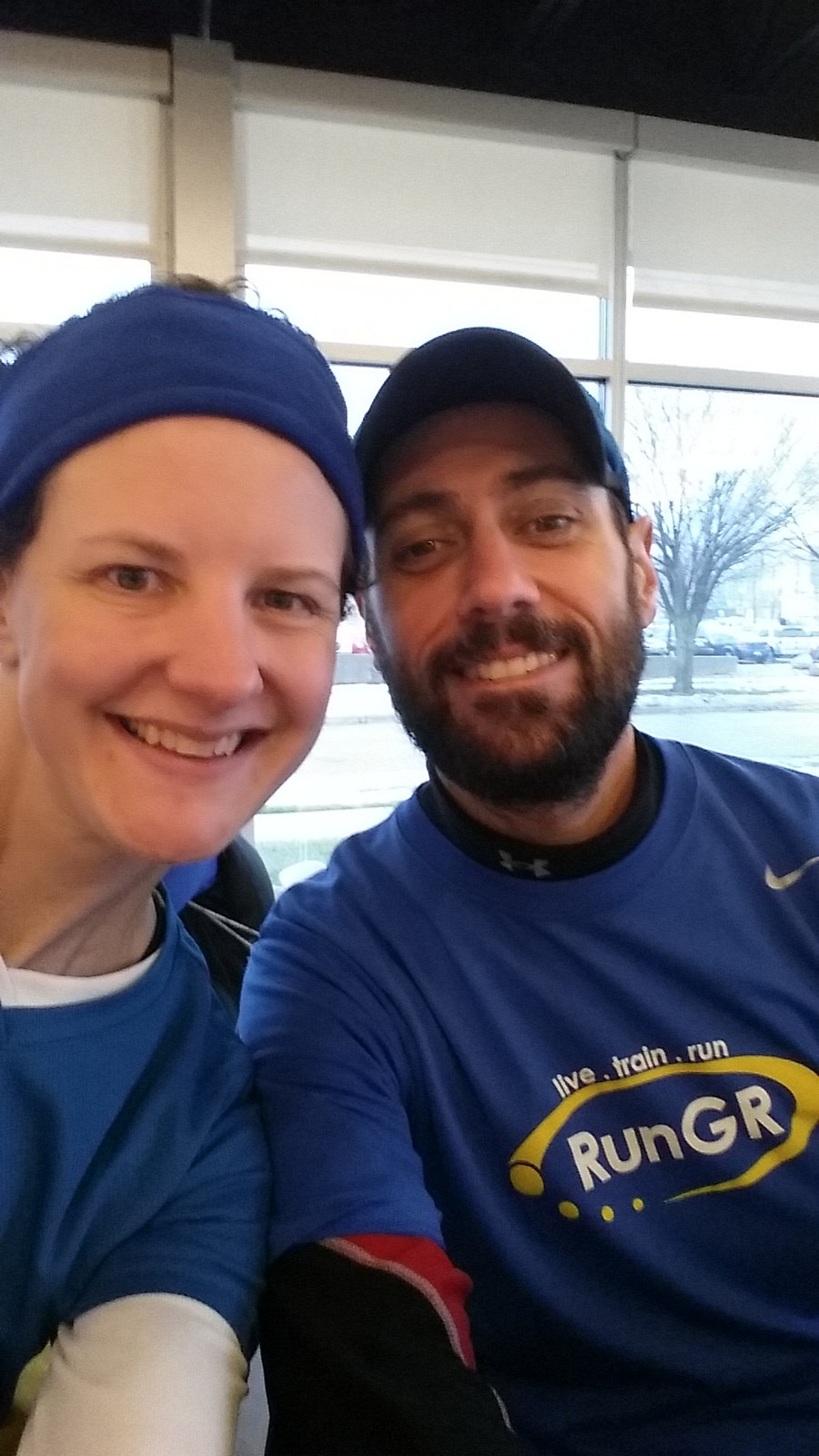 Last week I had wanted to start morning workouts, but it just didn't happen. It was SO hard getting back into the work routine after being on vacation for so long. Monday was the worst. I even worked from home so that I could plow through my piles of emails without interruption.
On Tuesday I had every intention of getting up, and set my alarm and packed my gym bag, but . . . it just didn't happen. On the plus side, when I got home from work, I was able to catch up on blogging. My cooking and cleaning schedule were on track.
Wednesday  we had an off site retreat, which was AWESOME. I started off the morning with a brief swim. I realized that I have a long way to go if I'm going to do a HIM this fall! I also need new goggles, because I just couldn't get mine to seal right.
By Thursday I realized that this week was just not going to be a good one for training. I was tired. I was cranky. I decided to not stress and look at the running club kickoff on Saturday as a fresh start.
On Friday I wasn't feeling well so I took half a day off. I was just feeling fatigued and yuck. Not sure if it is from lack of exercise, poor eating habits the past few weeks, that time of the month, or if I'm fighting off something. I took a nap in the afternoon.
Saturday I woke up feeling refreshed. We got up and headed to the gym for our running club kickoff meeting. It was fun seeing our running friends and I reflected on how far I've come. Last year at this time I wasn't even able to run a complete lap around the gym!
My speed has been picking up and I thought I could probably keep up with my friend Joyce in the 11 pace group. But I chickened out at the last minute and ended up running with the 11:30. It was a four mile run and I felt great all the way. In fact at the last mile I realized that I had TONS of energy left and decided to kick it in gear and run more aggressively. I think my last mile was 10:24. That tells me I definitely have more speed in me, I just need to figure it out. Joyce challenged me to get below 10 miles per minute by the Irish Jig in March. I think I can do it!
We went out for coffee after the run, then decided we were hungry and went to the downtown market for tacos. THEN DH and I went home and binge watched Making a Murderer.
On Sunday I did my meal planning (not much prep this week as I need to start using up what's in the freezer). We finished Making a Murderer and finished the day by going out to BW3s with DH's sister and cousin and her family.
Goals for this week:
Get my butt in gear and figure out how to get this tri training in. Likely morning workouts. I need to get that scheduled in.
Continue cleaning and meal prep/planning but figure out how to make it more routine so it's not so time consuming. The kitchen is doing great, I was just thinking about how the bathroom would be a good next project and sure enough that's the area FlyLady is in this week!
Make some decisions about http://eatlocalwestmichigan.com, my local food blog. Some exciting opportunities have come up, but I need to make sure I don't over commit.
What are your goals for this week? Have you started spring training yet? Any upcoming races or projects? Share in the comments below!
This post shared at Motivation Monday, Motivational Monday, The Weekly Chase, The Weekly Wrap