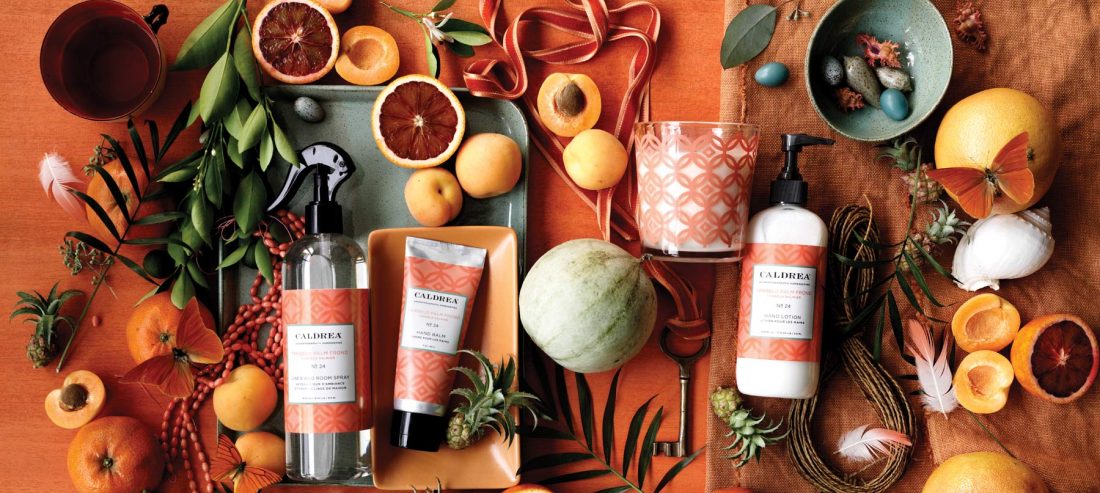 Crazy thing about cleaning. It still needs to be done even when spring is long gone. I was doing so well, and then . . . summer hit. You know, the parties, the vacations, the marathon training (and DH is training for his first Iron Man triathlon!) So when Grove Collaborative invited me to share the news about their Caldrea summer entertaining kit, I thought hmm, yep! I really need to do a good cleaning around here!
I joined Grove Collaborative to take advantage of one of their specials last January, and I've been hooked ever since. The products smell amazing, and actually puts me in a great mood even when I'm cleaning! I love that they are natural products and I've discovered some favorite brands, like Mrs. Meyers and Method. The delivery is even carbon offset.
So what is this deal? I'm glad you asked! Here's the scoop:
1. Sign up for Grove Collaborative here [referral link] and you will receive the Caldrea offer for free!

2. Answer 4 quick questions about your home that Grove Collaborative will then use to customize your products — this takes under 30 seconds!
3. Once you've answered the questions, you can finalize your basket of products to suit your household needs by adding or removing items. It might look something like this: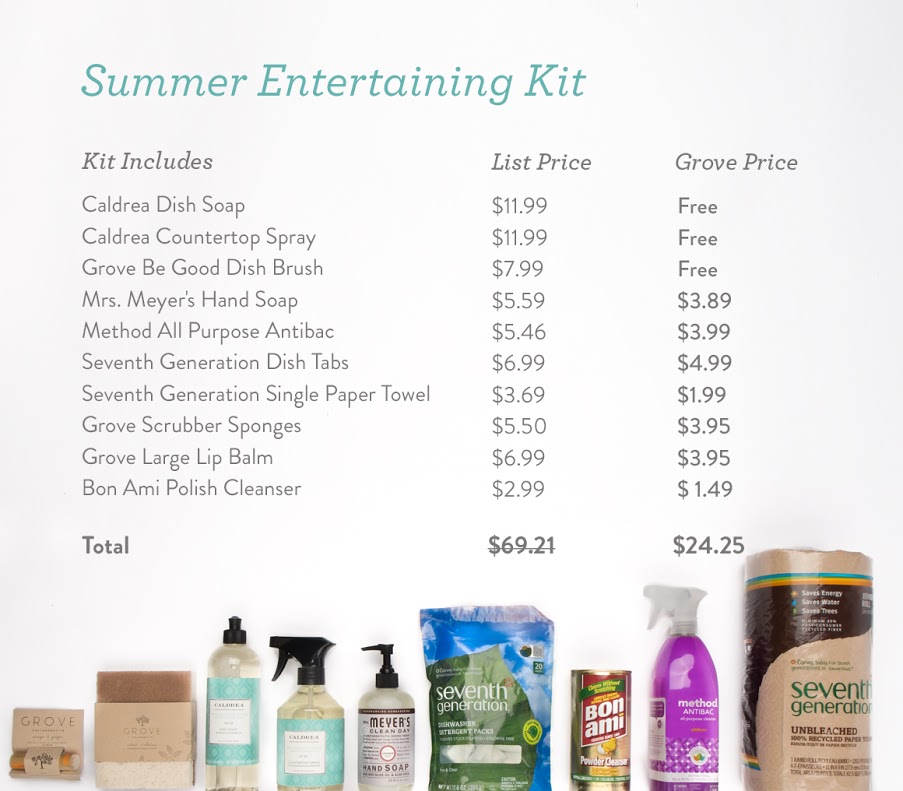 4. To receive this offer, your order needs to be a minimum of $20. Choose the combination of products and scents you love and receive in your first box.
5. You made it! Click Finish & Pay and place your order.
6. Bonus summer savings tip: Don't forget to sign up for Grove Collaborative's free 60 day VIP trial after you complete your first order! I love being a VIP ­­ it saves me time and makes shopping with Grove even more affordable. For 60 days, you can save too, with free gifts and shipping, price matching, exclusive sales, and personal service.
Already a Grove Collaborative customer?
Don't worry, there's something for you too! You'll get the Grove Collaborative Be Good Dish Brush when you order using this link [referral link].
Happy cleaning!