OK, so not all my photos are as horrific as the pasta borscht above. At least I hope not! I've come a long way since I started this blog back in 2009. My earliest posts were definitely cringe-worthy. Yet I know I have a long way to go.
Occasionally I get lucky. One of my favorite serendipitous shots was this one of hot cocoa: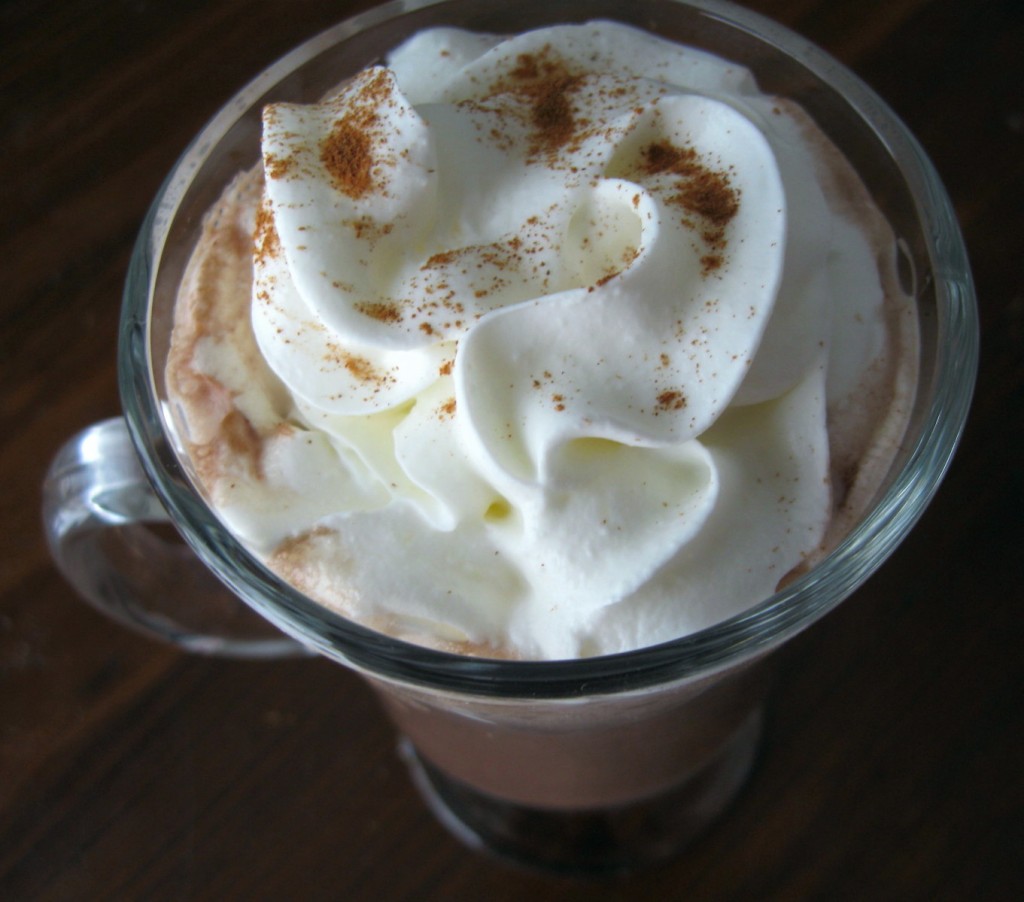 In fact, at first my husband (DH) didn't believe that I took it!
I can't blame my bad shots on the camera. DH bought me an older Canon Rebel XT a couple of years ago. Any less-than-droolworthy photos are a result of operator error.
I've wanted to take a photography class for awhile now. So I was ecstatic when I was chosen by Collective Bias to participate in a free online food photography class. I had to commit to participating fully over the next six weeks. I'll be learning about how to use my camera, lighting, props, and post production. Each week includes online readings,  a discussion forum, and assignments. Hopefully by the end you'll see an improvement in the photos on my site.
I dream of the day that I take photos as well as some of my other favorite bloggers. It would also be nice not to get rejected all the time from the "food porn" site judges (who, I've been told, are dull and unsharp). Mostly, though, I want to share the beauty that is inherent in all the local, fresh produce that I feature on this site.
I'm sure I'll keep you updated from time to time – meanwhile, hopefully you'll notice an improvement in the quality of my photos!