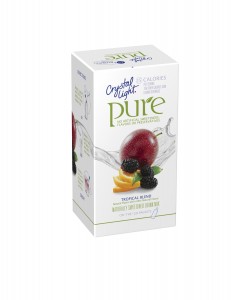 I am holding steady, no loss or gain to report. I've been slacking off on counting calories and not exercising. Seems to be a common theme among weight loss bloggers–I saw a sign the other day that said "Februdreary."
I've decided that March is going to be different. Not beating myself up over what I could have lost, but just deciding that this month is going to be better. I've decided to join the FitBlogger Challenge and we're not allowed to use weight loss as our goals. So here are my goals for March (starting Monday the 7th):
1. Use MyFitnessPal to count my calories EVERY DAY, NO EXCEPTIONS.
No more of this counting in the morning and afternoon and guesstimating at night (which is when I tend to consume the most calories, both in liquid and food form).
2. Start the Couch to 5K program.
I downloaded the app to my phone so I don't even have to set my watch. Plus DH signed us up for a 4-day couples bike ride this summer so I seriously need to get back into cardio shape.
3. No fast food.
I have been getting lazy, not packing a lunch and not even just going across the road to get a Lean Cuisine.
I HAVE to do this. I may have some international trips coming up this summer and the thought of squishing into a plane for two eight hour flights is horrible. Plus it would be nice to not have to use my CPAP any more.
One more thing . . .
In case you're wondering why there's a photo of a box of Crystal Light Pure Flavors at the top of the post . . . I received a case of their grape flavor through the One2One Network to review on my blog. It has no artificial sweeteners, flavors or preservatives and is sweetened with Truvia™ (plus 4 grams of sugar) but more importantly it tastes awesome. I wasn't so sure I'd like it, but was pleasantly surprised.
The convenient on the go packs are single-serving, so you can dump a packet in your bottled water or in a glass and stir. I've been enjoying them as a midafternoon "flavor" to combat the munchies. The grape flavor has electrolytes so I'm thinking it would be a good substitute for Gatorade this coming summer when I have long workouts (Gatorade makes me sick to my stomach). Other flavors are Strawberry Kiwi, Tropical Blend, Mixed Berry and Lemonade, which I'll have to try.
To learn more check out Crystal Light on Facebook. Even though I received a case of FREE Crystal Light, all opinions are my own.