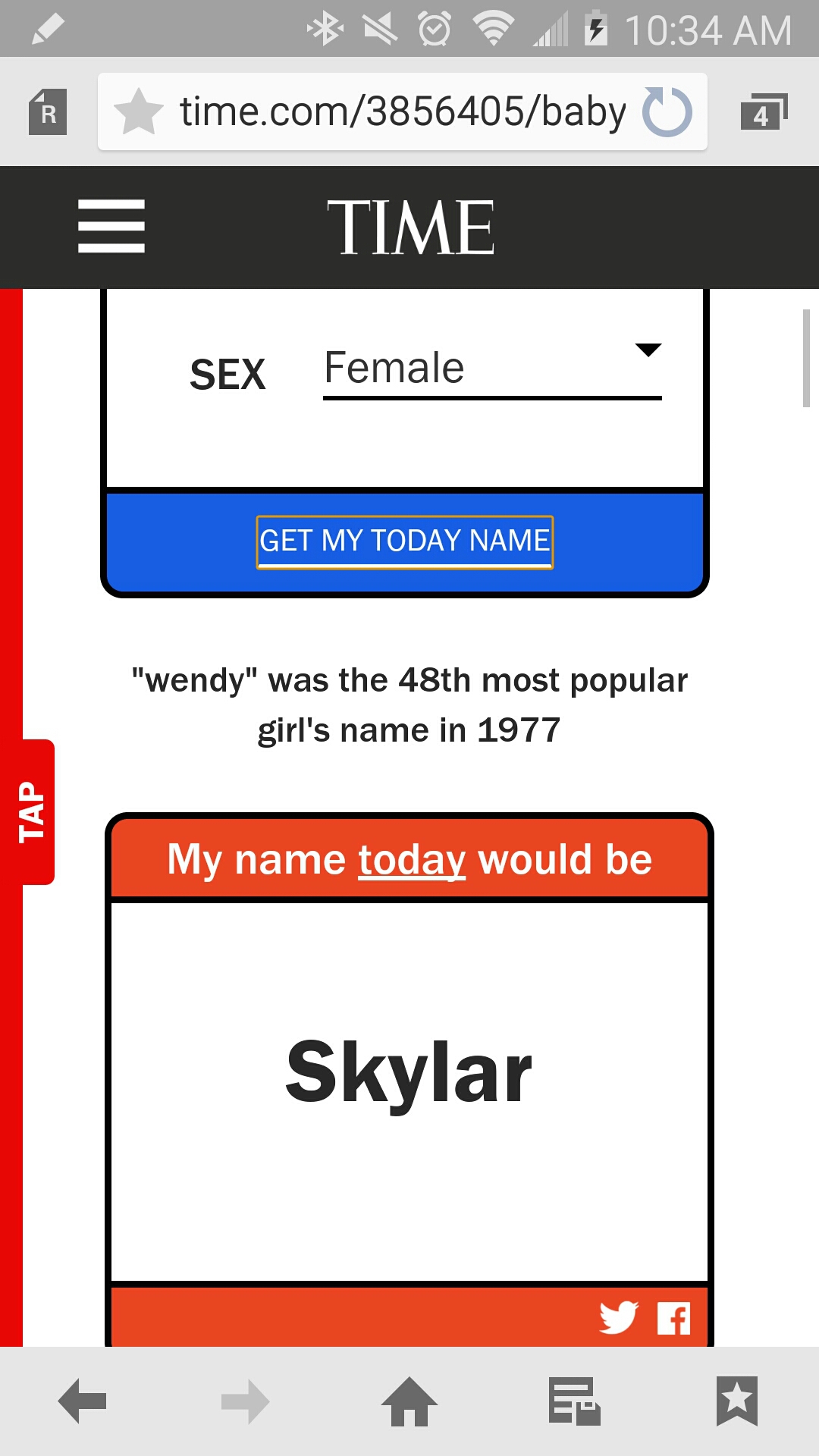 Perhaps you've seen the Time name generator that tells you what you would have been named based on the popularity of your name the year you were born.
Today I invite you to share the story of your name. I'm not sure how true the story is, but my parents always told me that when they were Up North (that's Michigan for Upper Peninsula) a few months after their wedding, they were fishing on vacation. My mom wasn't feeling well, and couldn't figure out why. Supposedly my grandma took one look at her and said, "I know what's wrong with you!"
And so I was named Wendy Sue because it was "windy at the Soo" when my parents figured out they were having me.
How about you? What's the story behind your name?