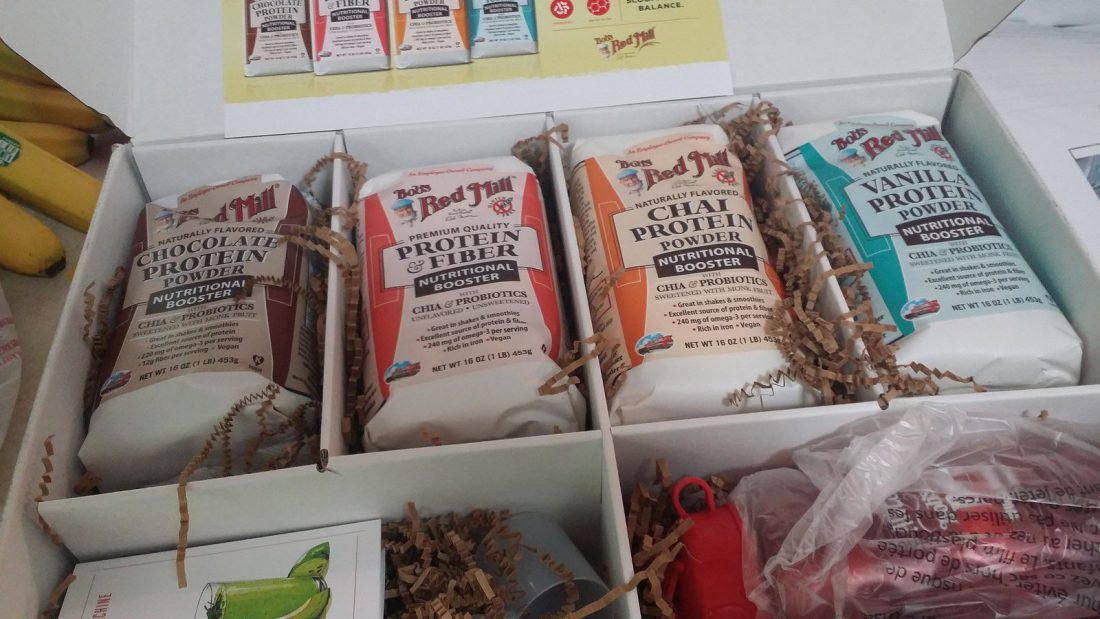 Guys, I am so excited to share about Bob's Red Mill nutritional boosters with you. As you may know, I had bariatric surgery a little over a year and a half ago. After living on protein shakes for what seemed like months (even though it was only weeks), I swore I would never, ever have a protein shake again.
However, after earning my nutrition certification and experiencing a little regain, I came to realize just how important protein is. And since I just can't eat enough regular food, I decided it was time to give protein powders another try. So when FitApproach asked me to host a review and giveaway, I decided to give it a try. I mean, I already loved other products from Bob's Red Mill. And I was intrigued at a more wholesome approach to your typical fitness powders.
When I received the box of samples and read the ingredients list I was a bit worried. I have tried pea protein before and HATED the chalky taste. I could barely choke it down. Still, I liked the fact that it is vegan, gluten-free, and has chia and probiotics. So how did it taste?
AWESOME. I am not kidding.
My first experiment was with overnight oats.
I was surprised to discover that I LOVED the flavor!
My next experiment was with Pina Colada energy balls. Again, the flavor was great and I love the added chia.
Now that I'm back from vacation, I will be incorporating the mixes even more into my everyday routine to provide the nutrients that I need to fuel my marathon training (which has admittedly been a little slacking . . . ) and to avoid poor lunch/snack choices.
Next week follow along on Instagram as we discover new ways to "fuel our awesomeness."
Know what else is awesome? You can win a bag to try for yourself!
If you can't wait to try it, you can also get a coupon here.