I'm feeling a bit discombobulated today! Last Tuesday I left for a work conference in Philadelphia, and didn't get back home until Friday evening. On Saturday I had the Riverbank Run 25K  and today I'm trying to sort through all my laundry, chores that piled up while I was gone, and going through the refrigerator and pantry to figure out a shopping and meal plan for myself for this week. Whew!
Philadelphia
The conference in Philadelphia was all about missions, and while I learned a lot (and had my thinking stretched in a number of ways), the best part was getting to spend time with two teammates from my office and two other teammates from our Burlington, ON office. We are in the midst of re-evaluating our missionary support program and have lots of food for thought. Our minds were so full that we skipped out on the last plenary session to go see Philadelphia.
I was so happy because even with all that walking around Philly my knee wasn't bothering me at all. I didn't do any running because of the problems I was having on Sunday.
Riverbank Run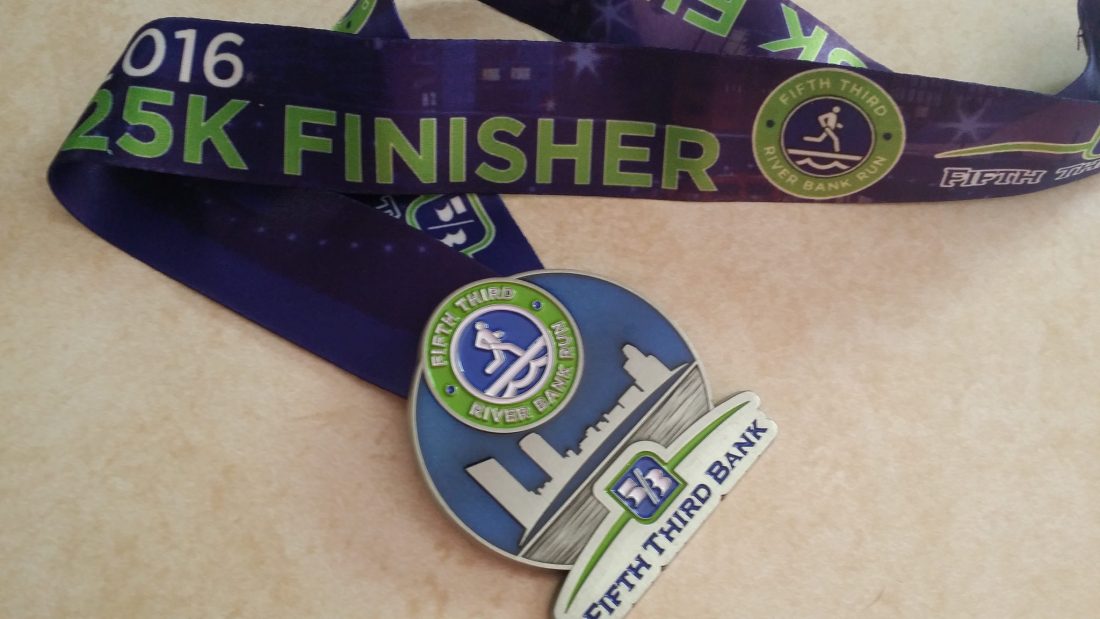 Unfortunately, my luck didn't hold out. At about mile 13 my left knee started bothering me again. I decided to just gut it out. My marathon is in two weeks but this is the first time I've ever done the Riverbank Run. My time wasn't a PR but I'm pretty proud that I made it, hail and bum knee and all.
The race itself was a little overwhelming, to be quite honest. I read somewhere that 18,000 people were expected to be there. It was super crowded. Thankfully the running club I'm a part of had a VIP room so we had a much shorter line for the pre-race toilets and were able to stay warm inside. The temperature was in the 40s at start, we saw some hail, and ended in the upper 50s. Brrr!
It was well marked and the pacers did great. There was water and Gatorade every 1.5 miles. The only bummer is that there was no GU. I knew ahead of time and carried my own, but I think some people were surprised. The crowd support was great and the aid stations very cheerful.
One of our local TV stations provided video clips of the finish line. About 13 seconds in you can really see how much I was limping! I'm the one in the white shirt with a black jacket tied around my waist and black leggings.
I was pretty wiped, I have no idea how I'm going to do a marathon. But I will!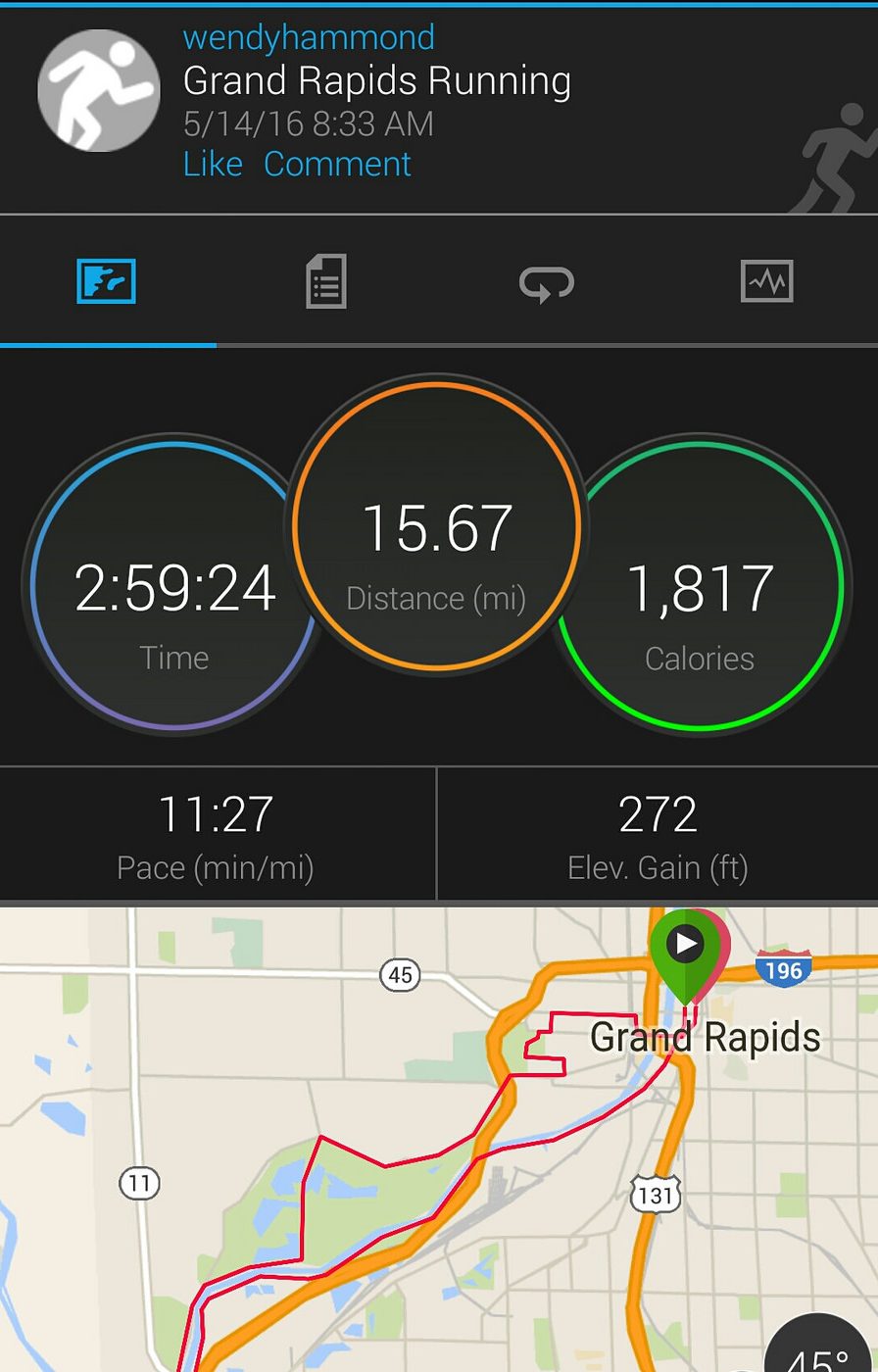 You Already Have a Bikini Body
Finally, I wanted to make sure you saw this post that I wrote in response to a sort of offensive PR pitch that I received. Check it out!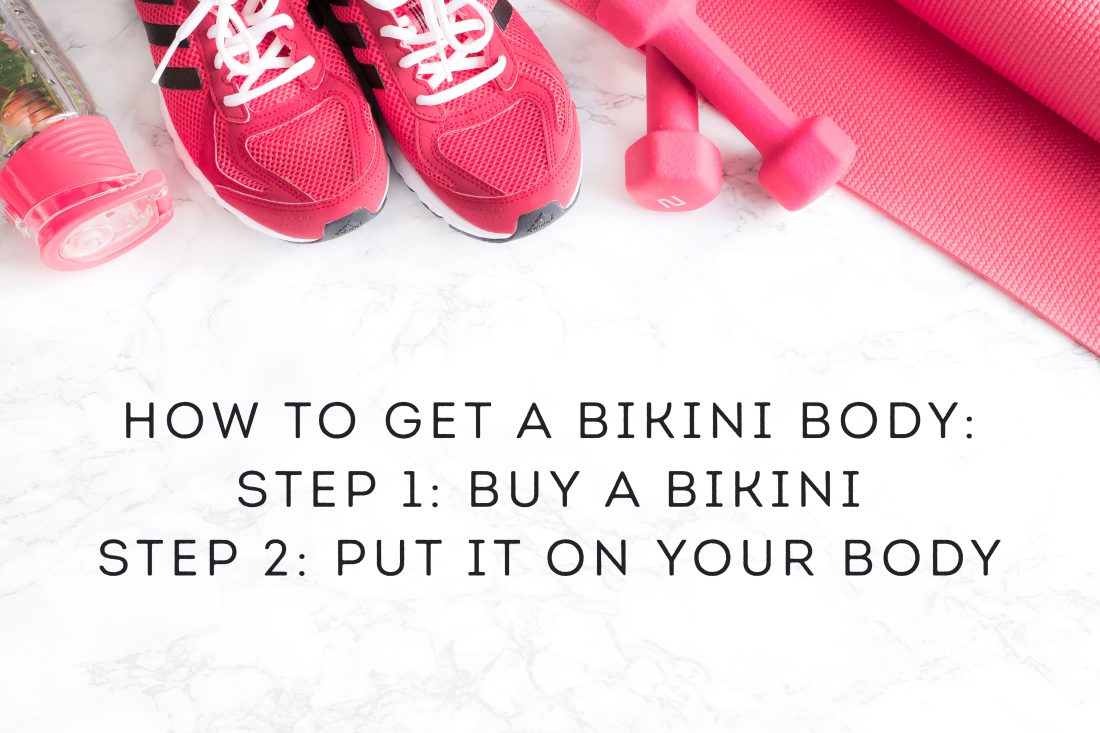 How was your week?
Be sure to check out other recaps at the Weekly Wrap.