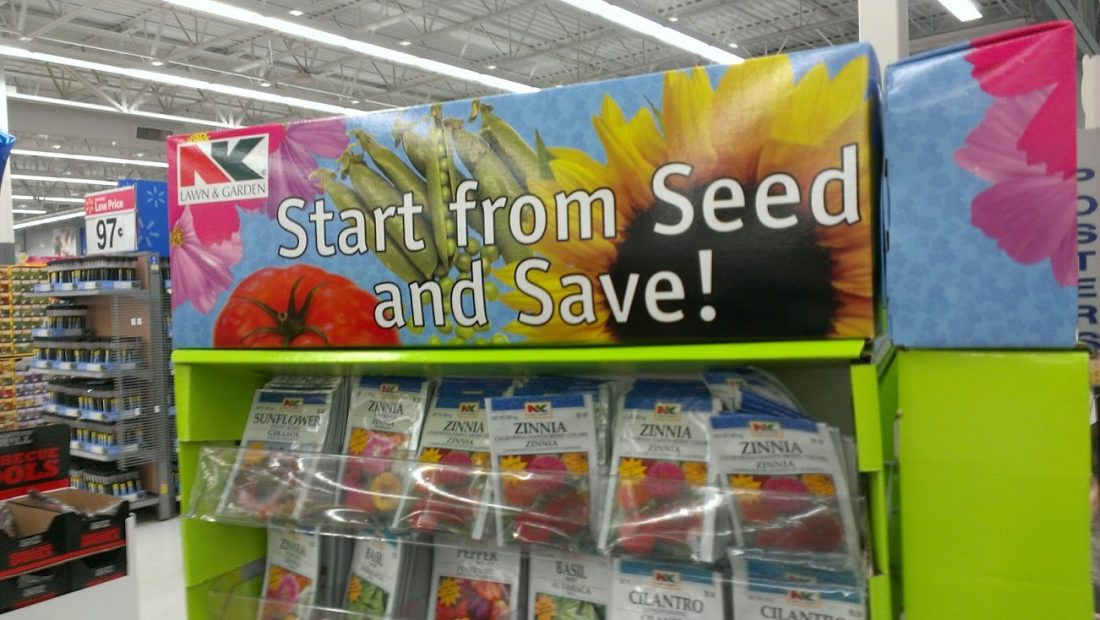 As part of my partnership with GE, I received coupons for my GE light bulbs. All opinions posted about my GE Lighting experience are my own.
It's that time of year again! My legs are super sore from working in the garden on Saturday. I planted peas, radishes, and raked all of our garden beds. And, hoping to save money, we decided to try again starting seeds indoors.
Last year we had very poor results; I think because our west facing window just did not get enough light. So this year, we purchased some GE light bulbs to go in shop lights that are already in a room in our basement (it is a room that is used for DH's beer fermenting).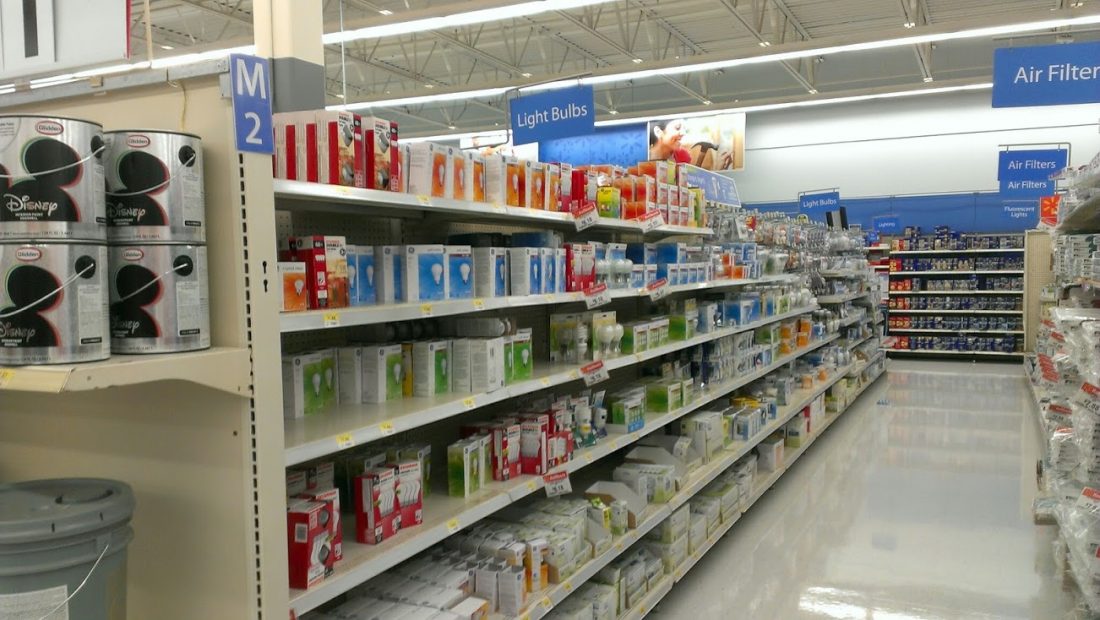 It was actually a pretty fun shopping trip. You can read all about it and see photos in my Google + album: https://plus.google.com/u/1/photos/109811431717584457847/albums/5864506009749720913
While I was there, I realized that seed starting – even using lights, especially energy efficient lights – fits in with the whole reduce, reuse, recycle theme.
Reduce
By starting our own seeds indoors, we are reducing the packaging that comes with standard plants that you buy at a greenhouse. Also, we decided to get the kind of seed starting packages that you can plant right in the ground – no wasteful extra plastic!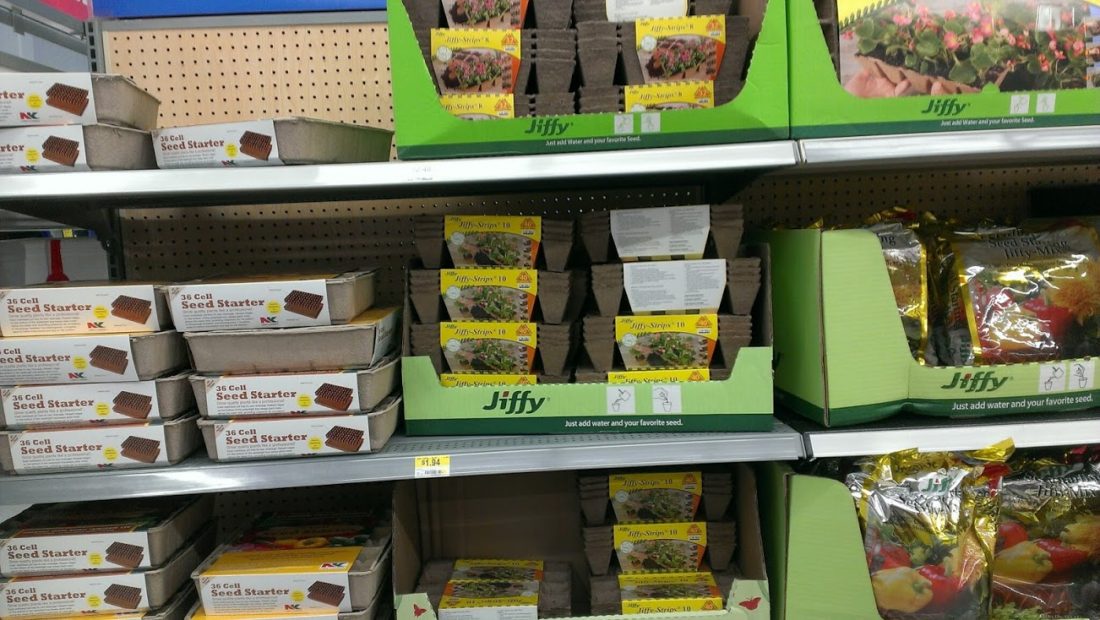 Also, by using energy efficient lights on a timer set to provide the right amount of lighting hours (about 16 per day), we are reducing electricity usage.
Reuse
Next year, we can just get the refills and reuse the plastic tray that comes in the starter kit. Of course, we'll also be able to reuse all the equipment that we're getting (like the lights, timer, and extension cord).
Recycle
Of course, as I mentioned before, the pots are biodegradable and you can plant them right in your garden. However, if you want to experiment, I've also heard of people starting their seeds in egg shells, egg cartons (use the styrofoam kind so you can wash them–I've read that the cardboard kind, although more eco friendly, can mold); or, if you or someone you know gets a newspaper, you can make newspaper seed starting pots.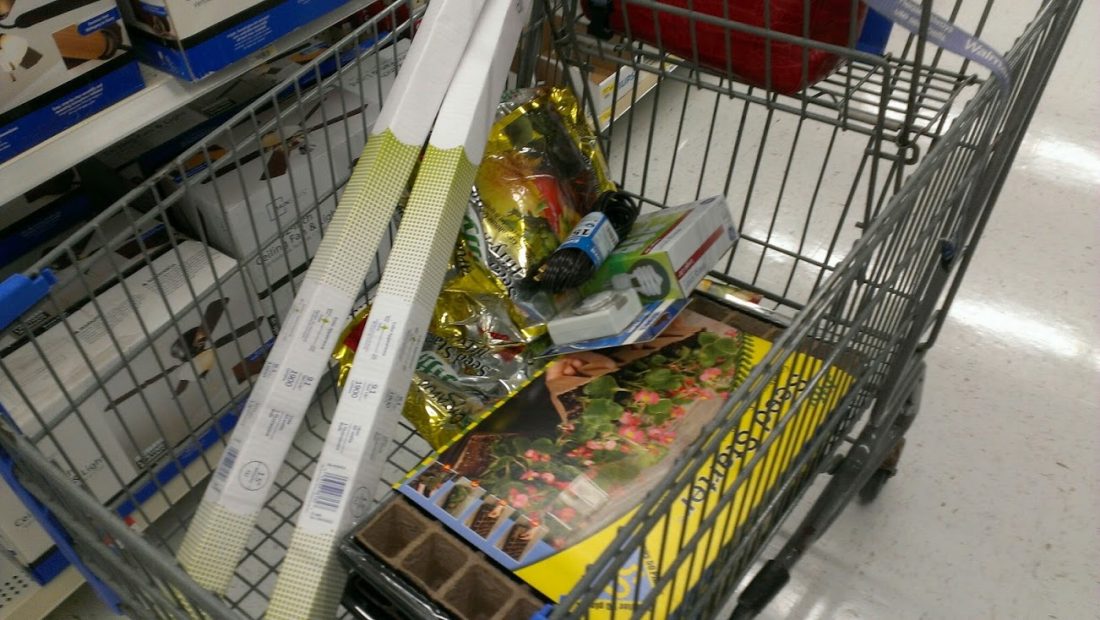 Hopefully this year, by using indoor lights, we'll have much better success with our seed starting. I'll keep you posted!
If you want to try your hand at setting up a growing station, or if you just want to switch out your current light bulbs for more energy efficient versions, GE Lighting will have an FSI in the April 14th paper for $1 off all energy efficient product (CFL, LED and energy efficient Halogen). Walmart will have an end-cap of CFL T2 3pk product. These two items are also on rollback right now and will be through April. Find the right energy-efficient light bulbs for you
As part of my partnership with GE, I received coupons for my GE light bulbs. All opinions posted about my GE Lighting experience are my own. To learn more, visit GE Lighting on Facebook.
I am a member of the Collective Bias®  Social Fabric® Community.  This content has been compensated as part of a social shopper insights study for Collective Bias® . and GE Lighting #cbias #SocialFabric