Like many runners, I'm already dreaming about next year's race schedule. There are a few new ones I'd like to try, but there are two that are at the top of my MUST RUN list because I had so much fun running them this year. Well, running might be overselling it a bit . . .
When I started seeing my friends post about doing the T-Rex 10 Miler on the 4th of July, I did a quick Google search. I came across an odd-looking website. Turns out the race is run by the Old Farts Running Club based in Lowell, MI. I thought it was a bit odd that there was no online registration, you could only register the day of with a check (no credit cards). It seemed a bit old school. There was more in store.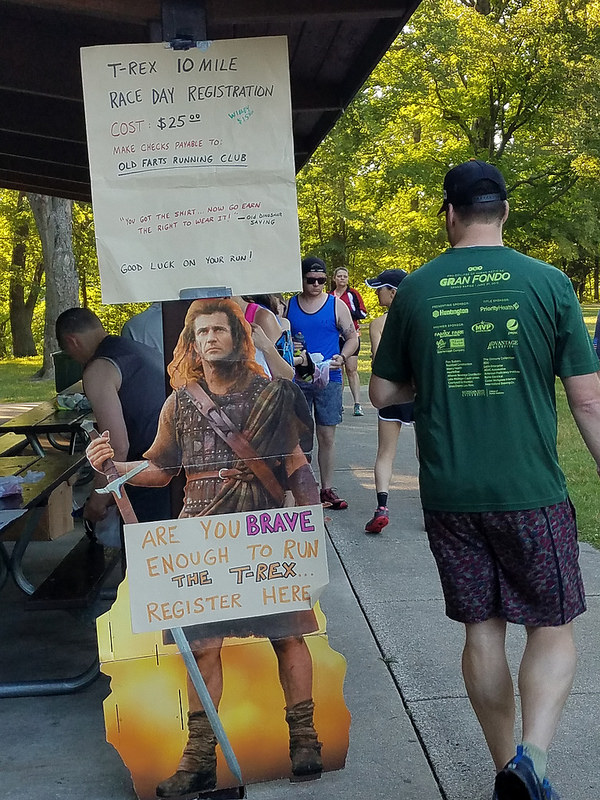 The quirky warning signs were totally fun and retro. And the course map?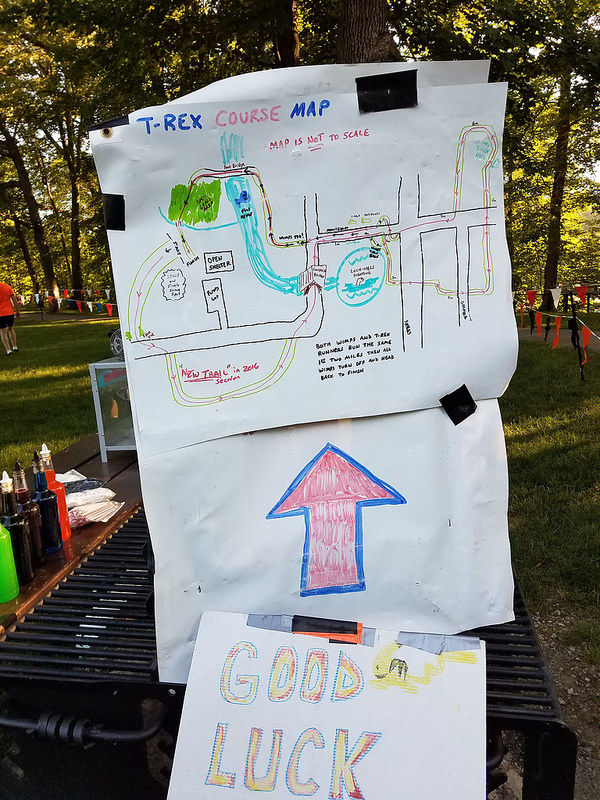 Oh and also, the "timing" was an avery label upon which you wrote your name and age and pinned to your shirt. You give it go the person at the finish line and they put it on a piece of poster board. Here is an example: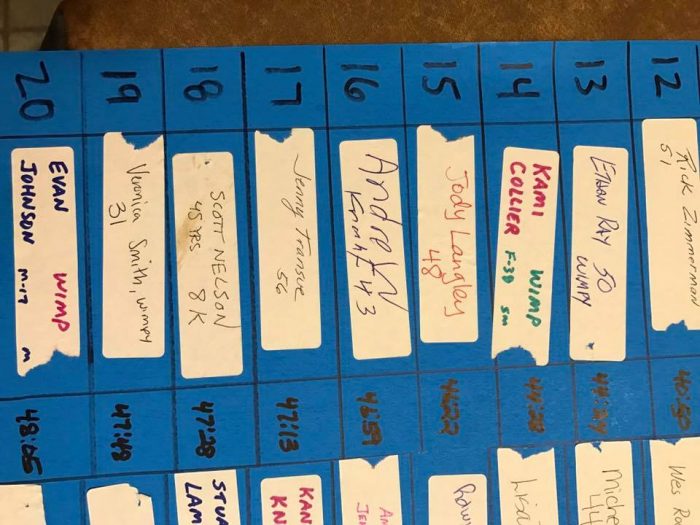 The course ended up being a total blast. And by blast I mean challenging, lots of hills and climbing over and under logs. It looked like they took a weed whacker to a trail the day before and called it good. At least it was well marked. I was tempted to turn off at the "wimpy" turnaround because I was woefully unprepared for such a technical course but I wanted to see the T Rex hill so I kept going.
The signage was awesome.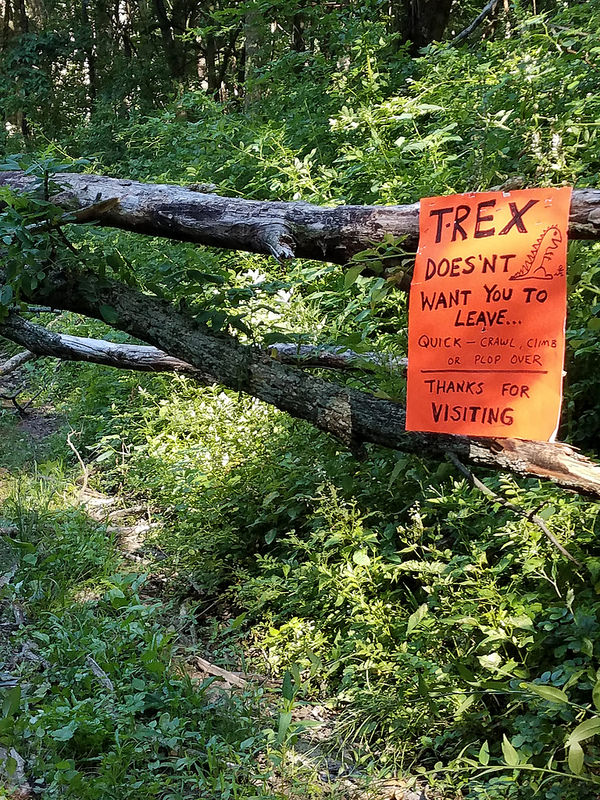 I thought I was DFL but turns out there were a few people behind me. Also at the end of the race you get to pick up a shirt (random design, as they do a new one each year but the year is not on them so you can pick from several years designs) and then there is a raffle for odd prizes. Like gloves, toilet plungers, and pill boxes. I got a pill box that I actually do use for my vitamins.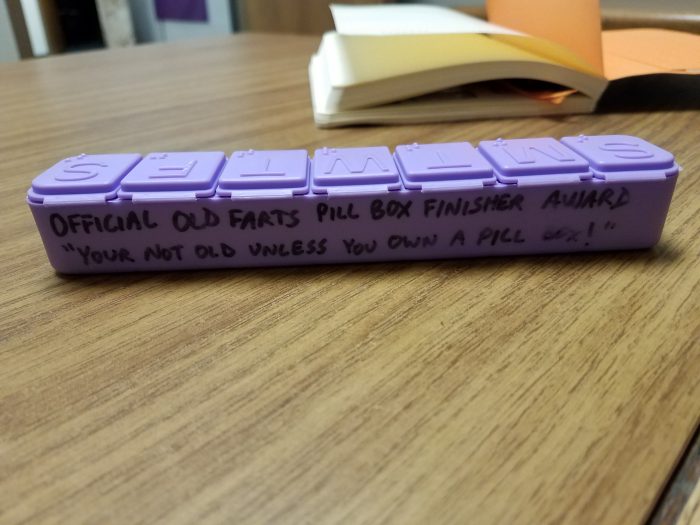 So when my husband asked if I wanted to do The Mummy, I was totally in. It is on much of the same course put on by the same running club only with full or half marathon distance options. He did the full, I did the half. Here is a video he made, which unfortunately does NOT do it justice. Everyone says how crazy this race is and it did not disappoint. Luckily I caught up with a group of four that were doing the full, and we mostly hiked it and had a total blast.
I was having so much fun with my new friends that I almost went another round do to the full instead of the half. Alas, I only did the half. Next year I hope to do the full though! Here are some photos from the more challenging hills. At least they provided some ropes for us.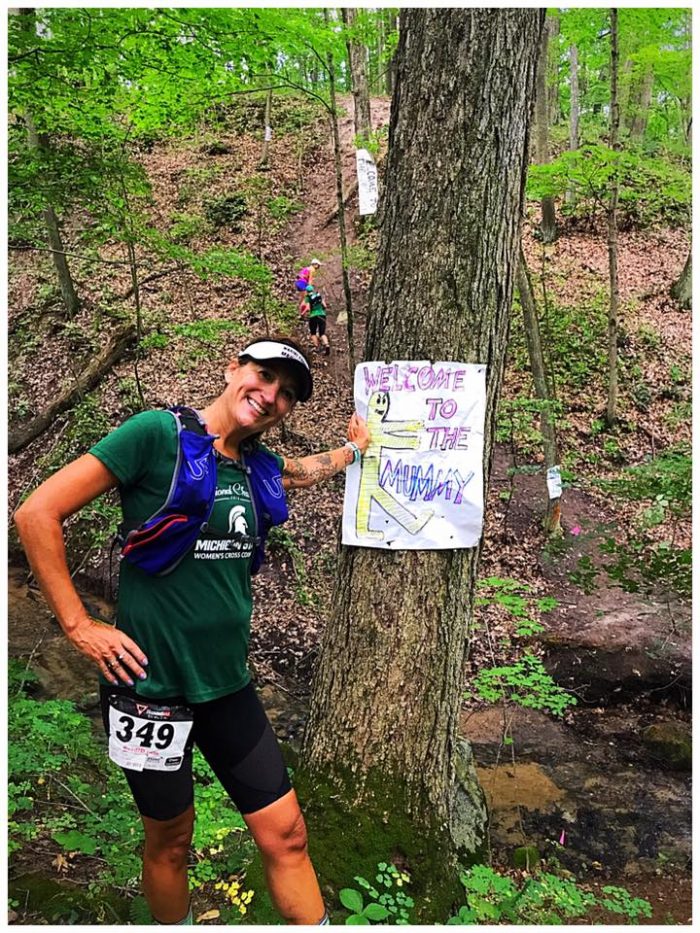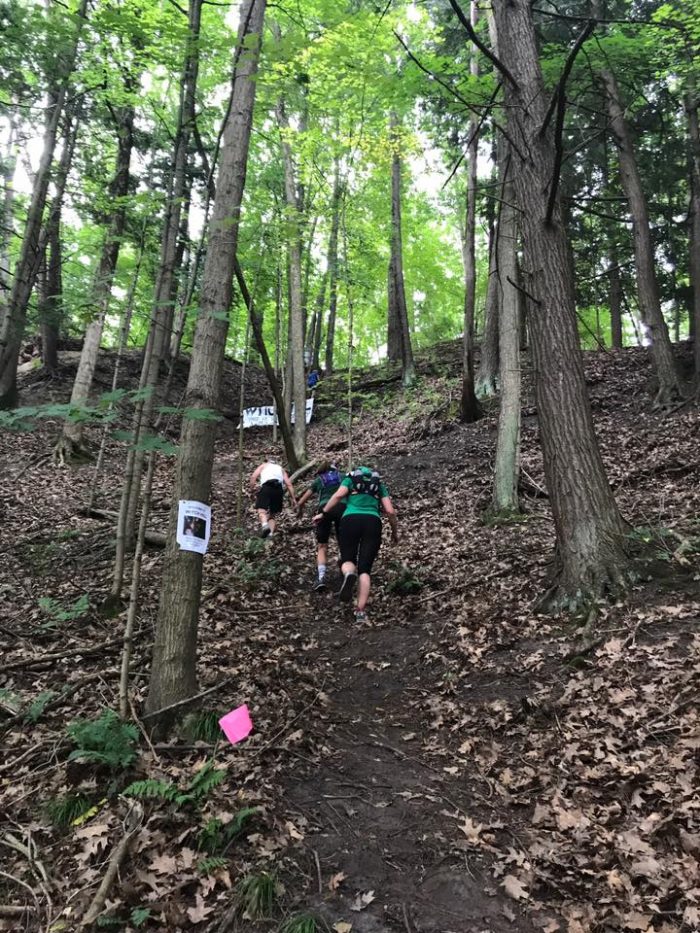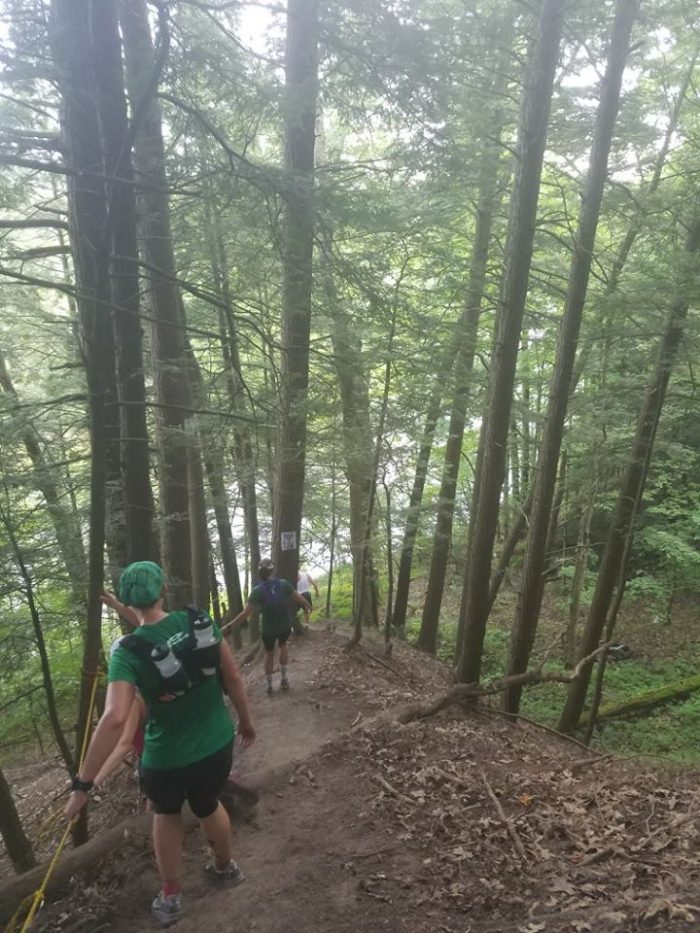 What were your favorite races last year? 
This post shared at Tuesdays on the Run hosted Patty, Erika, and Marcia!