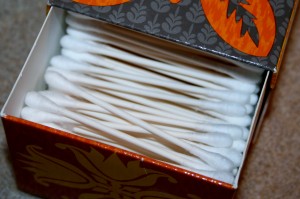 I don't know about you, but I weigh myself in the morning, freshly out of the shower, before eating or drinking, and after cleaning my ears (just in case – not that I have enough earwax to make a bit of difference on the scale, but one can never be sure), completely naked.
My weight still fluctuates depending on how salty my dinner was the night before, but as of yesterday I was down two more pounds for a grand total of 12 pounds since January 1. There's nothing more elating than seeing the scale drop a few; yet there's nothing more deflating than seeing a slight increase (even .1 pound) or worse yet a week or more of staying exactly the same.
It's enough to make the hardiest of souls say "screw it!" and drown their sorrows in chocolate cake and merlot. (Not that I've ever done that . . . )
I've come to realize that losing weight is a lot like starting a business; it's a lot of work, sometimes for no results, but hopefully there is a big payoff at the end. In my entrepreneur class we are learning that businesses mostly succeed because of hard work, passion, and determination. I'll bet the same can be said for weight loss.
I'm doggedly plugging away at both.