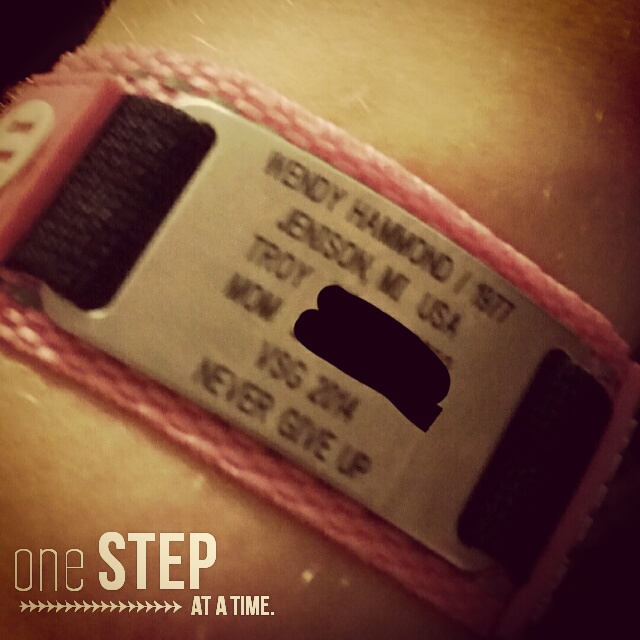 "But I'm training for a marathon!" I said.
"Not right now you're not," said the doctor. He was giving me that look. The one I have seen all too often from DH or, years ago, my dad.
Last Thursday I had completed a three mile run in the muggy Michigan summer. I didn't think much about it, but when I went to turn off my music, I realized that my right arm was going numb.
"That's weird," I said to DH.
A few minute later, the right side of my face started feeling numb too!
"What did you have to eat today?" asked DH. He was trying to figure out if I was maybe having a reaction to something.
"Um, let's see . . . Coffee with milk . . . from that one place . . . " I struggled to get the words out, and suddenly couldn't think of them.
"You mean a latte from Biggby?"
"Yes!"
He looked concerned and told me to have a protein bar. So I did, and went to bed early. I chalked it up to the heat or something.
The next day I had the day off of work to go work on the farm where we have our CSA. On the drive over I realized that my arm was doing that numb thing again. I was picking beans out in the sun when the owner asked me what I've been up to lately. All of a sudden I was having difficulty talking AGAIN. The words came out all jumbled. She told me to go in the barn and have a popsicle.
When I was able to think a little more clearly I texted DH, and he told me to go to the hospital pronto. I did, and they hooked me up to an EKG and did a CT scan of my head. All the tests turned out fine, and after about half a bag of IV fluids I felt much better. The official diagnosis was heat exhaustion and they told me to follow up with my regular doctor on Monday.
Which brought me to the bad news I was receiving from him on Monday morning in his office. He explained that because of the "artificial environment" that my weight loss surgery created, I need to be REALLY careful about making sure I stay hydrated and replenishing electrolytes. Also? No more running for the rest of the week. And to come in to see my regular primary care physician on Friday.
So, it looks like my marathon training is on pause until Friday. I hope that I'll be able to be cleared so that I only will have missed a week of training. It's kind of strange MISSING running, but I do!
In the meantime, I'm looking for electrolyte replacements that aren't Gatorade (which gives me a stomachache).
Any suggestions for natural electrolyte drinks / post workout foods? Let me know in the comments below!