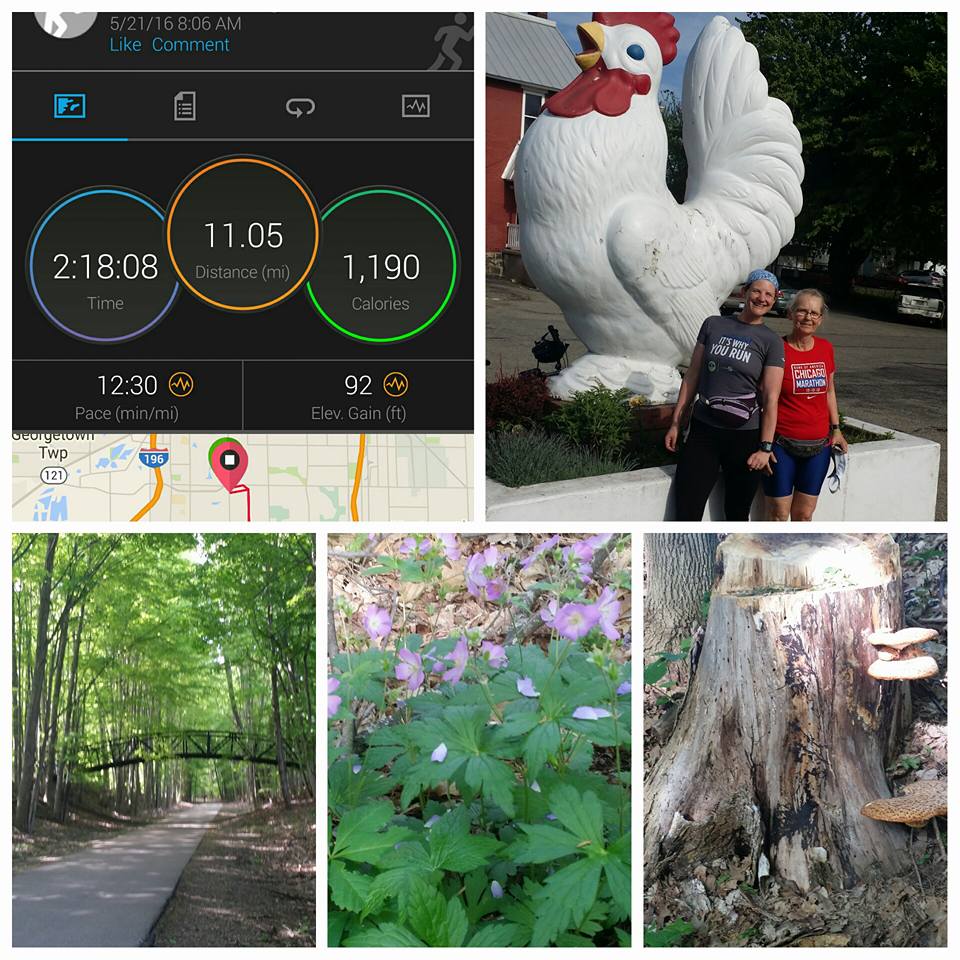 So after the Riverbank, I rested and rolled my knee and leg. On Saturday it was time for our last long run so I decided to see how it would do. I took it nice and easy and it didn't start to bother me until mile 8 of 10. So we decided to walk the last little bit.
It is SO weird not running as much as I'm used to. I know I need to make sure my IT Band is as cooperative as possible for the marathon, but THE MARATHON is coming! This is my do over, my chance to redeem myself from the DNF in Tucson last December. There will be a Team BAM (Bad Ass Marathoner) t shirt waiting for me at the finish line from DH and the running group. I've decided that even if it's a long walk, I WILL FINISH.
In other news, I have decided to buckle down and get this regain off once and for all. After the marathon I plan to incorporate weights into my program (I just couldn't do it . . . with my knee, worried about the mileage before). I have a couple of 5Ks scheduled for this summer but I haven't decided on my "big race" for the fall. Sprint triathlon or marathon, who knows? I just know that I really need to get some cross training in because this whole ITB issue is the pits.
I also need to clean up my eating. If you'd like to get healthy this summer too, consider joining me!

On the nutrition class front, I am almost finished with part one. Woo hoo! I've learned lots. In part two I will learn more about seeing clients, although I already have a lot of experience from my day job in coaching on other things. I am confident that the skills are transferable. A friend of mine is going to let me sublet her office which is in a seriously cool old building downtown. I LOVE it. Now to get some clients 🙂
I don't know about you, but I am SO looking forward to the Memorial Day weekend. We are driving up to Traverse City on Friday. The marathon is on Saturday and we have an after party in the evening. On Sunday we will head for home and Monday I hope to either do nothing or work in the yard, which I actually find relaxing.
Wondering what other active ladies are up to? Visit The Weekly Wrap