Hey hey hey, it's my favorite foodie time of year, BrunchWeek! Who doesn't love brunch? This week is a festival celebrating all sorts of recipes, plus an awesome giveaway!
Prize #1 Dixie Crystals is giving one winner a 6-Quart Instant Pot 7-in-1 Multi-Use Programmable Pressure Cooker, Slow Cooker, Rice Cooker, Steamer, Sauté, Yogurt Maker and Warmer and a case of Dixie Crystals Extra Fine Granulated Sugar
Since 1917, Dixie Crystals® has been the South's choice for high-quality sugar and sweeteners. For generations, Dixie Crystals has been at the heart of family traditions and celebrations. Our pure cane, non-GMO sugar products guarantee that treasured family recipes will turn out right every time. Bake with love and Dixie Crystals.
Prize #2 Cabot Creamery Co-operative is giving one winner a Cheese Board Set, including a slate cheese board, Boska cheese knife, Legacy Collection Cabot Cheddars, Founders 1919 Collection Cheddars, Waxed Private Stock, Waxed Vintage Choice, and 3 Year Artisan cheeses.
Cabot Creamery Co-operative, makers of naturally aged, award-winning cheeses and dairy products is owned by 1,000 dairy farm families in New England and New York.
Prize #3 LorAnn Oils and Flavors is giving one winner A Baking and Candy Making Prize package. The package includes: ceramic serving platter, a collection of 5 LorAnn Bakery Emulsions, one each of LorAnn Madagascar vanilla extract and Madagascar vanilla bean paste, Lollipop cookbook along with re-usable candy mold, candy packaging accessories, candy thermometer, and a pack of 3 LorAnn super-strength candy oils.
Our flavors. Your creations. For over 50 years, LorAnn Oils has been supplying professionals and home chefs with the finest quality candy and baking flavors, essential oils, and specialty ingredients. Visit us at www.LorAnnOils.com to shop, learn, and discover new recipe ideas.
Eggland's Best eggs have more of the delicious, farm fresh taste you and your family love – anyway you cook them. Plus, Eggland's Best provides superior nutrition such as 6x more vitamin D, 10x more vitamin E, and double the omega 3s compared to ordinary eggs so why settle for less?
Make Ahead Mocha Granola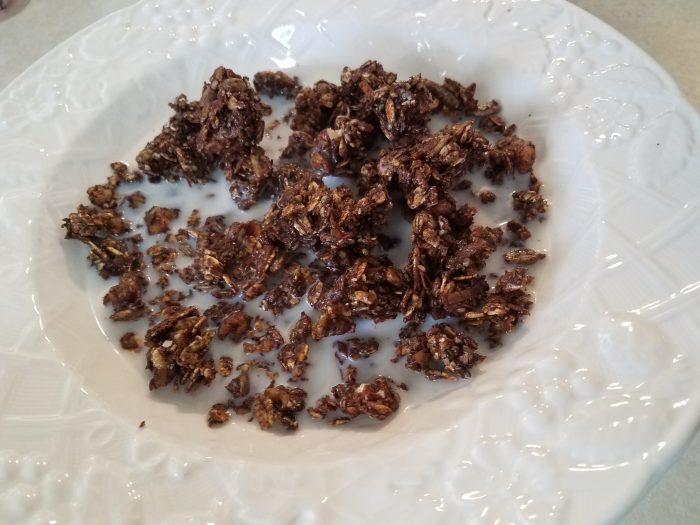 To kick things off, here is a recipe I created for mocha granola. I'm sort of addicted to creating granola these days, and when I saw that LorAnn Oils and Flavors had a coffee emulsion, I was inspired to create something with it. I decided to use the Princess flavor as well. I used a bit of molasses to provide even more richness, but you can omit and use a full cup of honey or syrup if you don't care for molasses or want the mocha flavor to come through even more.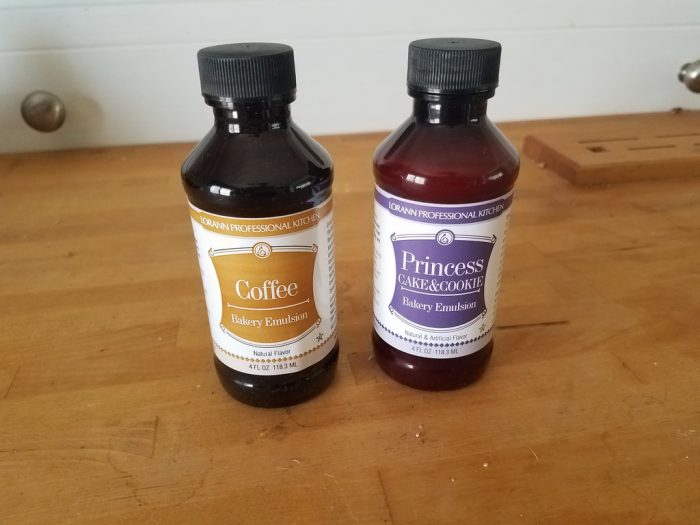 As always, feel free to substitute nuts, seeds, etc. depending on what you have on hand.
It is SUPER flavorful, and as with most granola recipes you can make it ahead of time and store for 1-2 weeks in an airtight container or freeze for several months.
More delicious BrunchWeek Recipes
Take a look at what the #BrunchWeek Bloggers are creating today!
BrunchWeek Beverages:
Cà Phê Tr?ng (Vietnamese Egg Coffee) from Tara's Multicultural Table.
Cold Brew with Hazelnut Simple Syrup from The Barbee Housewife.
Hazelnut Milk Punch from Culinary Adventures with Camilla.
Irish Coffee from My Catholic Kitchen.
Strawberry Frosé from Love and Confections.
BrunchWeek Appetizers:
Everything Bagel Dip from Rants From My Crazy Kitchen.