Just in time for marathon training to begin in earnest, we have been getting TONS of snow! It also came just when we canceled our Y membership. Since DH and I are more into endurance/outdoor sports, we found ourselves using the Y more for parking and the occasional after-long-run-event showers. We do have a treadmill, but I would totally rather run in the freezing snow than run on a treadmill.
I've been sort of slacking in the running department, but now that I have a training plan and THREE marathons that DH and I have paid good money for, I am finding myself much more motivated.
Here are the marathons we'll be doing, hopefully joining the Marathon Maniacs upon successful completion:
April 22, 2017: Illinois Marathon
May 27, 2017: Bayshore Marathon
June 24, 2017: Charlevoix Marathon
We have other races in between but those are our biggies. I think I'll add a list of upcoming races somewhere to my website, I just have to figure out where 🙂
Here are my runs last week: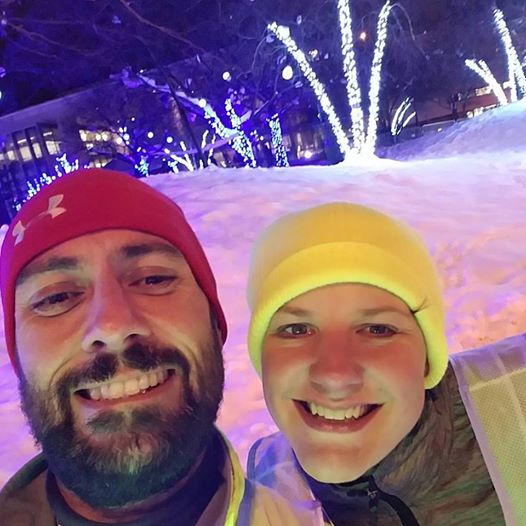 Tuesday: 2.66 miles for a holiday beer run. We visited three breweries and ended up at Founder's Brewing, one of our faves. Since it was only a short distance between the breweries I was able to push my pace.
Friday: 3 miles, it was very cold.
Saturday: 4 miles, walking most of it because the roads had not been plowed. It was like running on very soft sand at the beach. But I did it! It helped that my husband was at the same time running a 50K, his first Ultramarathon. I figured 4 miles was a walk in the park compared to that!
I also decided that I REALLY need to clean up my eating. I tried tracking in myfitnesspal but the calorie counts were giving me anxiety. So I'm trying the old school paper planner route. I'll post my regular planning routine once I get more comfortable with the process, but here is a peek at my weekly fitness tracker: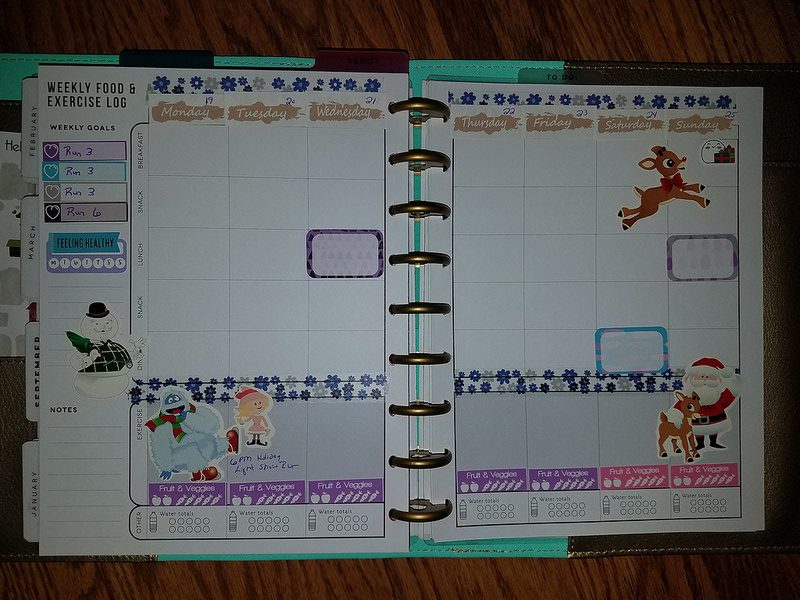 I use my coveted Oh Hello Stationery Co stickers on my regular weekly planner, but I did use a couple of leftover items from the January monthly kit to decorate a little bit. The date covers are printables from BunnyInFlightPlanner and the fruit & veggie tracker is a printable from AllAbouttheHouse.
Notice the fruit & veggie and water trackers on the bottom. I also put my weekly mileage goals on the left hand column. The Rudolph stickers are from Party City, I just couldn't resist! Brings back so many memories of watching the movie on TV as a kid.
Hopefully this will help me get back on the healthy living track. I'm also holding a free 3-Day Clean Eating Challenge which is always a good time in my Facebook group. I also got a new InstaPot! (Yes, I succumbed to the peer pressure and constant Amazon ads). I can't wait to start posting my experiments.
What are your fitness goals in the new year? Share in the comments below!
For even more inspiration visit The Weekly Wrap