Amid preparing the pantry and buying new boots (and school supplies, if you have kids), consider getting your health off to a good start this September.
This is your last reminder about the Reset & Thrive Library. This is a great time of year to get your health off to a great start; after seeing the quality of the ebooks and the response of buyers already so far, you won't want to miss out!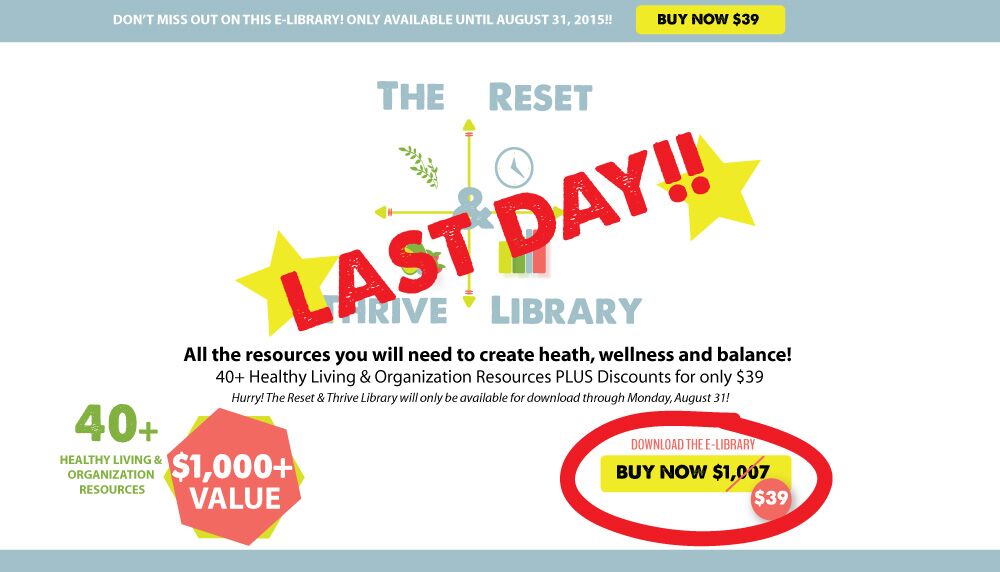 TODAY IS THE LAST DAY TO BUY the Reset & Thrive Library:
FOR ONLY $39, YOU CAN INSTANTLY DOWNLOAD AN E-LIBRARY FILLED WITH 40 DIGITAL RESOURCES, EXCLUSIVE DISCOUNTS PAGE, AND A BONUS 2 WEEK MEAL PLAN!!
After today this library will no longer be available – EVER!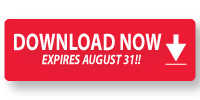 People are LOVING this electronic Library. With 40+ resources from the best healthy living experts valued at $1007, PLUS discounts to the top vendors and an exclusive meal plan using the cookbooks in the bundle of resources, there's nothing not to love! You can score them all in one convenient digital package for the very low price of $39!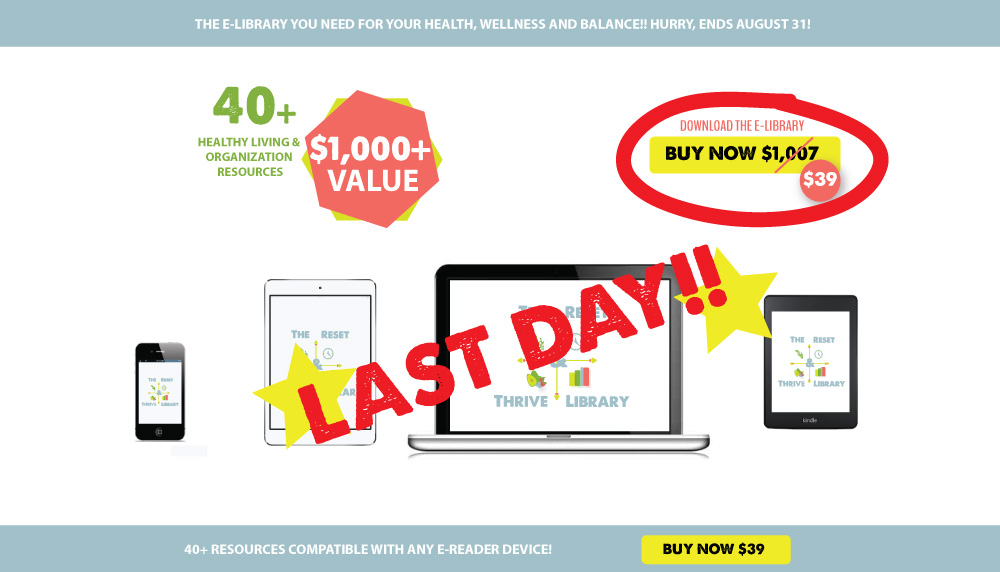 And what is even better, is the second you purchase the Reset & Thrive Library, you can immediately download the resources and access them all on your computer, phone, and e-reader of your choice!
As a reminder, this e-library features the very best resources in one perfect digital package to help you get organized and create change. The absolute best healthy living, and organization and planning experts have teamed up to share their eBooks, workshops, tutorials, meal plans, calendars, and worksheets.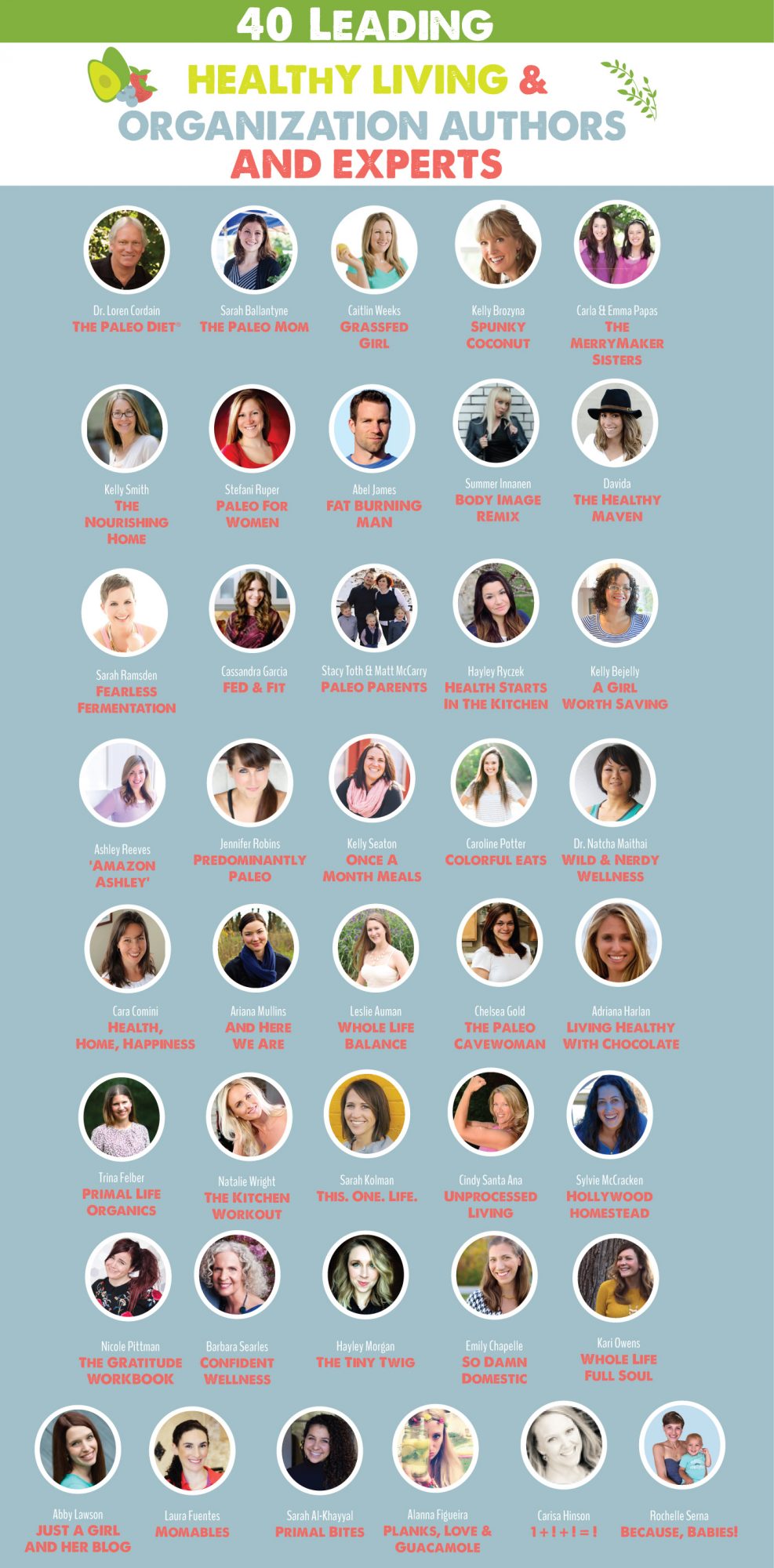 All items feature ENTIRELY NEW CONTENT, NEVER OFFERED IN ANOTHER BUNDLE, and many contributors actually created NEW E-BOOKS exclusively for the Reset & Thrive Library!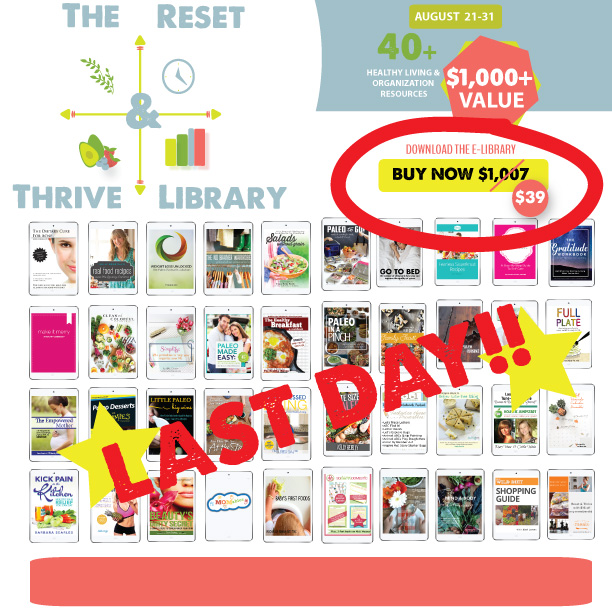 Click the titles below to learn more about each of these items!
For the Kitchen: The Cookbooks (a $201 value)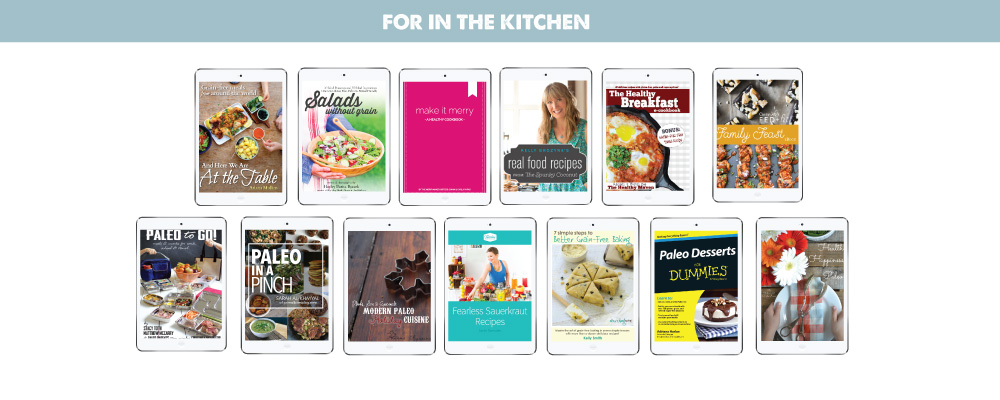 Fearless Sauerkraut Recipes, Sarah Ramsden
Make it Merry: A Healthy Cookbook, Carla & Emma Papas
7 Steps to Better Grain-Free Baking, Kelly Smith
And Here We Are At the Table, Ariana Mullins
Health Happiness Paleo, Leslie Auman & Chelsea Gold
Paleo Desserts for Dummies, Adriana Harlan
The Healthy Breakfast E-Cookbook, Davida
Real Food Recipes, Kelly Brozyna
Paleo in a Pinch, Sarah Al-Khayyal
Modern Paleo Holiday Cuisine, Alanna Figueira
Family Feast eBook, Cassandra Garcia
Salads without grain, Hayley Ryczek
Paleo to Go, Stacy Toth & Matthew McCarry
For Planning: The Tools & Tips for Balance (a $486 value)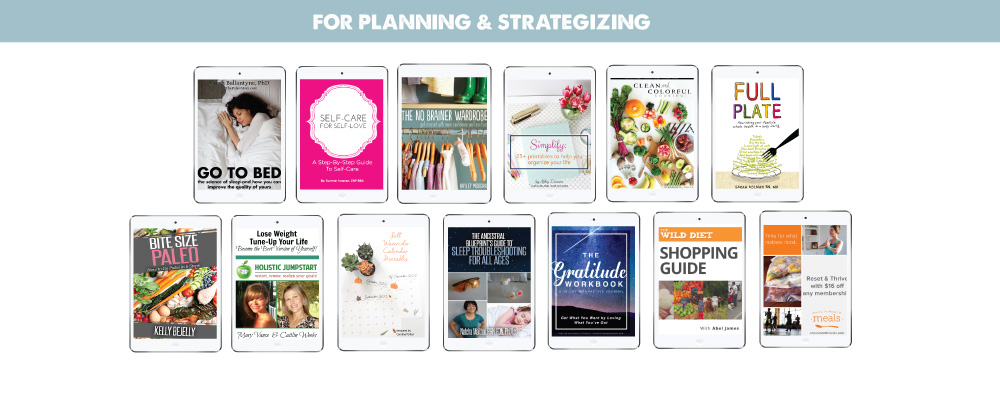 Holistic Jump Start, Caitlin Weeks
The Gratitude Workbook, Nicole Pittman
Bite Size Paleo, Kelly Bejelly
Full Plate: Nourishing Your Family's Whole Health in a Busy World, Sarah Kolman
The No Brainer Wardrobe, Hayley Morgan
Clean & Colorful Cooking and September Jumpstart Grid, Ashely Reeves
Self Care for Self Love, Summer Innanen
Once a Month Meals, Kelly Seaton
The Wild Diet Shopping Guide, Abel James
The Ancestral Blueprint's Guide to Sleep Troubleshooting for All Ages, Dr. Natcha Maithai
Fall Watercolor Planning Printables, Caroline Potter
For Strategizing: The Health Game-Changers (a $220 value)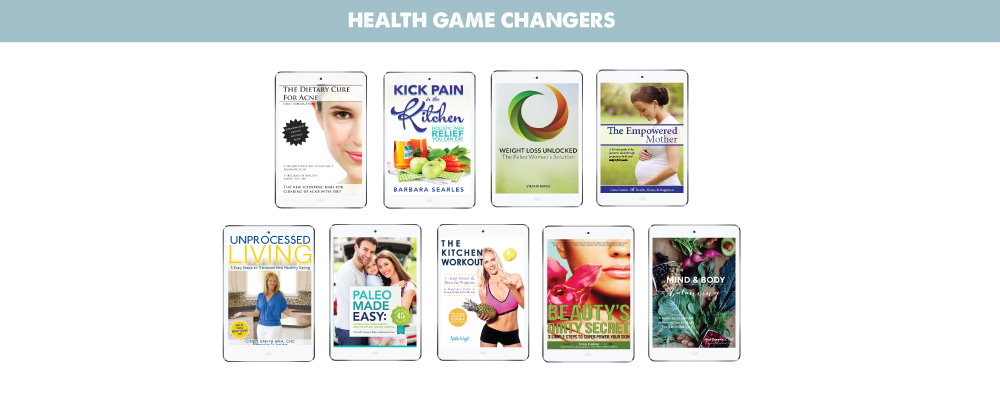 Unprocessed Living, Cindy Santa Ana
Paleo Made Easy, Sylvie McCracken
The Empowered Mother, Cara Comini
The Kitchen Workout, Natalie Wright
Weight Loss Unlocked, Stefani Ruper
The Dietary Cure for Acne, Dr. Loren Cordain
Beauty's Dirty Secret, Trina Felber
Mind & Body Balancing: A Guide to Counteract Inflammation Through Food & Lifestyle, Kari Owens
Kick Pain in the Kitchen, Barbara Searles
For the Kiddos (a $100 value)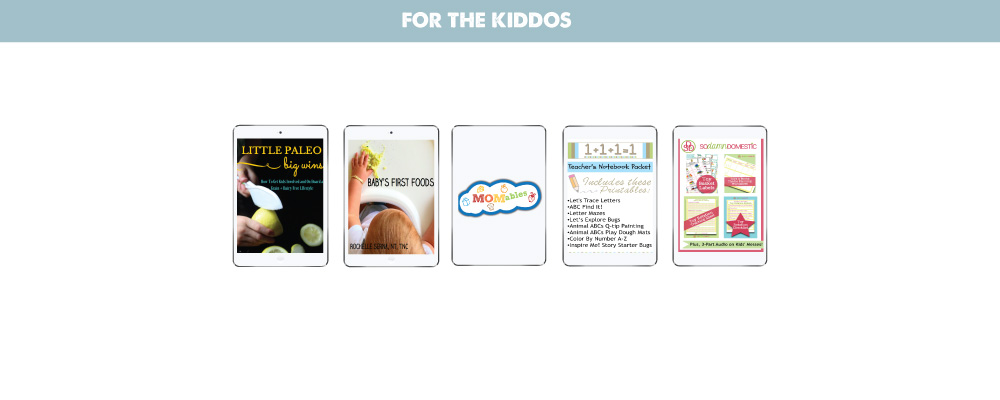 Little Paleo Big Wins, Jennifer Robins
Baby's First Foods, Rochelle Serna
Teacher's Notebook Packet, Carisa Hinson
PLUS the BONUS DISCOUNTS PAGE WITH 25 EXCLUSIVE DISCOUNT CODES and THE BONUS 2 WEEK MEAL PLAN!!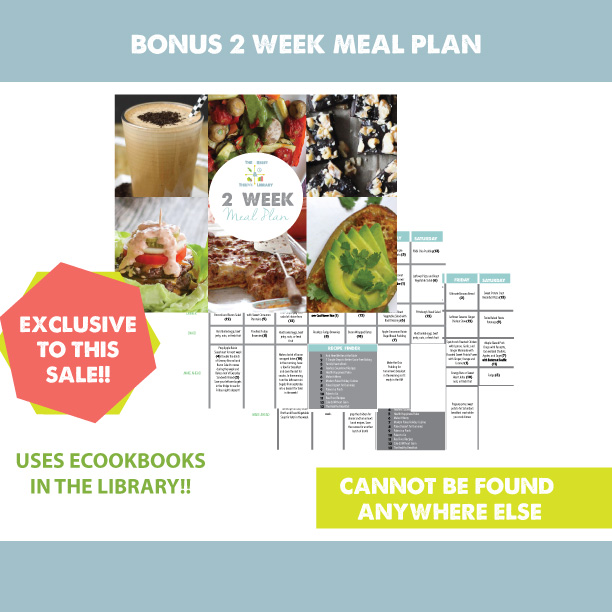 Don't miss this last chance to bring home all these amazing resources for the low price of $39. Use this amazing library to create health, wellness and balance for yourself and every member of your family, setting the stage for a healthy and happy fall and winter!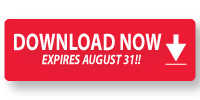 P.S. If you've already bought and love this library, consider buying it as a gift for your friends and family. Simply buy using their e-mail address or send to yourself and forward them the download link for the next birthday or holiday!