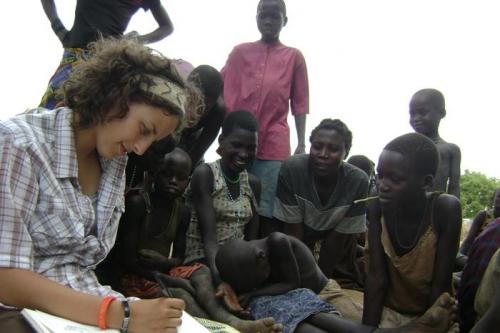 As part of my goal to raise awareness about global poverty on this blog, I've decided to use this space to promote the 58: Global Impact Tour. Each month will feature a different country and issue. This month it's increasing crop supply for poor families.
Knowledge, resources, and seeds are invaluable to poor farmers. These simple things can save lives! Help us train highly motivated ECHO Agriculture Specialists to change the lives of tens of thousands of people. This project helps ECHO bring trained Agricultural Specialists to Tanzania to dramatically improve crop yields and sustainable agriculture techniques for hundreds of communities. On average, in one year, an Agricultural Specialist will train and assist 530 development workers, community leaders and pastors representing at least 200 communities. If the average village has 100 families, or 600 people, that means that one agricultural specialist impacts 120,000 people with sustainable solutions to prevent hunger. — 58
Watch this video to learn more:
To learn more about this issue and how you can help, visit http://my.live58.org/tour today to join the global fast.
Disclosure: This post has not been compensated in any way, however I do work for one of the organizations that is part of this initiative.