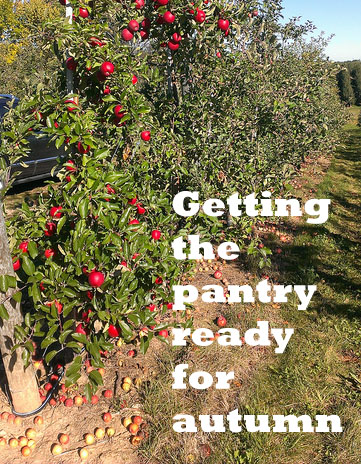 As the leaves turn color and the mornings and evenings get ever cooler, I instinctively reach for my slow cooker and pressure cooker. My taste for Asian stir fry and Mexican flavor combinations are replaced with those closer to my Western European roots. I return the rice cooker and food processor back to their homes in the kitchen cabinet.
Rather than Hefeweisen and Saison I crave Porters and Cab Franc.
Over the past year I have been seeing a holistic health and nutrition counselor, and I know that I must listen to my body and its cravings rather than try to fight them. In addition to considering a fall cleanse and following these fall ayurvedic tips, I find myself naturally eating differently because of the changing vegetables in my CSA box. The tomatoes are becoming scarce, and root vegetables and winter squash are increasing in quantity.
It's funny how mother nature provides just what we need.
Last year I posted a Fall Pantry Checklist. While much of it is similar (I need to restock dried beans and organic broth, for example), rather than baking I find myself drawn to stocking up on steel cut oats, quinoa, and other hearty whole grains. And since DH brought home two deer last hunting season and we purchased a pig earlier this year, we need to start eating up the meat in our freezers to make room for this year's catch.
Because root vegetables and roasts take longer to cook than quick stir fry, I am also going through my favorite fall recipes and planning ahead a bit.
I once again have a busy travel schedule this October and November, which is unfortunate because my body wants to hibernate. I usually get some sort of cold so I'm trying my best to get enough rest and eat healthfully.
How do you get ready for fall?