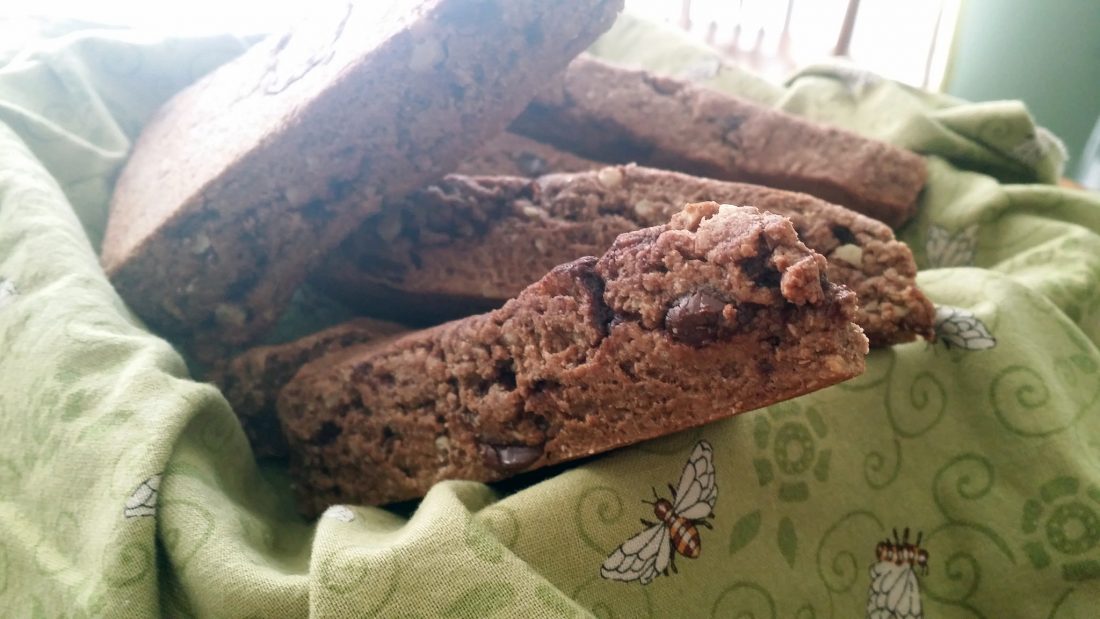 It's amazing to me how just a few ingredients transform into something as delicious as these double chocolate espresso scones. This month's Bread Bakers theme was chocolate, and when I came across this recipe it was love at first sight. Since I am a coffee fiend, I decided to add a tablespoon or so of instant espresso powder to the dry ingredients. It definitely added some depth and richness, although it wasn't exactly a coffee flavor.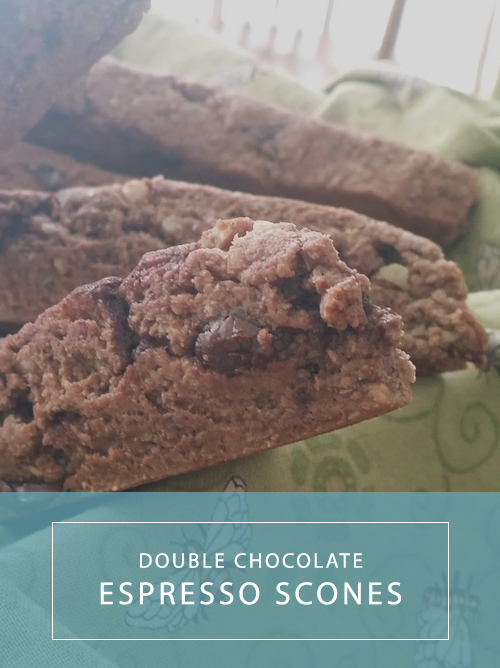 The Verdict: Definitely worth the effort, and the "good" chocolate chips! So deliciously rich and pairs perfectly with a good cup of coffee.
More Breads with Cocoa, Cacao or Carob in any form from #BreadBakers
Special thanks to our host Shireen of Ruchik Randhap (Delicious Cooking)
Breads with Cocoa, Cacao or Carob in any form

Breads with Cocoa, Cacao or Carob in any form
#BreadBakers is a group of bread loving bakers who get together once a month to bake bread with a common ingredient or theme. Follow our Pinterest board right here. Links are also updated each month on this home page.
We take turns hosting each month and choosing the theme/ingredient.
If you are a food blogger and would like to join us, just send Stacy an email with your blog URL to foodlustpeoplelove@gmail.com.
Join the 3 day clean eating challenge!
Clean eating doesn't have to be hard! Join us to discover just how easy it can be to feel better and get healthy.