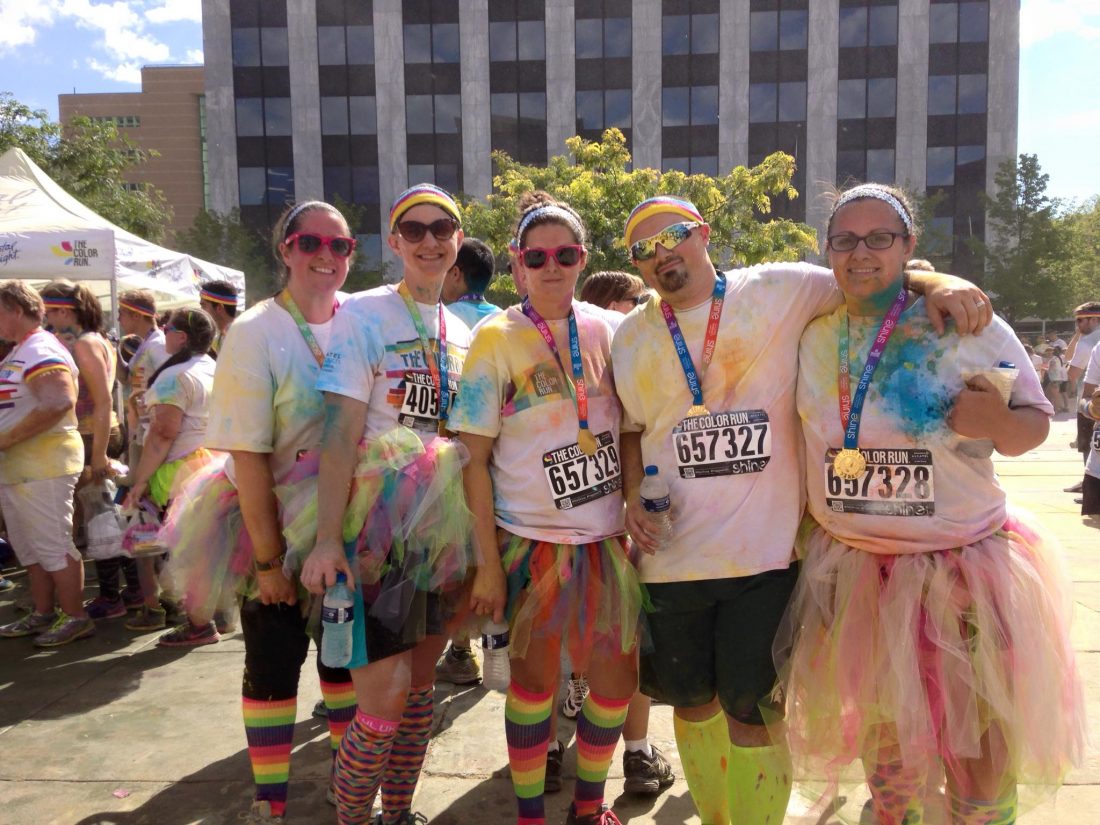 It's Color Run season! I've seen friends from all over the U.S. posting about their Color Runs. This year my sister in law invited me to join her team huffer & puffers. I knew it was a 5K billed as "The Happiest 5K on the Planet." The cynical me wondered what all the hype was about. I was even more cynical when I saw all of the stuff that they were selling (I admit, in a moment of weakness I purchased some knee socks). So how was it?
We arrived on race day along with several thousand other people in downtown Grand Rapids, parking about a mile away from the start line. Most were wearing the requisite white shirts. I was wearing a bandanna over my hair because I'd heard that the cornstarch color that is thrown on the runners doesn't always wash out of blonde hair. We had also made tutus in preparation for the race. It was so fun seeing the colorful knee socks, tutus, and other outfits that people were wearing. I put my phone in my runners belt and decided not to worry about selfies or recording the time in MapMyFitness. The Color Run is not timed, and besides, I'd heard that you shouldn't have your camera out in the open as the color they throw can gum it up.
We stood in line for about 40 minutes waiting for our wave to be released, during which time we danced to music and listened to the DJ giving out Color Run swag. As a team we decided that we'd be walking this 5K, but running through the color stations so we would get less color on us. As we were released we kept to the left with the rest of the walkers. It was a beautiful morning, with lots of families and kids in strollers. A few serious runners took off on the left, but the walkers outnumbered the runners by a wide margin.
When we got to the first color station, our idea of running through it was dashed as people stopped so that they could get MORE color. Volunteers were squirting the colored powder on people as they raised their hands to get better coverage. Little kids were doing little powdered purple angels. Teens were grabbing handfuls and rubbing it on themselves and others. I was glad for my bandanna. Note to self: Walking a 5K is actually more tiring than running it!
After several more stations, we finally arrived at the end, where we were sprayed with "shine" powder and received our medals and even more powder to use at the after party.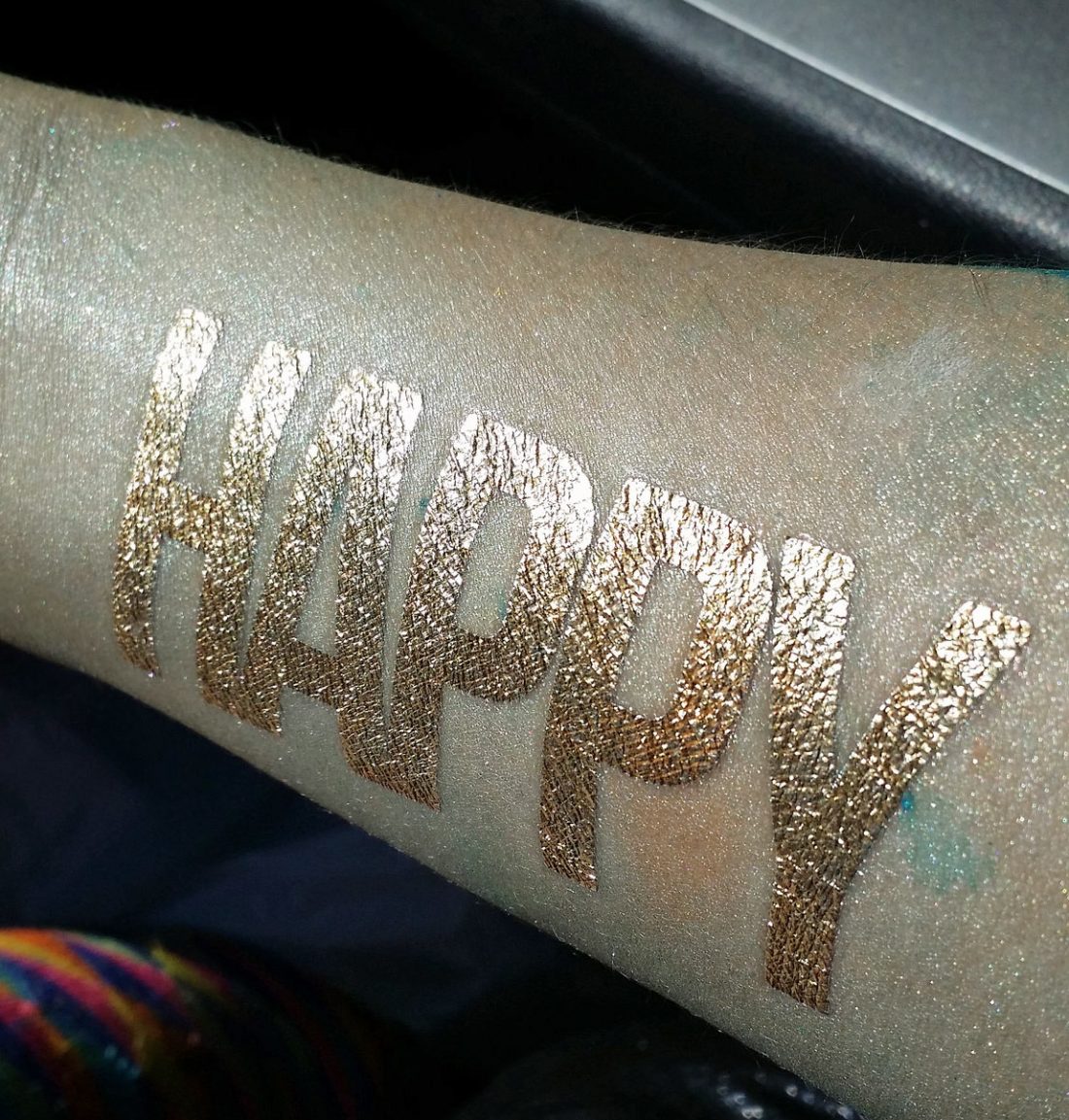 At the "after party," there was music, dancing, and synchronized color tossing. If you weren't already covered with color, this was a last chance to get happy! There was even a proposal and the bride to be seemed genuinely surprised. I found myself smiling, despite the commercialism and goofiness of it all.
Maybe, just maybe, The Color Run really is the happiest 5K on the planet.