While I love to cook at home, I don't always have the time. Takeout is good occasionally but sometimes you just want a restaurant type of meal. So I was super excited when I was asked to give Brann's online ordering a try.
The perfect opportunity presented itself earlier this week when I went to work at our community garden right after work. The garden is wrapping up for the season but there is still a lot of work to do! I didn't even have time to go home and change, so I changed into my gardening clothes at work and messaged DH to find out what he wanted for dinner. He chose a wet burrito. I decided that a burger and sweet potato fries sounded good. The app was super quick to download and very easy to find what I wanted. Within minutes dinner was scheduled to be ready so that I could swing by on my way home after working in the garden.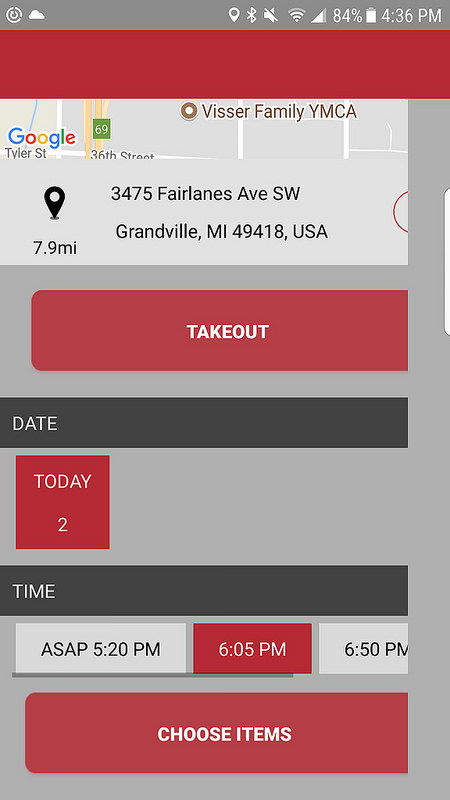 Interestingly, shortly after placing the order I received a phone call from Brann's confirming that I did indeed want to pick it up at 6:05. Luckily I have hands free calling in my car so I was able to tell them that yes, I did want it at that time.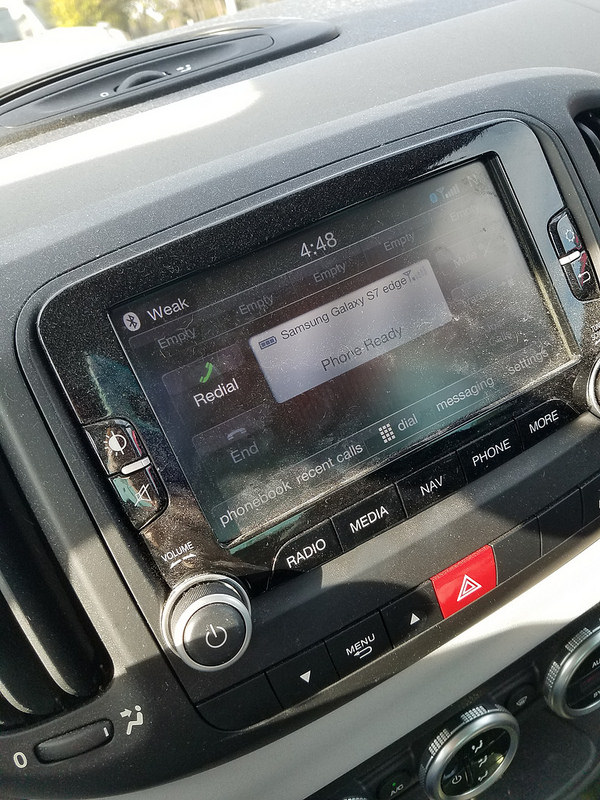 Knowing that dinner would be ready just when I needed it, I was free to relax in the garden.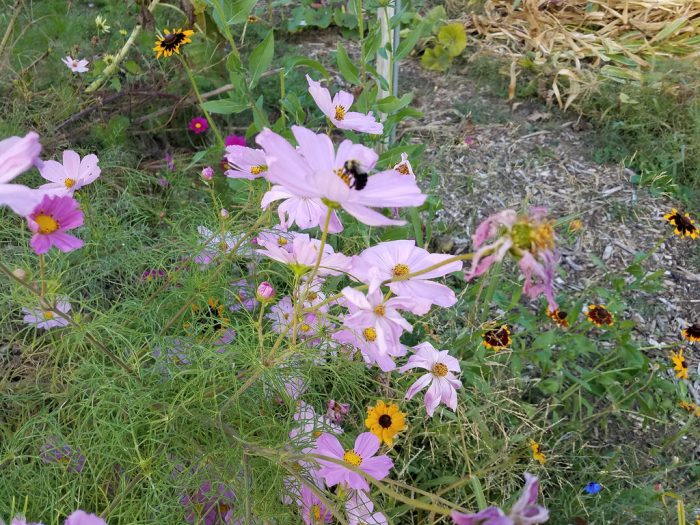 The bees were happily enjoying the cosmos, which are blooming strong!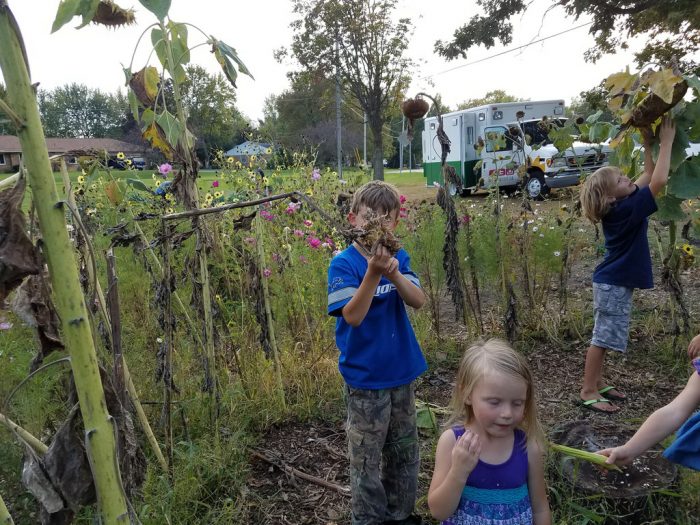 The children in the group were tasked with harvesting the sunflower seeds.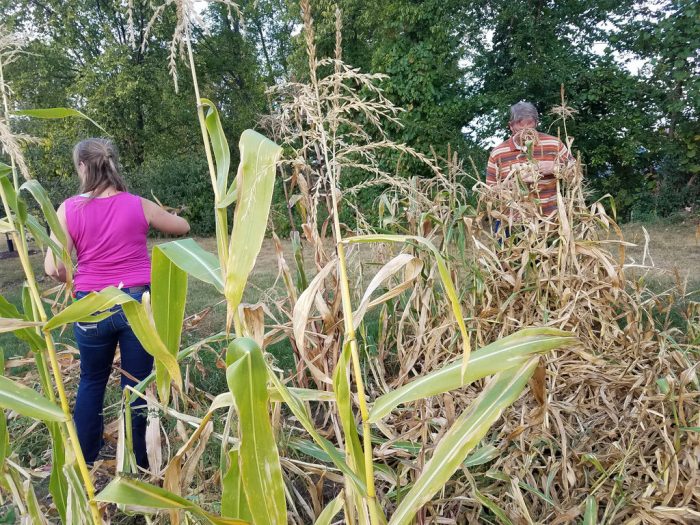 I worked with the group that was tasked with pulling out corn stalks, cutting off the root, and bundling them to be used for decorations. It was lots of fun and I ended up with a gorgeous cornstalk arrangement to tie to my lamp post, but I ended up REALLY dirty! I was glad that I would be able to pick up dinner on my way home instead of having to go home, shower, get dressed, and then go out or cook.
When our work session was done I headed over to Brann's, which was conveniently on my way home.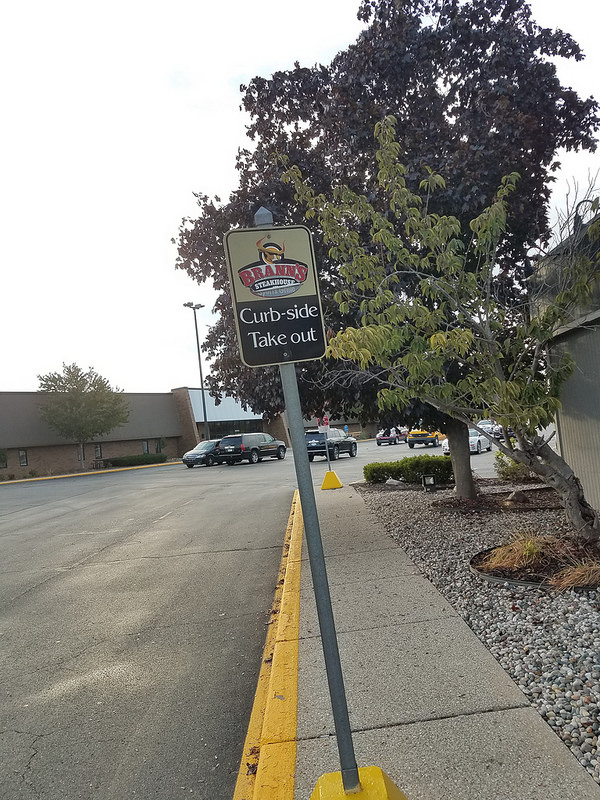 I love how they have special curbside parking just for take out!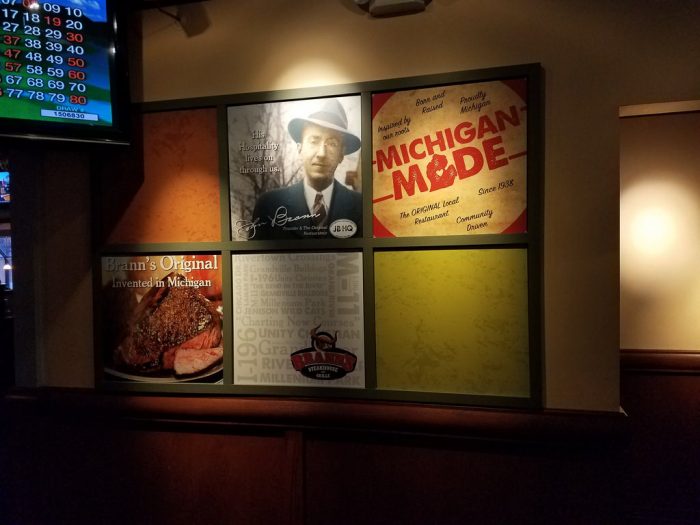 As I waited for them to package my order, I reflected on all the times I've gone to Brann's over the years. It is a Michigan institution known for their sizzling steaks, but they have expanded their menu to include healthier options. I probably should have gotten a salad or one of their black bean burgers, but tonight seemed like a comfort food kind of night.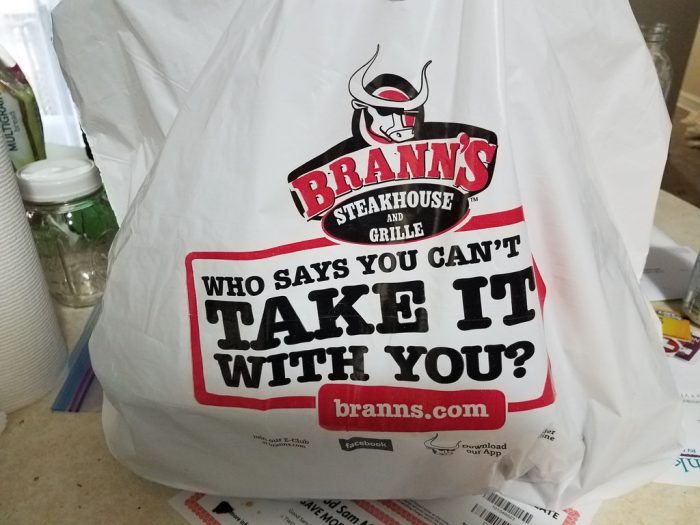 I set the bag on the counter while I put the vegetables from the garden away. This made me laugh!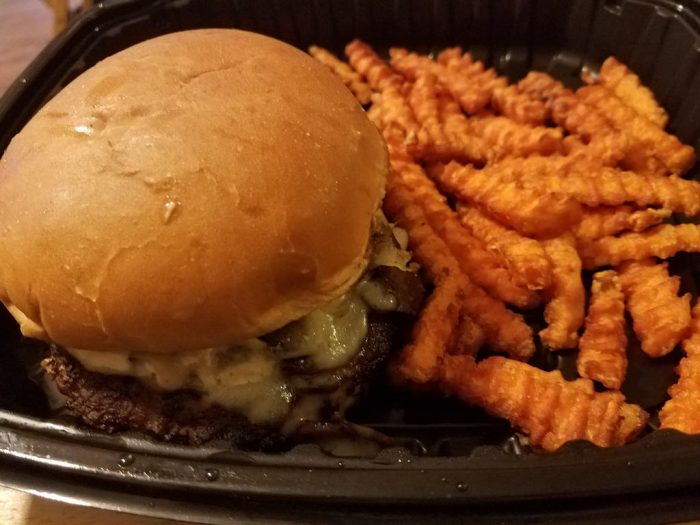 I did quick jump in the shower to get the cornstalk residue off of me, so the fries were a bit cold when I finally sat down to eat them. But they were still tasty! And best of all, I was able to relax in front of my own TV.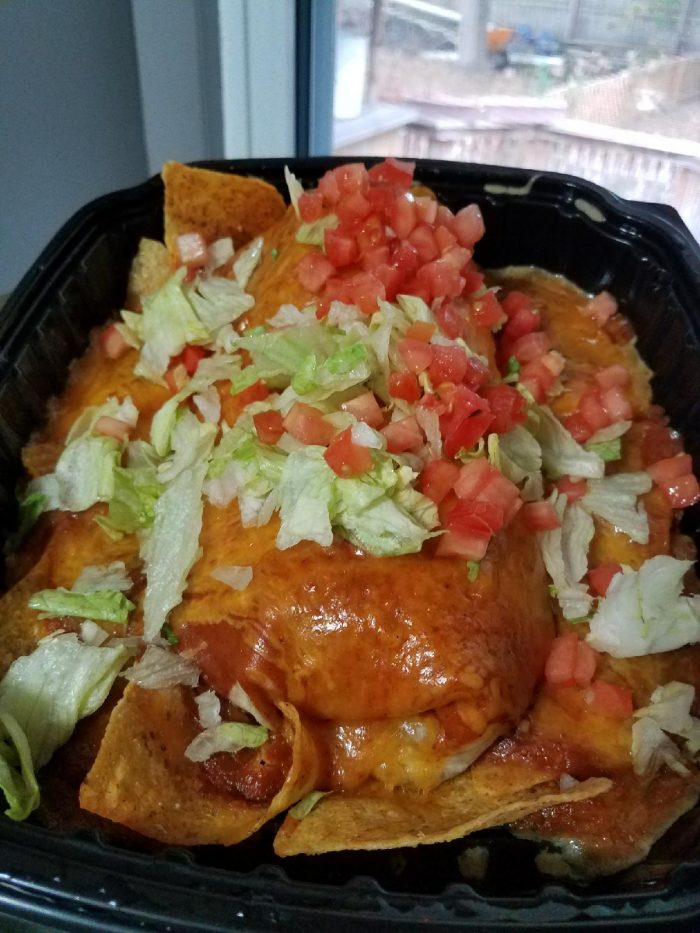 DH said his burrito was just as good as always!
We relaxed over dinner watching our favorite show. I could definitely get used to this!
Want to try Brann's online ordering for yourself? Click here and see how easy it is!