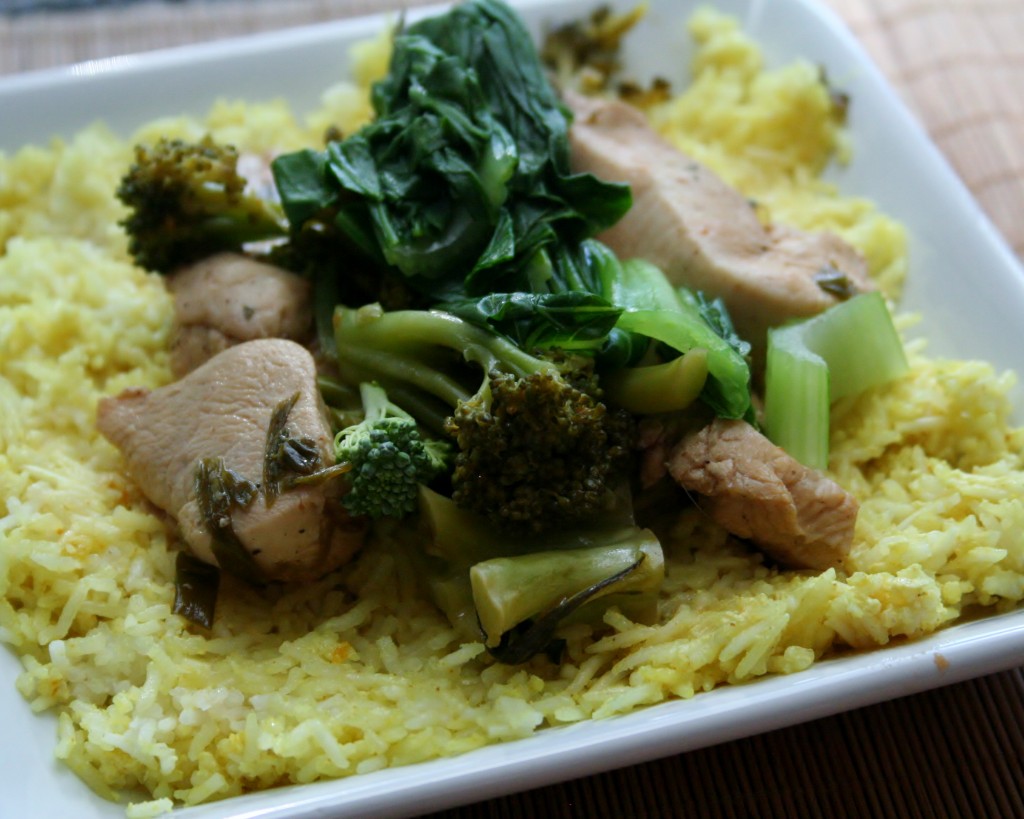 This recipe from Extending the Table: A World Community Cookbook provides a great example of braising chicken; it takes a lot less time than beef!
Braised Chicken in Red Sauce
Ingredients:
3 lb chicken, cut into serving pieces (I substituted three chicken breasts)
2 Tbsp onion, chopped (I substituted green onion tops)
1 Tbsp ketchup
1 Tbsp soy sauce
1 Tbsp Worcestershire sauce
1 Tbsp Tabasco pepper sauce (I substituted Frank's Red Hot)
1 Tbsp sugar
1 C water
2 C broccoli florets (my own addition)
Directions:
Salt and pepper chicken. Saute' in a little olive oil. Remove from pan if using onions and not green onions. (Since I was using chicken breast pieces and green onions, I just browned the chicken and added in the green onions until softened, then proceeded to step 2. If you are using various pieces of chicken, remove breasts when they are finished and then continue with the legs, otherwise the breasts will end up overcooked).
Saute' the onion, then add remaining ingredients and mix well. (I pre-mixed the water and sauces before dumping in the pan; I also added the broccoli at this point).
 Add chicken and braise, covered, over low heat about 1 hour or until tender. (Since I was using chicken breast pieces and not bone-in chicken, I just simmered for about 15 minutes. It was a real time saver!)
The Verdict:
I just realized that most of the recipes I post have little substitutions in them. Am I the only one who does that? So anyway, the chicken turned out very tasty, not too spicy at all.