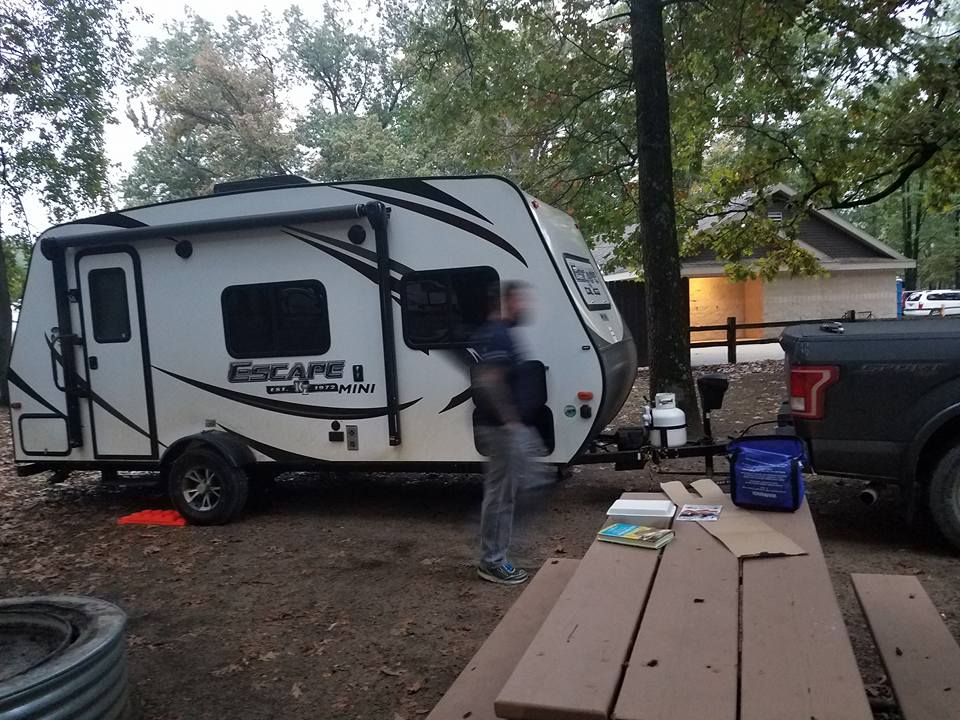 I always said that RVs and campers were a huge waste of money. I mean, lots of them cost more than our house. And the price of a small travel trailer would buy a LOT of hotel rooms!
And then we went tent camping at Run Woodstock. Run Woodstock is a hippie-themed weekend of camping, running, and fun. We heard at the beginning of the week that temps were expected to be cold. I was worried. I hate to be cold, and I hadn't run a marathon in quite some time. I begged DH to get a hotel instead of camp. But guess what? The nearest hotels were at least half an hour away.
So we slept in the tent. Had a space heater which made it at least bearable, but the air mattress had a slow leak and had to be refilled every three hours or so.
I then decided that since I love trail runs, but hate sleeping in the cold on the ground, that we should get a camper. DH agreed.
We wanted something small so that we didn't have to get another truck, and since there is only the two of us we didn't need a bunkhouse or anything. There was coincidentally an RV show the weekend we decided to look so we were able to go through a LOT of travel trailers. We finally settled on the K-Z Mini Escape. It is the perfect size for us and after trying it out this weekend, I can't wait to take more trips!
Our inaugural overnight was at Yankee Springs Gun Lake Campground the night before my first 50K trail run. I was equally excited for both 🙂
When we pulled into the campground, we were greeted by deer. Apparently they didn't notice the sign that said all animals must be on a six foot leash.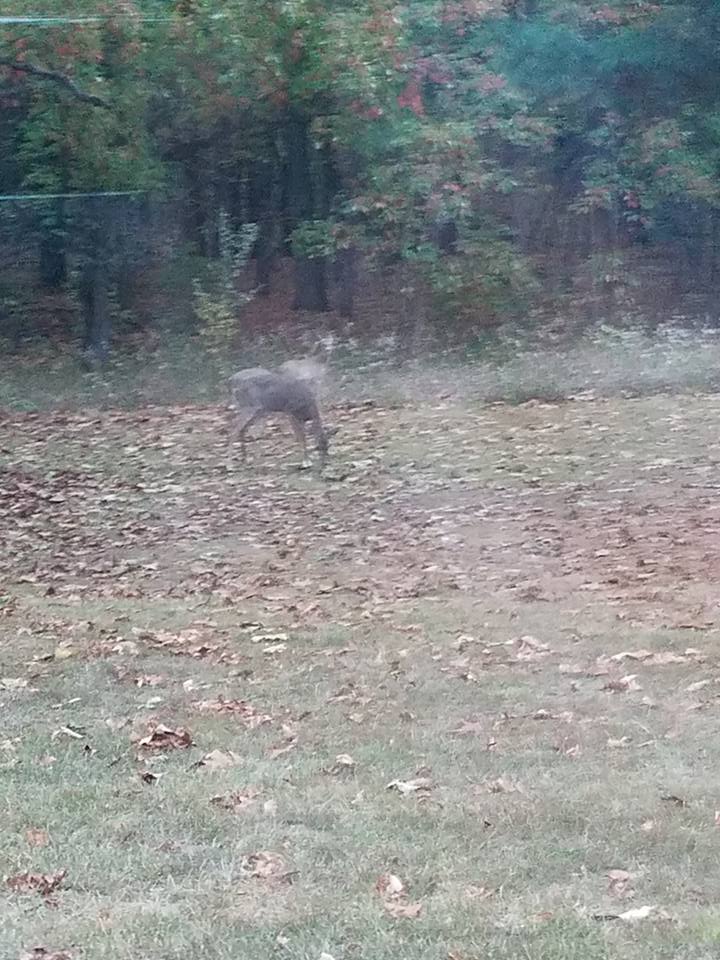 The check in process was smooth and the staff was super friendly. We found our campsite easily and in no time at all DH had the camper leveled and ready to go. We chose a site near the bathrooms since there are two of us and only one bathroom in our camper.
The bathrooms were surprisingly very clean, with auto flush toilets, soap dispenser, and blow dryers. There were also several showers, which I didn't use but which also looked very clean.
There were families in the park but it was nice and quiet. Granted, this is the off season, but overall it was a very pleasant experience. We sat under our awning and had a glass of wine (alcohol is allowed at this site!) and beer before heading to bed. I highly recommend this campground.
Do you RV? Any tips for newbies like me?