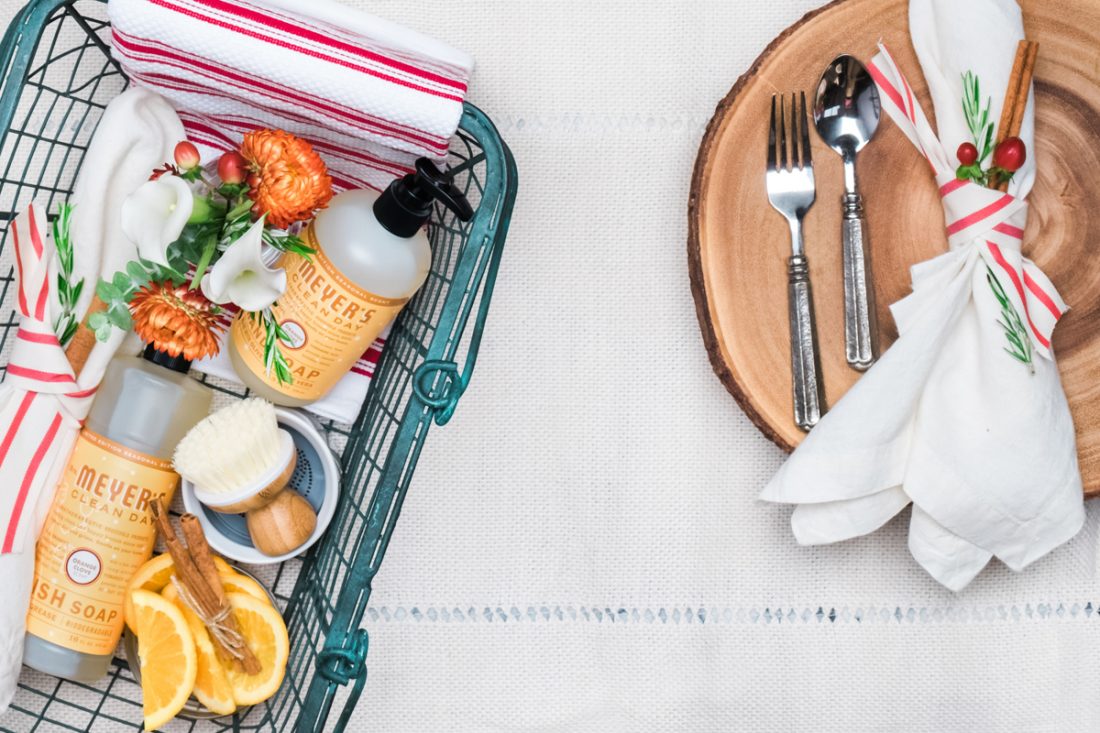 Normally I like to wait until after Thanksgiving to get in the Christmas spirit, but after the stress of the past few weeks I decided to give in and listen to Christmas music on the car radio. I'm also super excited to try the new holiday scents from Mrs. Meyers.
It's crazy, but ever since I discovered Mrs. Meyers and Grove Collaborative, I LOVE switching out the scents of my dish soap and hand soap with the seasons. It makes me smile to smell it. Now, which to choose? Mrs. Meyer's new seasonal Peppermint scent with its cool and fresh, with just a hint of vanilla aroma or the scent that Mrs. Meyer's brought back from last year: Orange Clove.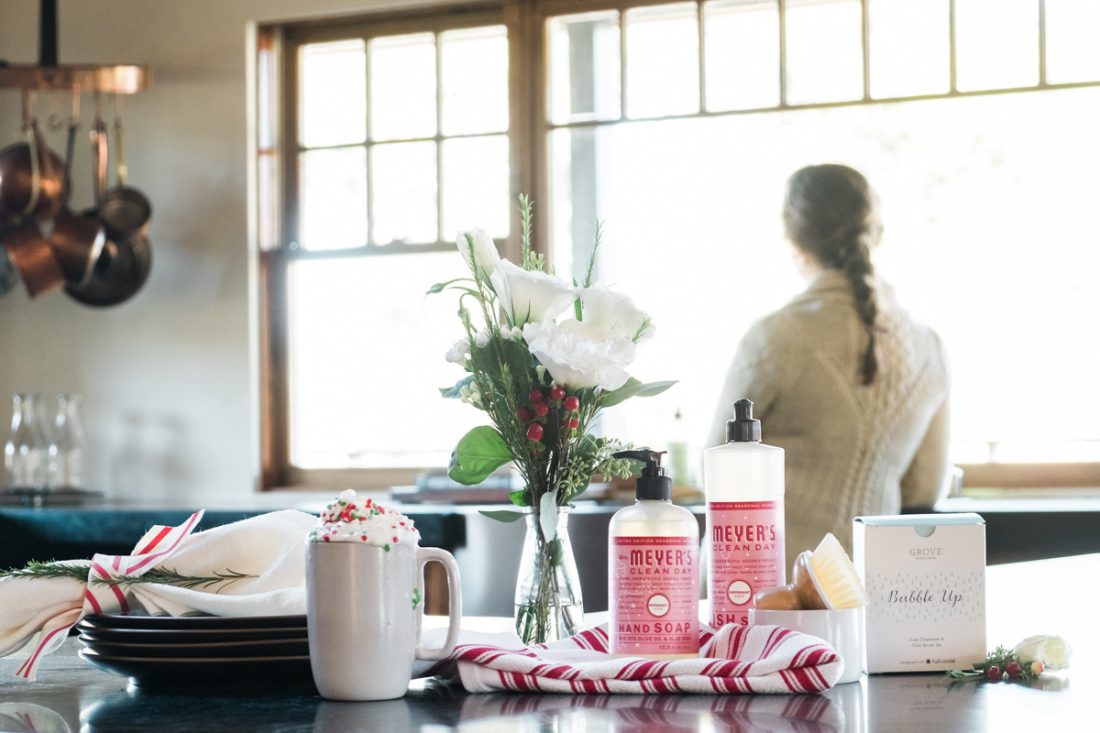 You're in luck, Grove Collaborative is offering a limited edition Holiday Set so that you can experience the magic of Mrs. Meyer's seasonal scents for free. (The hardest part is choosing a scent!)
The set includes a Mrs. Meyer's dish soap, Mrs. Meyer's hand soap, Mrs. Meyer's multi-surface spray and the Grove Collaborative Bubble Up.

I am super excited to try the Bubble Up soap dispenser and brush. Finally, a way to keep a soap and brush easily accessible while still looking nice. The best part? Mrs. Meyer's soaps not only smell great, but I can feel good about using these products with my husband and pets because they're made with plant-based ingredients.
When you sign up with Grove Collaborative, you'll get the entire set for free. Grove ships high-quality, healthy brands like Mrs. Meyer's, Seventh Generation, and Method straight to your door at an affordable price. Since I started using Grove, I have found myself cleaning more, which is practically a miracle! (Ha ha).
Mrs. Meyer's seasonal scents often sell out before the holiday season even begins, so this is a great chance to get your hands on them for free. If you're interested, don't wait — the offer is only available through November 21 or until the sets are gone! Here's how it works:
Sign up for Grove Collaborative here >>

 referral link

. You'll receive the Mrs. Meyer's offer for free when you sign up! If you're already a customer, you'll receive the brand new Grove Collaborative Bubble Up for 50% off.

Answer 4 quick questions about your home that Grove Collaborative will then use to customize your first basket — this takes under 30 seconds!

Once you've answered the questions, you can finalize your basket of products to suit your household needs by adding or removing items.

To receive this offer, your order needs to be a minimum of $20. Choose the combination of products and scents you love and receive in your first box. It might look something like this:

You made it! Click Finish & Pay and place your order.
Bonus tip: Once you've submitted your Grove order, be sure to sign up for the free 60 day VIP trial. For 60 days, you'll save even more with free shipping, free gifts, price matching, exclusive sales and personal service. I can't recommend it enough!
Disclosure: This post includes affiliate links.