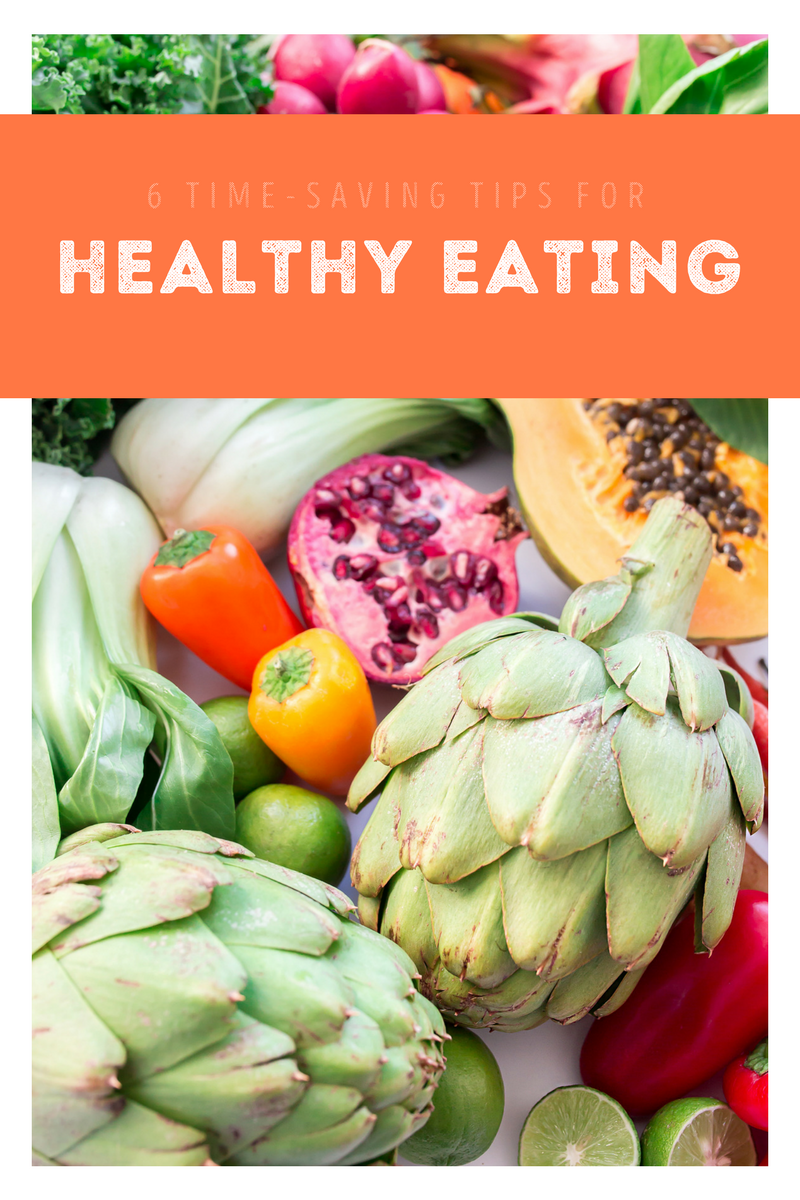 Today's guest post comes to us from Megan Gilmore, who just published the book No Excuses Detox. Read more about her book below!
Not having enough time is by far the most common excuse for not cooking at home, and with good reason. As a society,we are busier than ever, and cooking healthful meals from scratch can certainly be more time- consuming than picking up a prepared meal on the way home from work or heating up a frozen pizza. However, if you're willing to make healthy eating a priority, there are some tricks that can help Here are six time-saving tips for healthy eating:
Use a pressure cooker
An electric pressure cooker is similar to a slow cooker but way faster. Grains, potatoes, and meats cook in just 10 to 12 minutes in a pressure cooker,and nonstarchy vegetables are steamed in just 3 minutes— even faster than using your stovetop. Use a pressure cooker to your advantage by preparing large batches of grains and potatoes to store for easy meals during the week, or prepare a last- minute soup or stew (such as the Mock Mulligatawny Stew in my book) in just 15 minutes on a busy night.
Prep as you go
You'll notice that many recipes require that you sauté an onion for 8 to 10 minutes before moving on to the next step, so use that time to chop the rest of the veggies needed for the recipe. There's no need to do it all ahead of time. Using this method, you need to chop only an onion before diving into a recipe, which can save you valuable time and help you get dinner on the table as quickly as possible.
Bake several items at once
Unless you use the previous pressure cooker tip,preparing a baked sweet potato or spaghetti squash usually takes 45 to 60 minutes of baking time. Rather than baking them individually as needed for a recipe, bake them together all at once, so you can knock out both in only an hour, when you would be at home anyway. I like to do this on the weekend, so I have precooked squash and potatoes ready to go in the refrigerator for a faster weeknight meal. When you have these items on hand, recipes like the Spinach & Artichoke "Pasta" Bake, Philly Cheesesteak– Stuffed Spaghetti Squash, and Sloppy Joe– Stuffed Sweet Potatoes (all from my book) come together in no time.
Repeat your meals
If you're pressed for time, make the most of it by preparing a double batch of any meal you're cooking.Then just reheat the leftovers for an even faster meal in the future. The same goes for salad dressings,dips, and snacks, too. The more you can make all at once, the less work you will have to do for the rest of the week— as long as you don't mind eating the same salad dressing or snacks all week long. Stock your freezer with options like Overnight Quinoa Pizza crusts, prepared Cauliflower & Leek Soup, and the filling for Enchilada- Stuffed Zucchini Boats for a quick meal anytime, and make a double batch of Creamy Herb Dressing (all recipes from my book) to use over your salads and as a veggie dip for snacks.
Freeze individual portions
You'll have no excuse not to eat well when you have single- serving portions waiting for you in your freezer. Freeze 1- cup portions of cooked grains and beans and pair with frozen sliced vegetables for a quick stir-fry, and freeze your favorite curry, pesto, pizza, and pasta sauces into ice- cube trays for easy portioning and reheating. (Thaw four or five cubes per serving.) You can even prepare your smoothies for the week by measuring out the ingredients into individual containers. When you are running late in the morning,all you'll need to do is dump one of them into the blender with water for a quick and healthy breakfast.
Keep a salad bar in your frig
Chop several heads of lettuce and vegetable toppings at once to store in individual glass containers in your refrigerator, and whip up a large batch of salad dressing in your blender to keep on hand for the week. You'll have an affordable salad bar at your fingertips, making you more likely to eat a salad during the week, even when you're feeling "too busy."
Megan Gilmore is the creator and recipe developer behind Detoxinista.com, a website that makes healthy living easier and more accessible, and the author of Everyday Detox. A certified health coach and certified nutritionist consultant, she trained at the Institute for Integrative Nutrition and NHI College.