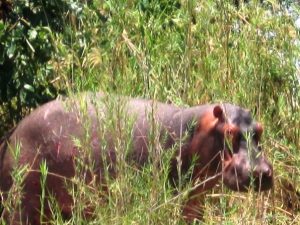 It's funny now our North American assumptions pop up when we least expect it. For example, I arranged to borrow a wireless modem for my laptop from the Uganda main office. "Great," I thought. "I'll be able to blog from the field!" Except there's a limit on the amount of GBs I can use. I have no idea how much GBs use. Does it make a difference how many photos I upload? Do I need to scale them down? Hmmm. Then, when I mentioned to my boss that I'd have the modem so I could be reached by email, he said "oh, yeah, it will be agonizingly slow since we're used to DSL in the office. And sometimes you have to go to a different town in order to get service."
And then, yesterday I received this note from our field office:
"The Uganda power situation has suddenly deteriorated since July 4 when several large generators were shut down over back payments due from government. Since no one is taking the blame (someone else is at fault it seems) it is hard to know how long the situation will continue. Maybe you were already planning to come with flashlights but this development reminded me to remind everyone in the group to carry a flashlight for those times when the power is out at night and no backup is available."
The things I take for granted!
Be assured, I will do my best to blog from the road. I'll figure it out. If not, I'll catch you up when I come back.
Top 10 Tips for Traveling Overseas
Remember, it's not weird or bad, just "different to me."
Pack a toothbrush and Cottonelle wipes on your carry on.
Dr. Bronner's is a great multitasker: great for shampoo, body wash, and cleaning clothes in the sink. I hear you can even brush your teeth with it, though I've not tried.
Eye drops are great for the dry airplane air.
Pack protein bars or powders – just in case.
Melatonin can help with jet lag.
Pack light.
Keep your plane ticket, passport, and credit card in a safety pouch. As long as you have that, you can at least get home!
Try local foods.
Pepto Bismol is more gentle on your stomach/system than Immodium.
Any you'd like to share?