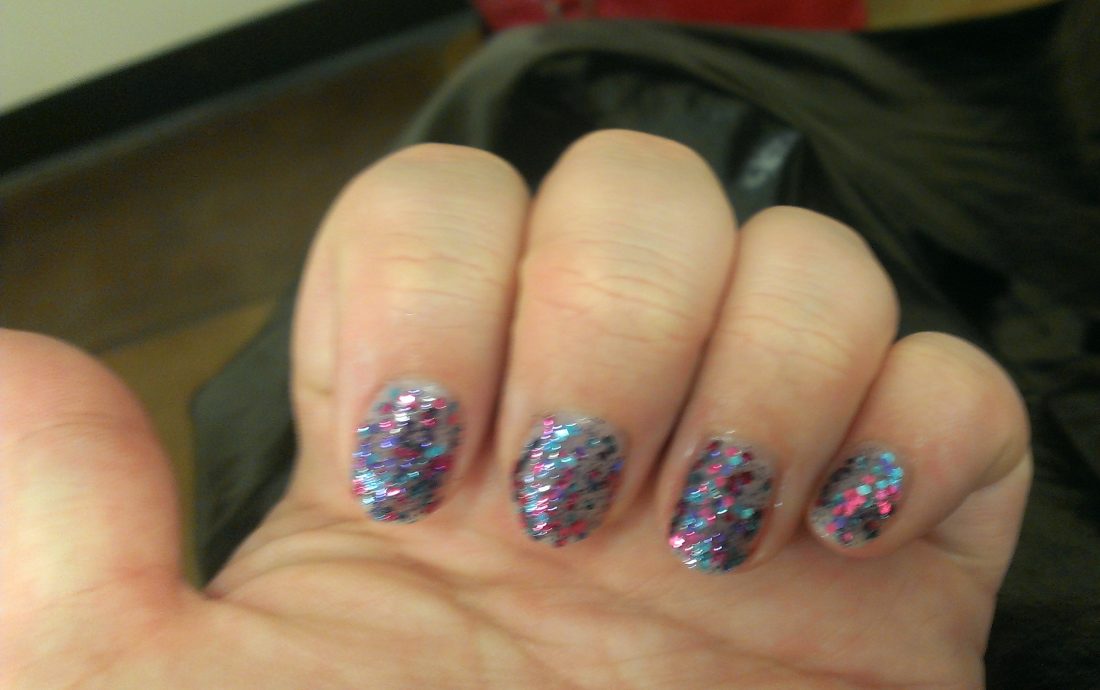 I took Tuesday through Friday off of work this week. (Well, we have Good Friday off anyway). I decided to try some smoothie recipes and whole foods recipes from my health coach. Drink dandelion tea. Relax.
Yesterday I went to an infrared sauna (love). Today I went to the spa for a facial, mani-pedi, and cut & color. I haven't done that in a long time. I think since before I got married, actually. I picked glittery nails because I can. It reminds me of sparkle polish I had when I was a little kid. Tomorrow I plan to do some cleaning around the house.
This time of year is always a little rough for me. In fact, when I was getting my hair shampooed, I was reminded of the fact that nine years ago, I picked out a new outfit and lip gloss for Easter and my then husband never got to see it.
Well, DH was home when I came home today, and the dear that he is, he was working on my motorcycle. I love him.
My health coach shared this on Facebook this morning:
My intention for this week is considering these questions, again from my health coach:
What do I need to forgive?
What do I need to let go of?
What do I need to accept?
What do I need to celebrate?
How does my relationship with food mirror my relationship with others?
Where will I be in 1 month? 6 months? 1 year? 2 years?
Who do I need to forgive?
What am I craving? What does that signify?
Where am I physically, emotionally, spiritually?
Shalom.