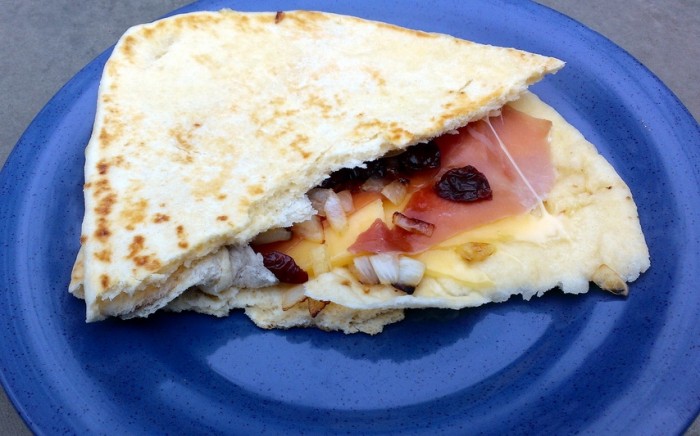 Grilled cheese is one of the quintessential comfort foods. Although I never much cared for tomato soup, I DID like the grilled cheese that my mom would make, especially when I wasn't feeling well. Velveeta on Lumberjack bread, well buttered, fried in a pan on the stove.
When I lived on my own, my grilled cheese got simpler. Toasted the bread, put a Kraft single between them, and microwave for one minute.
When I married DH, he was shocked and appalled. One, that I toasted and microwaved rather than grill it buttered in a pan on the stove. Two, that I only used ONE slice of Kraft. So when the United Dairy Industry of Michigan challenged me to create a recipe for Grilled Cheese Month (yes, it's a thing!) I decided to redeem myself and prove to DH that I could indeed make an awesome grilled cheese.
Behold, The Michigander. (If you are from Michigan, check out my post on Eat Local West Michigan to learn about how milk is local!).
Ingredients:
Directions:
Caramelize the onions
In a large frying pan, place a naan and cover half with cheese, prosciutto, dried cherries, and caramelized onions. Fold over, and grill on one side, then the other, until both sides are slightly browned and the cheese is melty.
The Verdict: DH was skeptical at first but LOVED this. So did I. The sweetness of the cherries balanced out the browned onions, and went well with the prosciutto and cheese.
This post sponsored by the United Dairy Industry of Michigan. Looking for more recipes? Be sure to visit their Pinterest boards