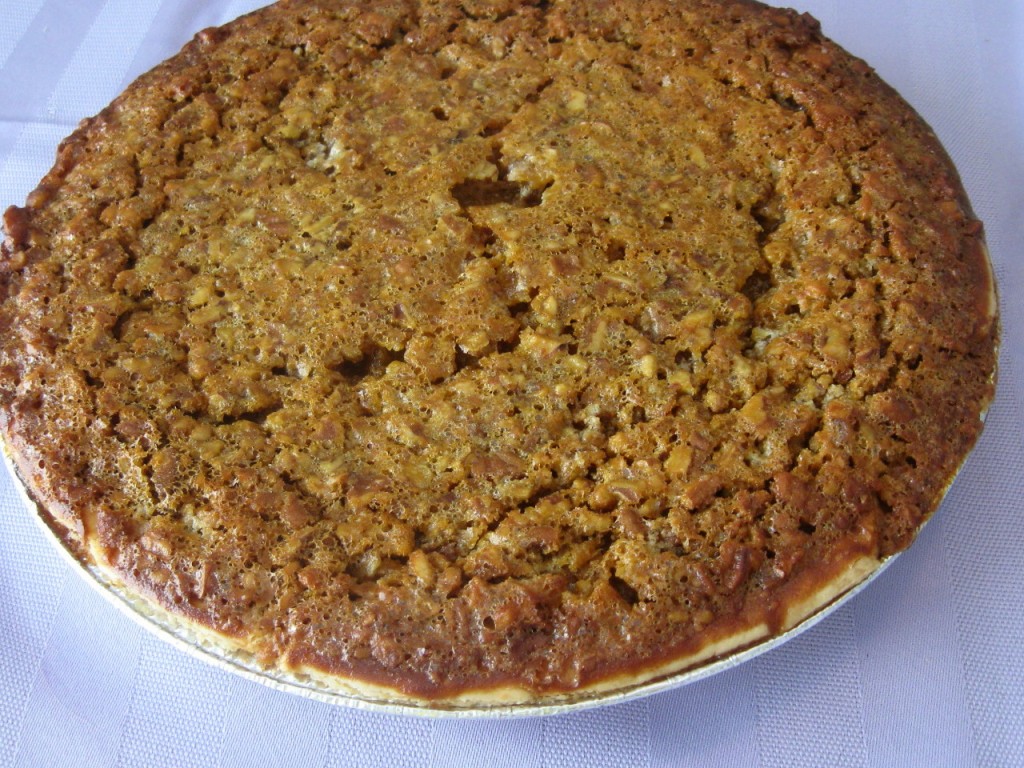 Pumpkin AND pecans? Why yes, and it's delicious! Perfect for Thanksgiving and holidays. Now you don't have to choose between pumpkin pie or pecan pie.
Ingredients:
1 cup pumpkin (cooked, pureed)
3/4 cup light corn syrup
1 cup pecans, chopped
3 eggs
1/3 cup brown sugar
1/4 cup butter (softened)
1 tsp vanilla
1/2 tsp salt
1 9-inch unbaked pie shell
Directions:
1. Beat together all ingredients in an electric mixer.
2. Pour into pie shell and bake in a preheated oven at 350F until set, about 45-55 minutes.
Servings: 9
Yield: 1 pie
Oven Temperature: 350°F
The verdict: Such an easy recipe! The pie was a huge hit. It was served with Redi Whip, and the crunchy top was a nice contrast to the creamy pumpkin that was on the bottom.
Nutrition Facts
Serving size: 1/9 of a recipe (4 ounces).
Percent daily values based on the Reference Daily Intake (RDI) for a 2000 calorie diet.
Nutrition information calculated from recipe ingredients.
Amount Per Serving
Calories 346.67
Calories From Fat (51%) 175.59
% Daily Value
Total Fat 20.21g 31%
Saturated Fat 6.03g 30%
Cholesterol 84.06mg 28%
Sodium 329.35mg 14%
Potassium 156.82mg 4%
Total Carbohydrates 40.83g 14%
Fiber 2.09g 8%
Sugar 17.67g
Protein 4.19g 8%
Join the 3 day clean eating challenge!
Clean eating doesn't have to be hard! Join us to discover just how easy it can be to feel better and get healthy.