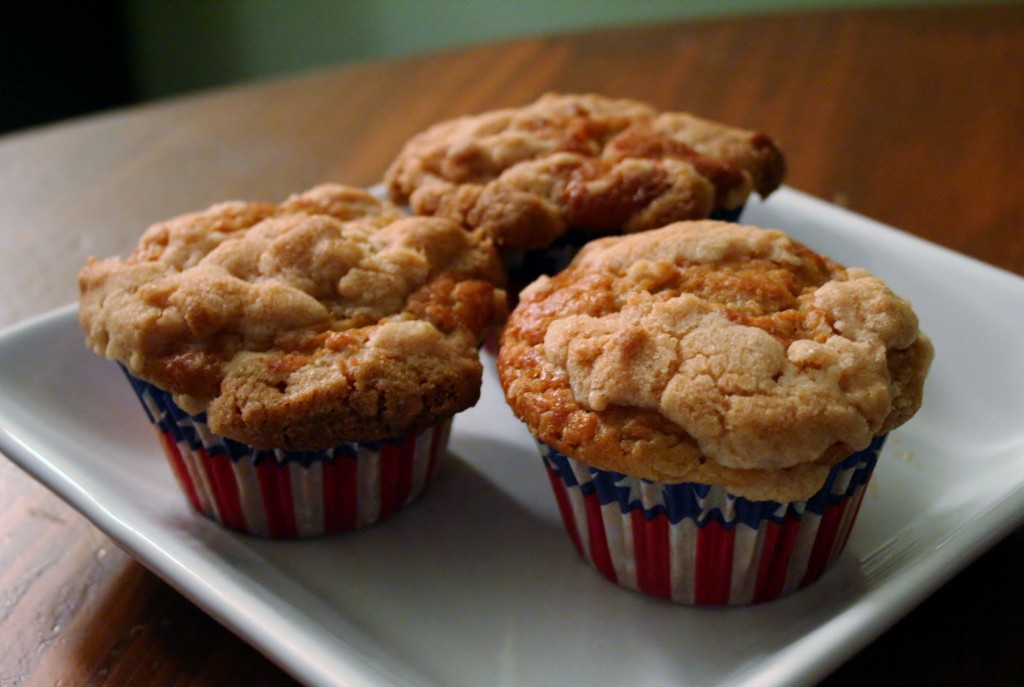 Remember the squash that I cooked in the slow cooker the other day? This recipe used up about 3/4 C of it. Yes, it uses white sugar and white flour. So I'm not linking it up to any of the "real food" linky parties. But it is sooo good. If you don't want to use white sugar and flour, I'm sure you can figure out substitutions.
Source: Heartland: The Cookbook by Judith Fertig
Ingredients:
Streusel Topping
1/2 cup (1 stick) unsalted butter, softened
1/2 C granulated sugar
3/4 C all-purpose flour
1/4 tsp salt
1/2 tsp ground cinnamon
Muffins
1/2 C (1 stick) butter, melted
3/4 C pureed pumpkin (or squash, can use canned pumpkin but don't use pie filling)
1/2 C yogurt or sour cream
2 large eggs
2 C all-purpose flour
2 tsp baking powder
1 tsp ground cinnamon
1/2 tsp ground ginger
1/4 tsp each ground ginger, ground allspice, ground cloves, ground nutmeg
1/2 tsp salt
1/2 C brown sugar
1/2 C granulated sugar
Instructions:
Preheat oven to 400F and line muffin tin or grease well.
For the streusel, combine all ingredients using your fingers until crumbly. Can also use a fork.
For the muffins, stir together the butter, pumpkin, yogurt, eggs, and vanilla in a medium bowl; in a large bowl, sift together remaining ingredients, then stir the medium bowl contents (liquids) into the large bowl. Scoop into muffin tins/papers and top with the streusel topping.
Bake for 16-19 minutes or until a toothpick inserted in the center comes out clean.
The Verdict: These have a very nice flavor and a light texture. Perfect with a glass of cider.