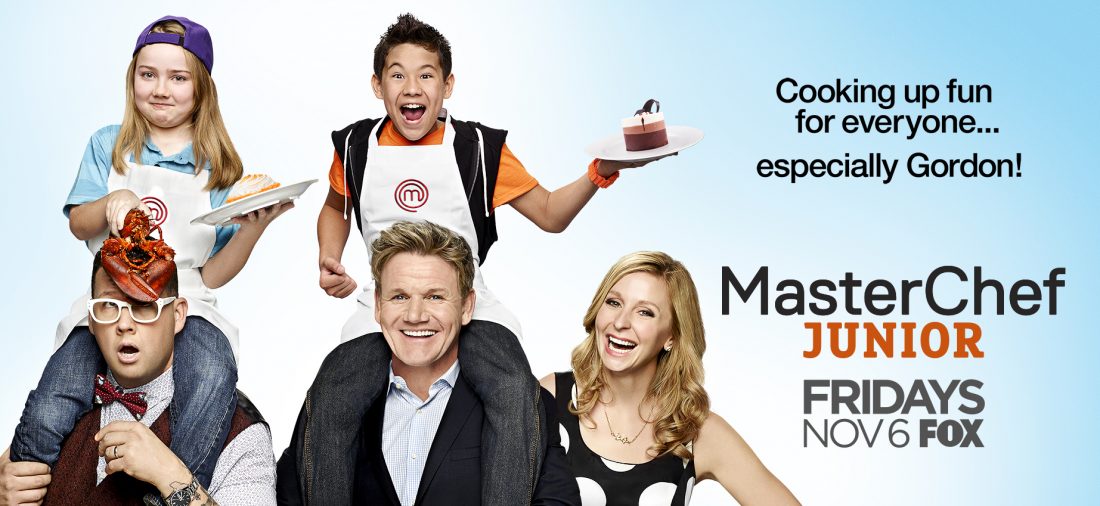 MasterChef Junior Season 4 is underway! I'm a long time fan of Gordon Ramsay, and Graham Elliott has become another favorite chef in recent years. MasterChef Junior is a fun show to watch with my husband. We don't pay a whole lot of attention to when seasons start, though, as we tend to watch our TV through DVR and On Demand. Luckily it's easy enough to catch up though, because I'm really looking forward to the new season of MasterChef Junior.
In order to celebrate, MasterChef Junior provided me with MasterChef Junior Inspired Cooking Sets to sample. So, I asked my sister Mary to try them out with my niece Eden. Read on for a review and cute pictures of Eden!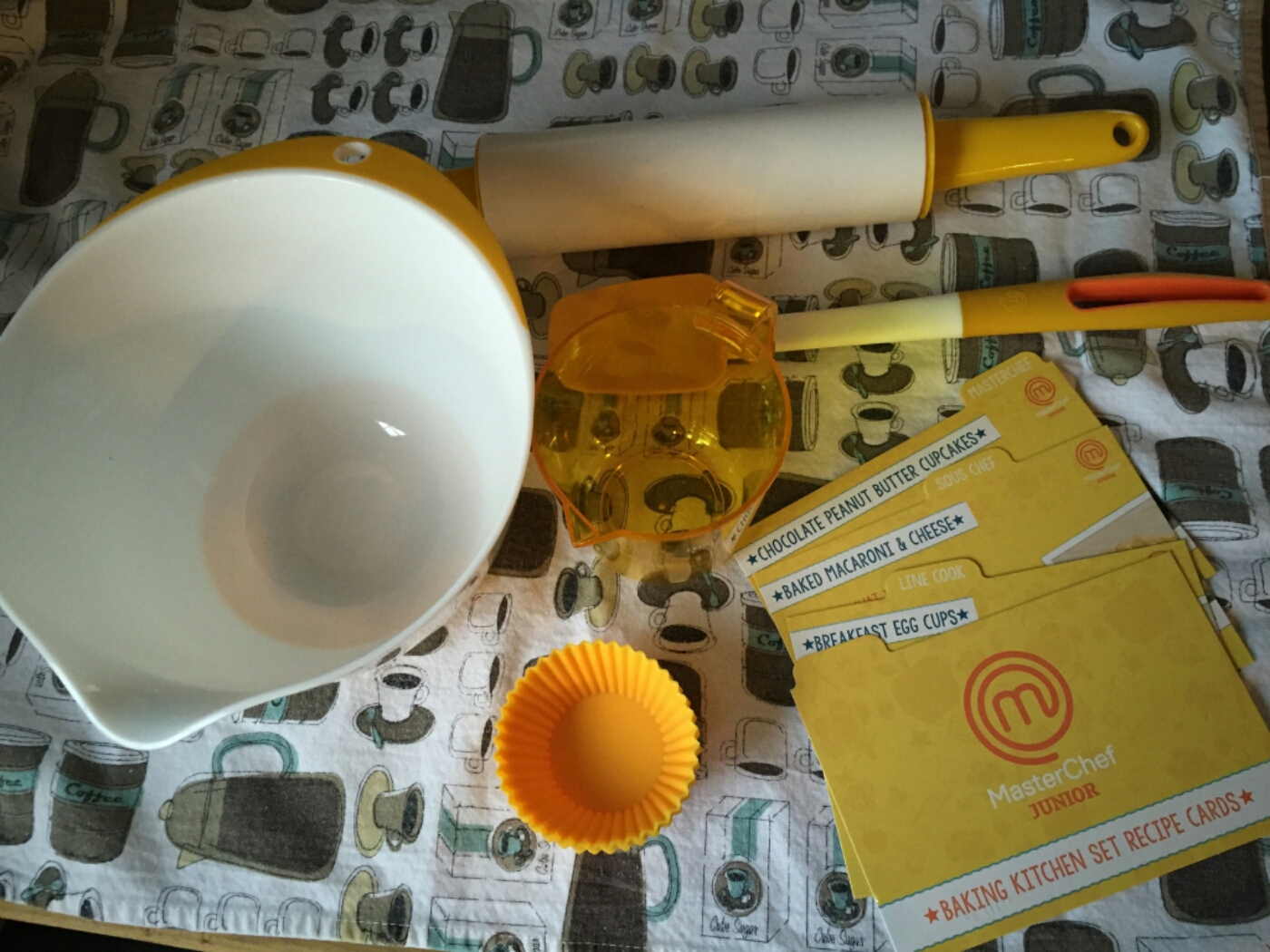 My 2 1/2 year was so excited to receive a new cooking kit that she opened it up before I could! I tried to lay out all the contents but I realized later I missed the dusting stencils.
We received a mixing bowl, spatula, rolling pin, measuring cup, silicone baking cups, three recipe cards and not pictured dusting stencils.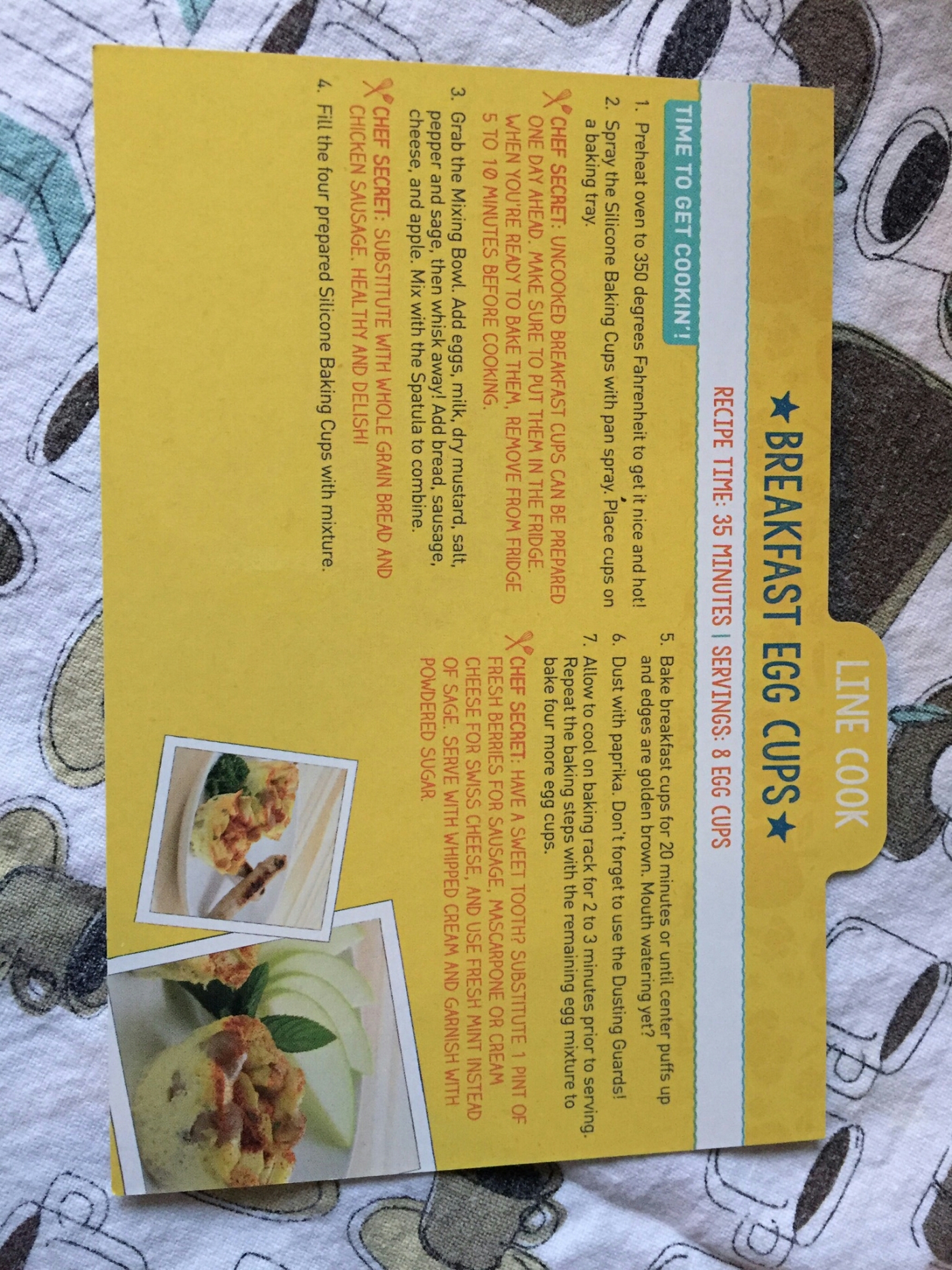 The recipe cards were labeled by difficulty : line cook, sous chef and masterchef. Considering I was cooking with a toddler I decided to try the line cook recipe.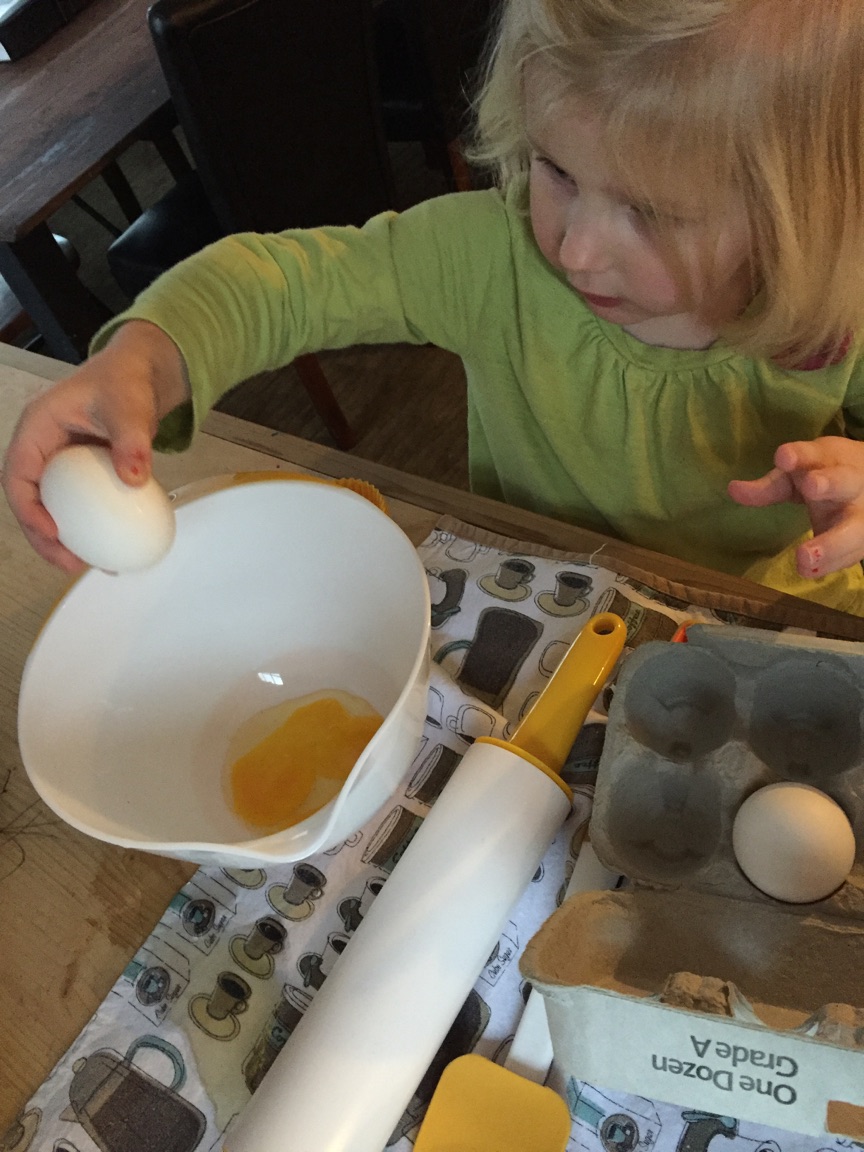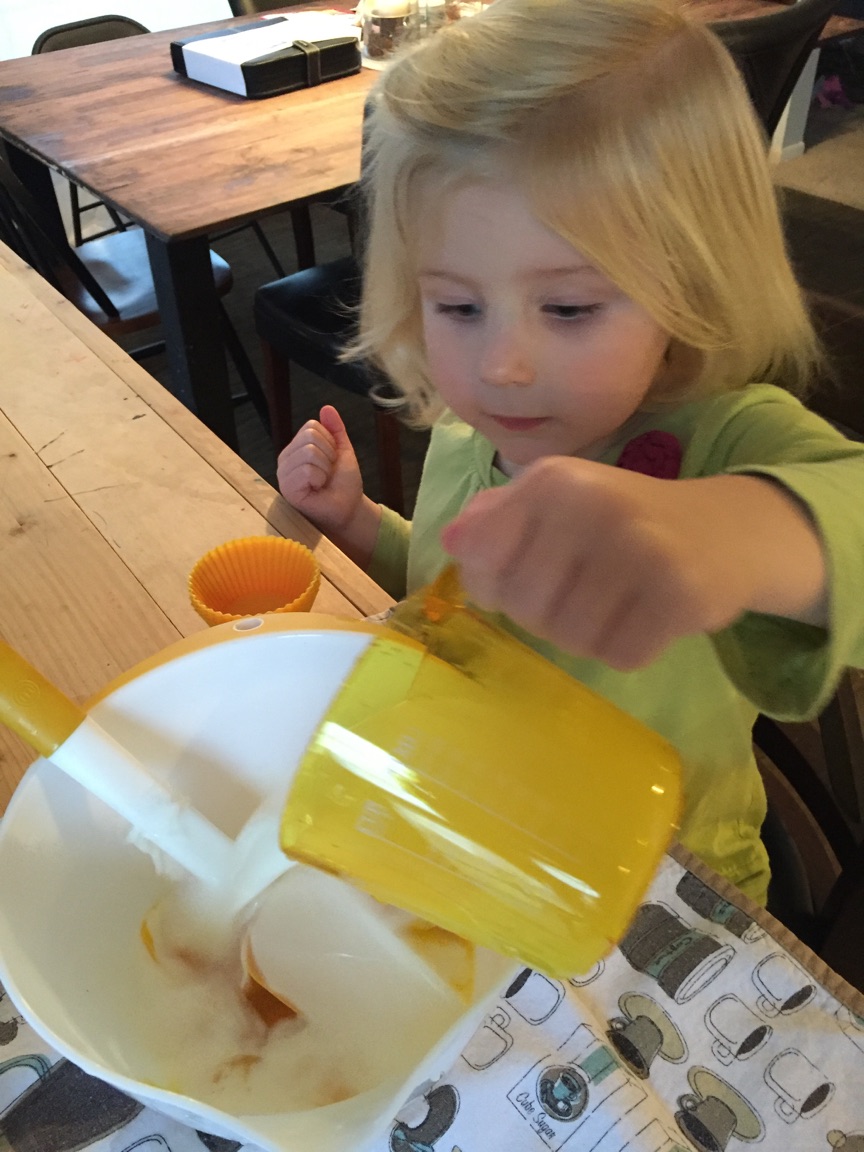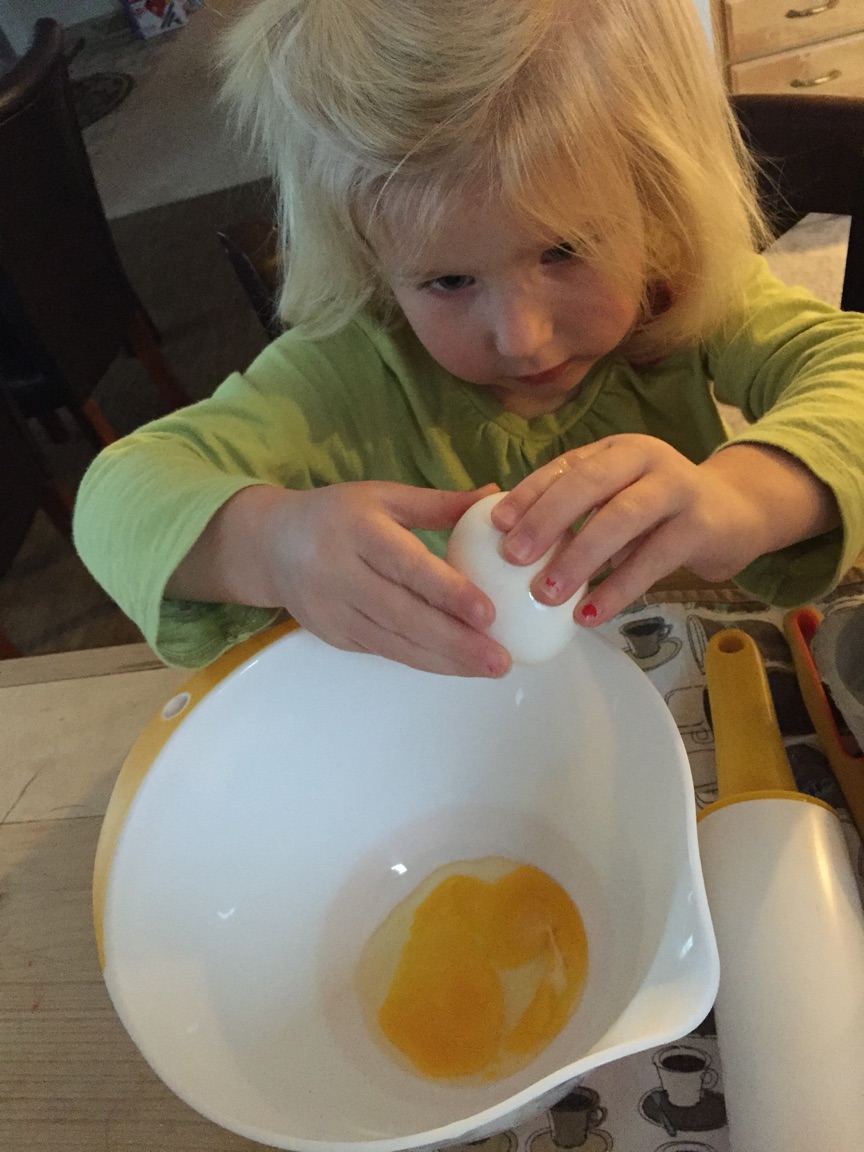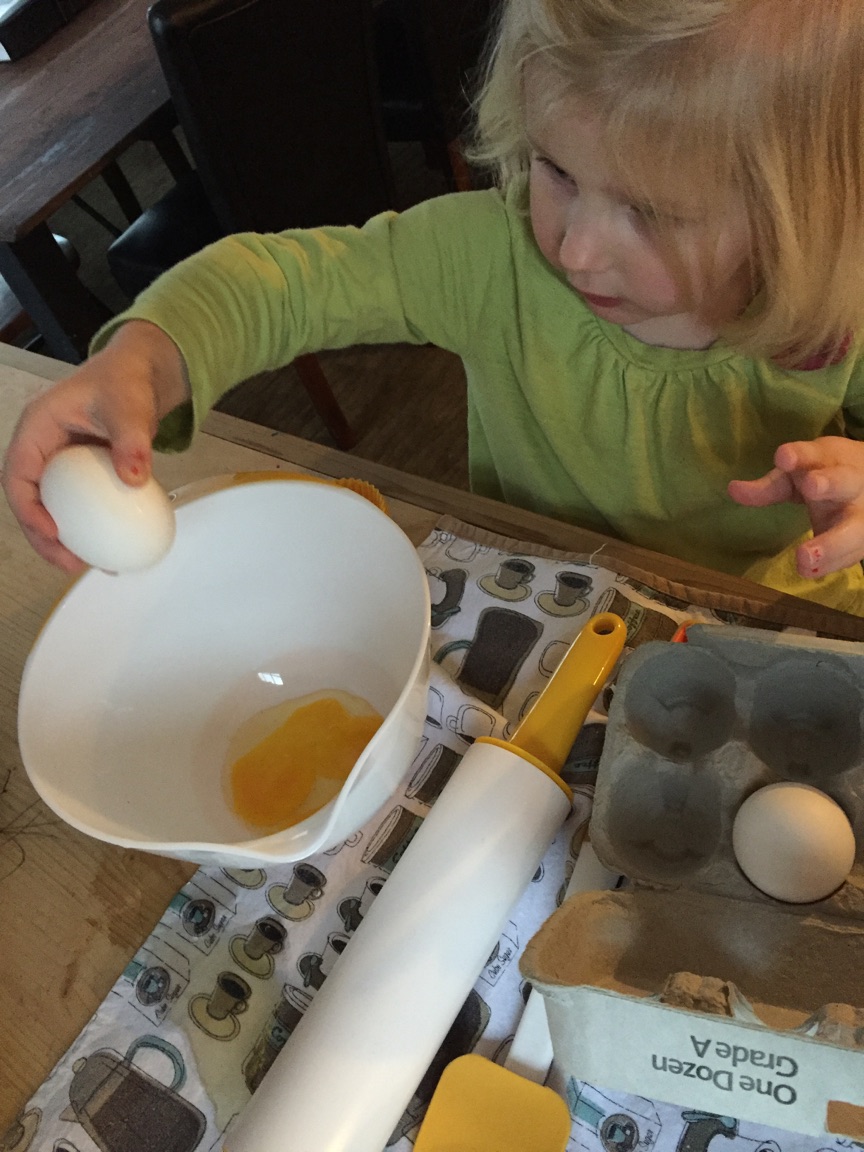 It was a pretty simple recipe. My daughter loves mixing and stirring ingredients and I even let her crack the eggs (major letting go moment for me).
I also could have had her help cut the apples, bread and sausage for the recipe, but today, it was a mommy job.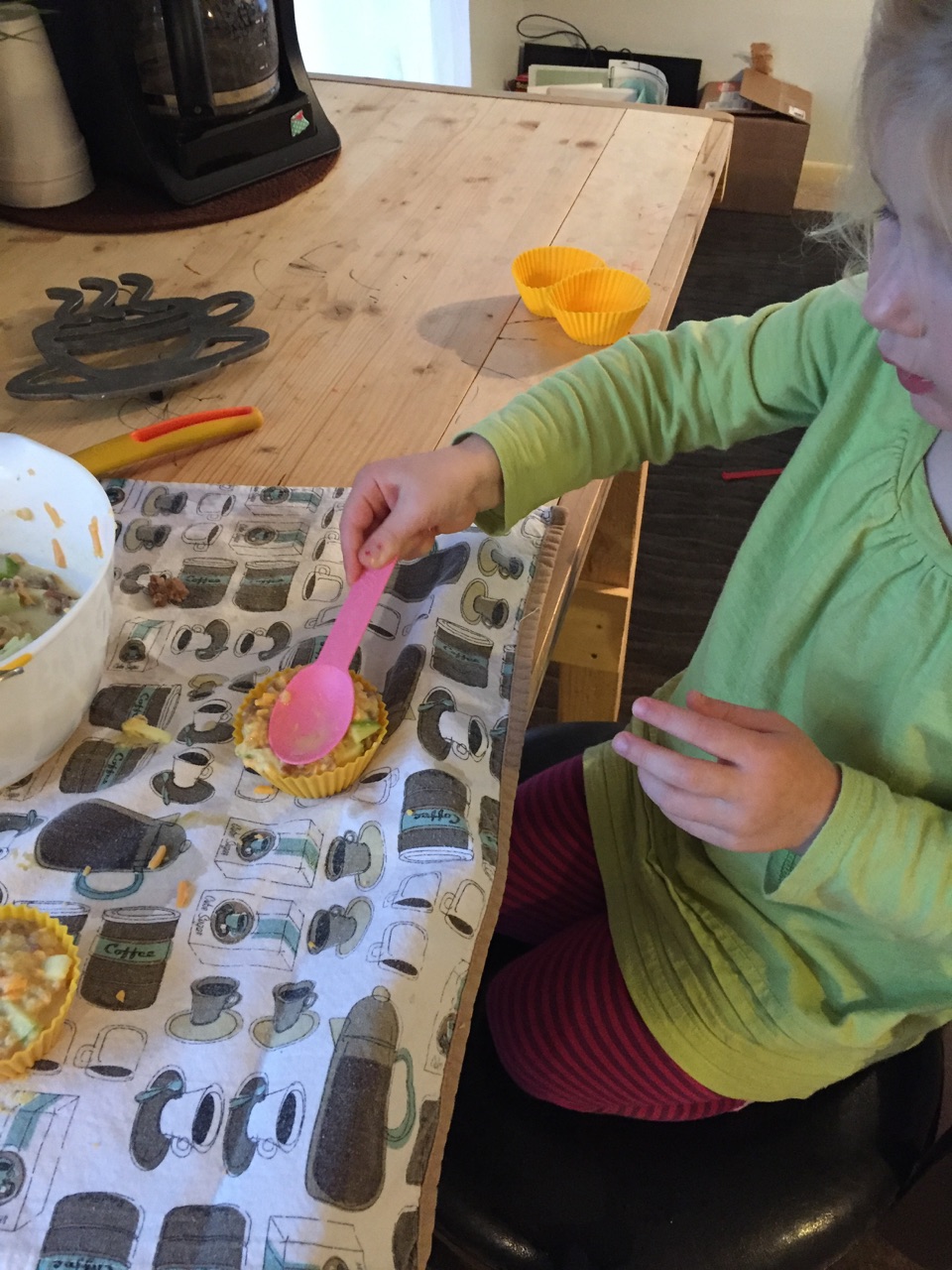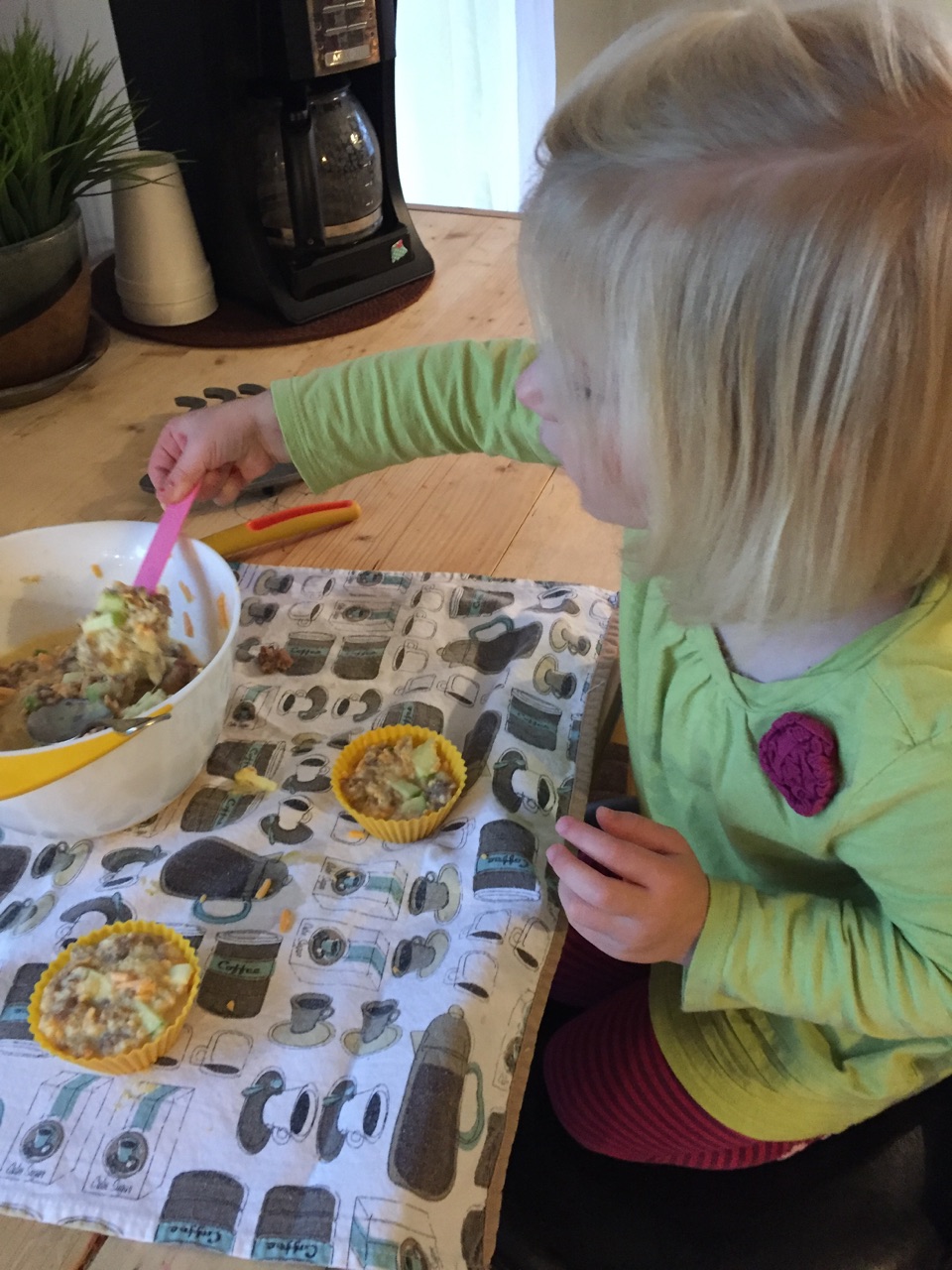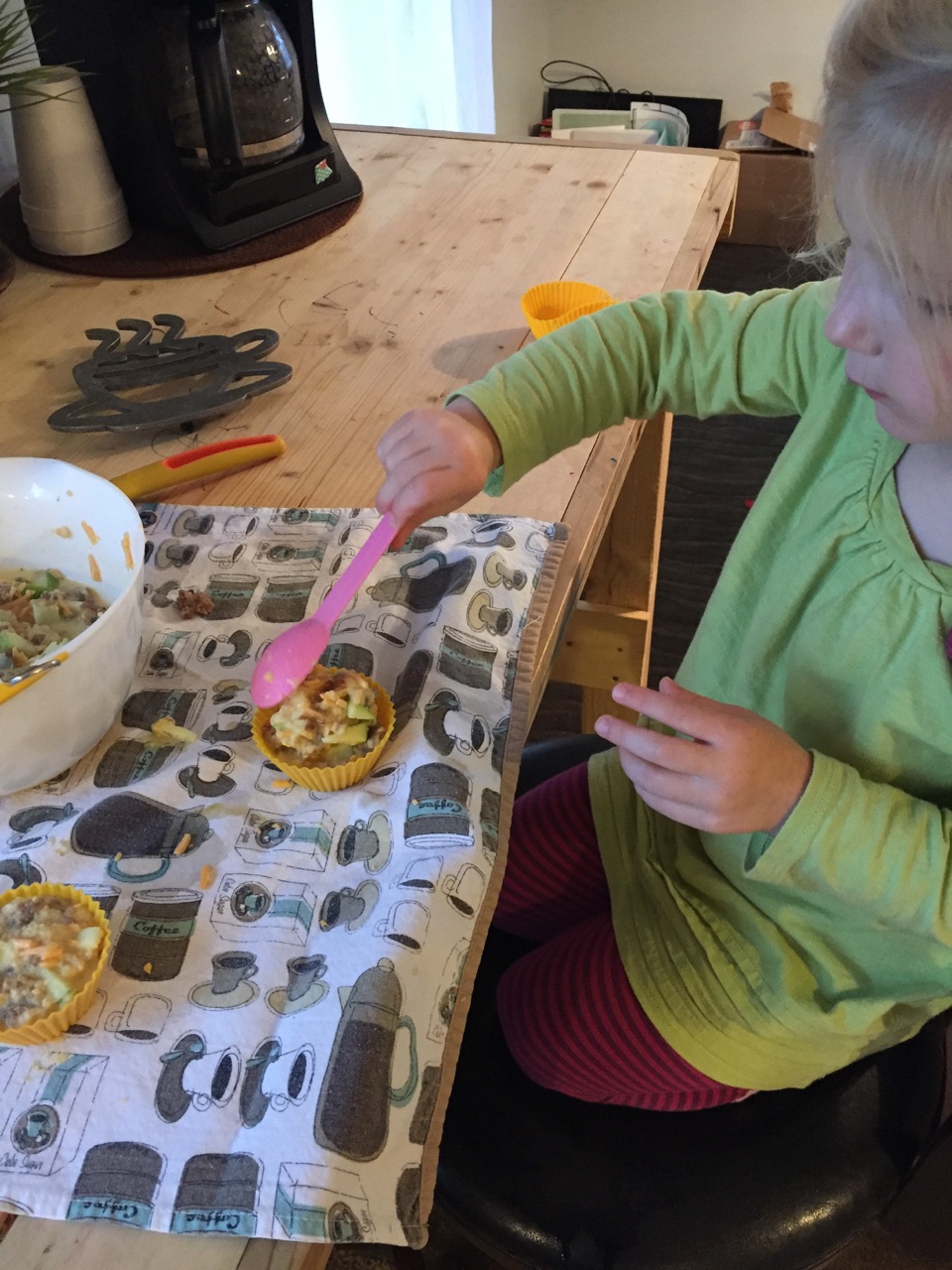 The recipe also contained a helpful tip: for an easy breakfast, make the mix for the breakfast egg cups at night and bake them in the morning. Great idea!
Filling the cups was another perfect job for her. I just needed to take away the full ones so she would move onto the next empty one. Otherwise we would have overflowing egg cups 🙂
After we baked the muffins I was excited to give them a try! My toddler, however, did not take a bite. She was happy I wanted to though. Even though the recipe was not a 100% hit at our house, I enjoyed using the kit. Personally, it didn't matter what the kit contained, but it was more important seeing my daughter so excited to cook and use the tools and spending quality time with her.
Thanks to MasterChef, you can enter to win a set of your own!
To stay up-to-date with MasterChef Junior, follow along on their social channels:
Twitter: @MasterChefJrFOX
Facebook: MasterChefJuniorFOX
Instagram: @masterchefjunior
Google+: MasterChefJuniorFOX
You can purchase a MasterChef Junior Cooking Set exclusively at Walmart.
Disclosure: While I was selected by MasterChef Junior and received the cooking/baking set, all opinions are my own.