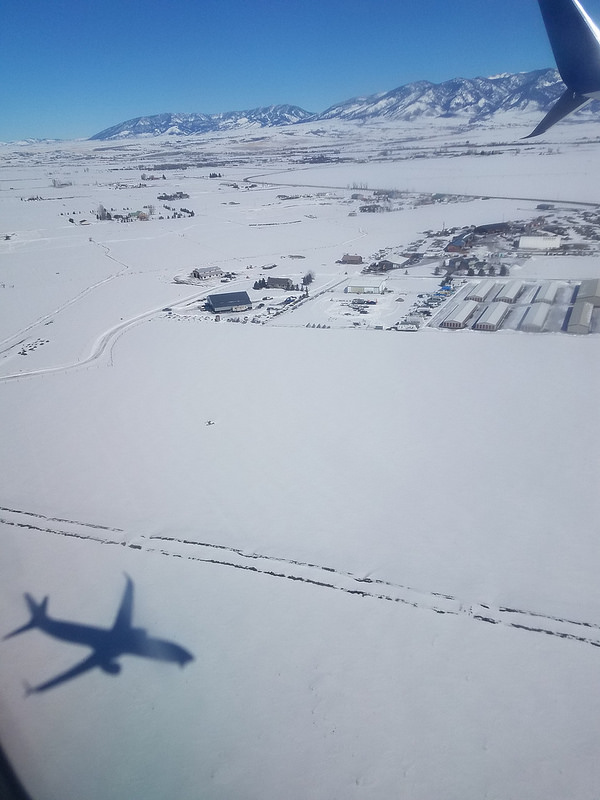 So after the Winter Trail Fest Half Marathon, I was only able to get in a 6.5 mile run before heading to Montana for work. The person I was staying with told me that the roads were too icy to run so I didn't pack my running shoes. I was kicking myself when I arrived, though, because a warm spell had made the roads safe to run on. Ugh!  Oh well, I enjoyed seeing some of the sights.
Part of my work is making presentations to churches, and I was able to take some photos of this one built in the early 1900s. Gorgeous!
My time in Montana was brief and I flew home on Friday to turn around and fly to Colorado the next day. Having learned my lesson, I packed plenty of running clothes!
On Saturday morning I arrived in Denver, and my hosts suggested that I try to run Washington Park. Unfortunately I missed a turn and ended up on Cherry Creek Trail Instead. Oh well, it was delightful!
Sunday after church I decided to get in my long run. I knew not to push it because I was not used to the elevation and dry air, but I took it easy and had a ball.
Monday was a much-needed rest day. I only had a few appointments and was able to get a nap in as well as catch up on emails.
Tuesday I had meetings scheduled starting at noon through the rest of the evening, so I managed to find the Washington Park route. I can only imagine it would have been so much more beautiful with green scenery.
On Wednesday I had meetings bright and early until two PM ish. My hosts suggested that I go check out Red Rocks so I did! After a few times up and down the stairs I was done for. Great workout even though my Garmin stats aren't that impressive, haha. I got two miles in maybe?
I just had to take this photo of the John Denver statue.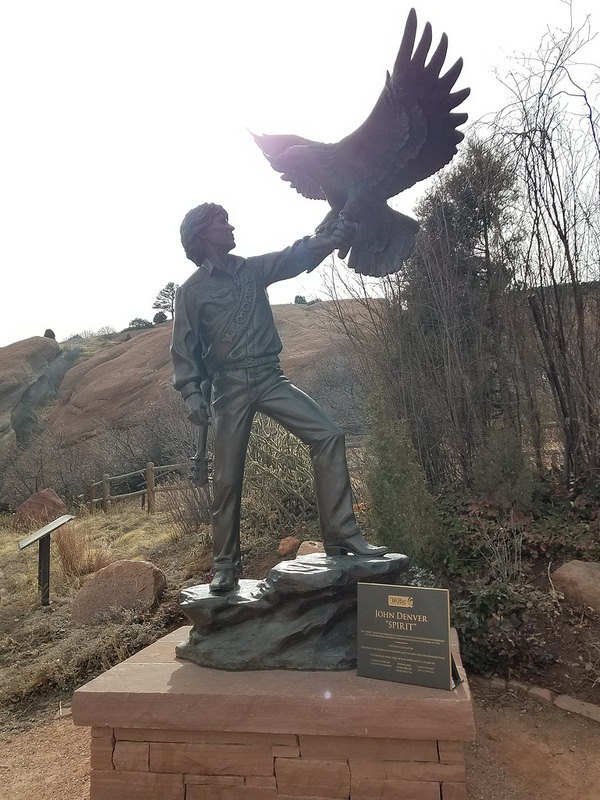 Thursday I flew home and had a rest day (other than walking through the airport).
Friday was my birthday, and I celebrated by going out for breakfast with friends and running for 16 miles. I had hoped to get in 20 but I was feeling pretty fatigued and jet lagged.
Saturday was St Patrick's Day, time for the Irish Jig 5K. I'm not normally a fan of 5Ks (I am not a speedster, plus they are usually expensive compared to trail races when you figure out cost per mile). But lots of our friends were going so DH and I went. I missed my goal of sub 30 by mere seconds. Ugh! Oh well, it was fun, plus I did just do a long run the day before so I can't complain.
Afterwards we went out to SpeakEZ for celebratory drinks. One of the runners had completed his very first 5K so he bought a round of Breakfast Shots. These were super delicious! Jameson and butterscotch with a side of OJ and bacon.
The race itself was pretty much what I expected. Lots of costumes, very crowded, long port a john lines. Not my typical scene but like I said, since I had so many friends running it I had fun.
Then DH and I took a nap and went to our friends to celebrate their anniversary. It was a super fun day! Good thing today (Sunday) is a rest day.
Did you run a 5K or celebrate St Patrick's Day? Let me know in the comments below!
For more fitness inspiration be sure to check out these running link ups: The Weekly Wrap hosted by hosted by HoHo Runs and Wendy from Taking the Long Way Home and Tuesdays on the Run with Patty, Erika, and Marcia!