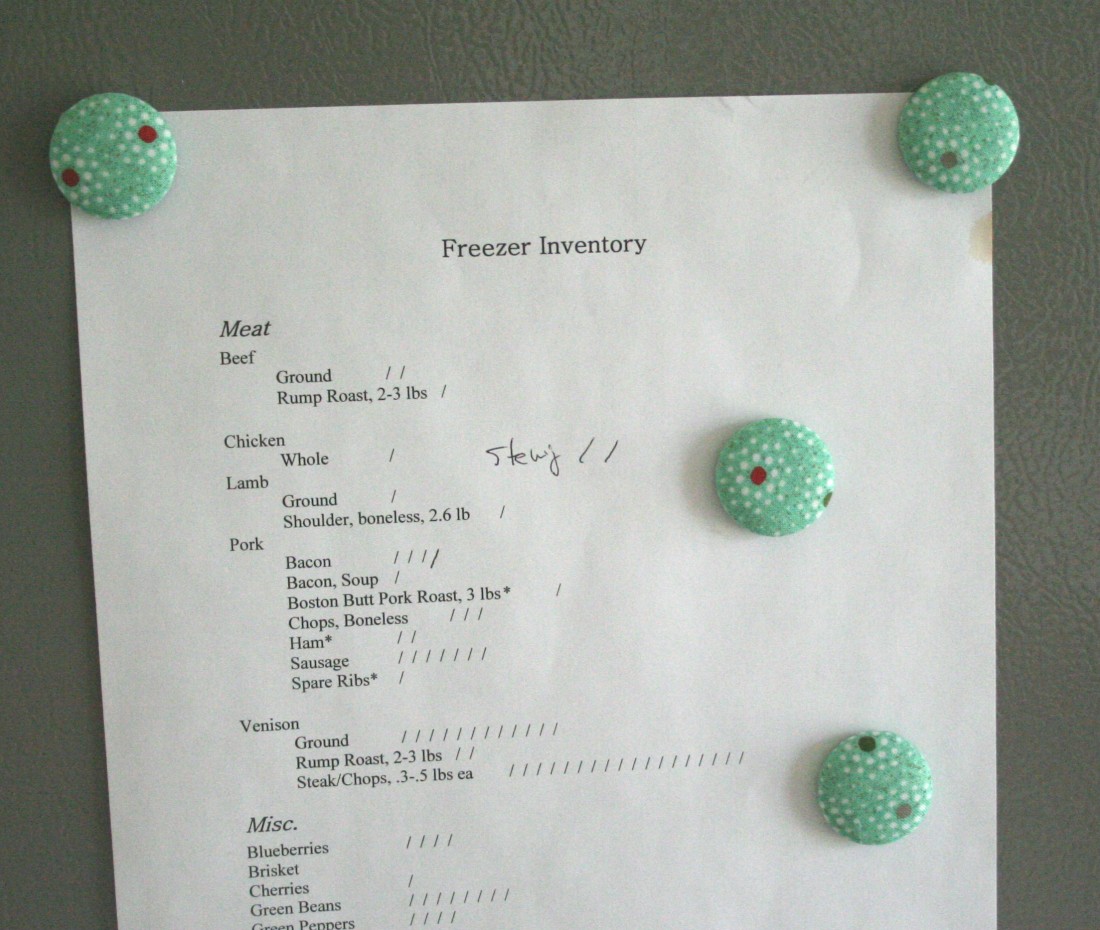 I'm actually not sure what I'm more proud of in the photo above: The fabric magnets or the fact that I finally got around to doing a freezer inventory. But since you probably have no interest in what's in my freezer, I'll share how I made the fabric magnets.
I decided that I needed more magnets if I was going to start posting my freezer inventory and meal plan on my refrigerator, and I thought this might be another chance to use the new glue gun that I bought.
I raided the fabric from my layer cake and settled on the pattern you see above – not too Christmas-y and the print was small enough to make sense on the smaller size magnets. I had hoped the snowman print would work (how cute would little snowman head magnets be?) but alas, they wouldn't quite fit on the buttons that I chose.
Ingredients:
fabric (this is a great chance to use up scraps)
magnets
button cover kit (you can find these with the other sewing notions in your local craft store, but here's an Amazon affiliate link so you know what you're looking for: Dritz Craft Cover Button Kit, Size 36)
hot glue gun
scissors, X-acto or other cutting instrument
pliers (maybe–depending on what kind of button cover you get)
pen or pencil
Directions:
Open up the button cover kit and separate the pieces. It should include a clear round template, a holder, a pusher, button fronts, and button backs. After using a pliers to remove the little nubby thing (that's a technical term) from the back of the backs I realized that the kit I had purchased included backs with and without the nubby thing. You'll want to check that before getting out the pliers.
Use the directions included with the button cover kit to make fabric-covered buttons.
Get out the glue gun and hot glue magnets on the back of the button.
The Verdict: These went together so quickly that I wished I had purchased more than one button kit and more magnets. I love how they look on my refrigerator – much nicer than the dentist and Mary Kay lady magnets!
This post shared at Works for Me Wednesday