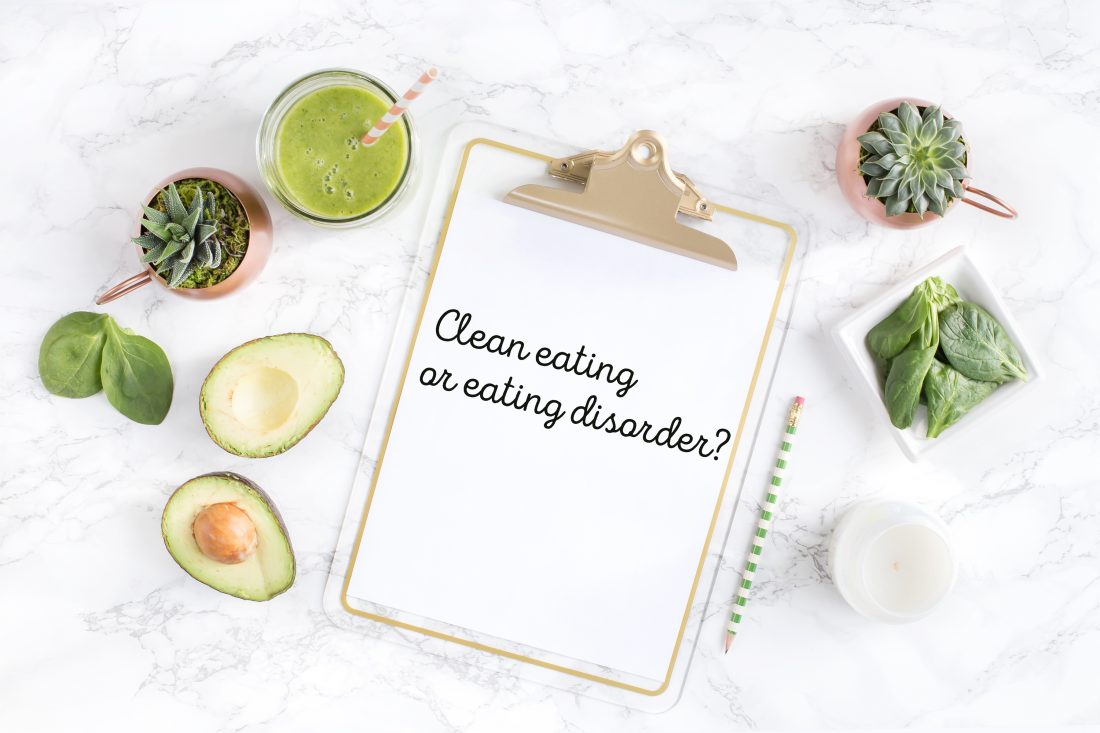 Over the next several weeks I'll be posting a lot about the idea of clean eating. However, I want to make sure that I am not encouraging anyone's eating disorder. I take this very seriously as I have been on a long journey myself. I often remember the day I started crying to my health coach because I bought rhubarb at Meijer instead of the farmer's market. Yes, I am serious.
Sometimes when people start trying to "eat clean," it can become an obsession. This is well described in an article making the rounds in the health coaching circles titled, "The Unhealthy Truth Behind Clean Eating and Wellness."
The clinical term is Orthorexia Nervosa, and according to the National Eating Disorders Association, "Orthorexia is a term coined by Steven Bratman, MD in 1996. He began to use it with his patients who were overly health-obsessed. It was not meant as a diagnosis; instead, Dr. Bratman used the term to help his patients entertain the possibility that this 'healthy' eating may not be as beneficial as they presumed. Over time, however, he came to understand that the term identifies a genuine eating problem. It is not an officially recognized disorder in the DSM-5, but is similar to other eating disorders – those with anorexia nervosa or bulimia nervosa obsess about calories and weight while orthorexics obsess about healthy eating (not about being "thin" and losing weight)."
While Orthorexia Nervosa is a real thing, it's important to realize that being concerned with eating healthy is a good thing! It's the obsession piece that's important. And no, recognizing the ON is real is not a plot by the GMO people as claimed in an article by Natural Society. 
Dr. Bratman says on his website,
"So let's keep a sense of proportion: If you prefer to eat mostly organic, preservative- chemical- and antiobiotic-free foods (as I do!) and think that many overly processed foods are not foods at all (as I do!) it still doesn't mean you have to follow those principles 100% of the time. That's just perfectionism, obsession, orthorexia.

Trying to be perfect will make you crazy, in diet as elsewhere in life.

Lighten up a little. Be gentler with yourself.

While you're in the process of improving and prolonging your life, don't forget to live it!"
One of the ways I do this is by participating in a CSA. Instead of focusing on what I shouldn't be eating, I fill my refrigerator with beautiful vegetables from a local farmer. If it's in sight, I am likely to eat it. I make the decision once at the beginning of the year, and I have no choice but to use it or lose it!
I hope you will join me in taking this joyful approach to eating better. Let's savor the wonderful flavors and focus on that, rather than trying to be perfect. Who's with me?
P.S. Want to get a jump start on clean eating before the upcoming challenge rolls out? Enter your email address to download this free checklist: