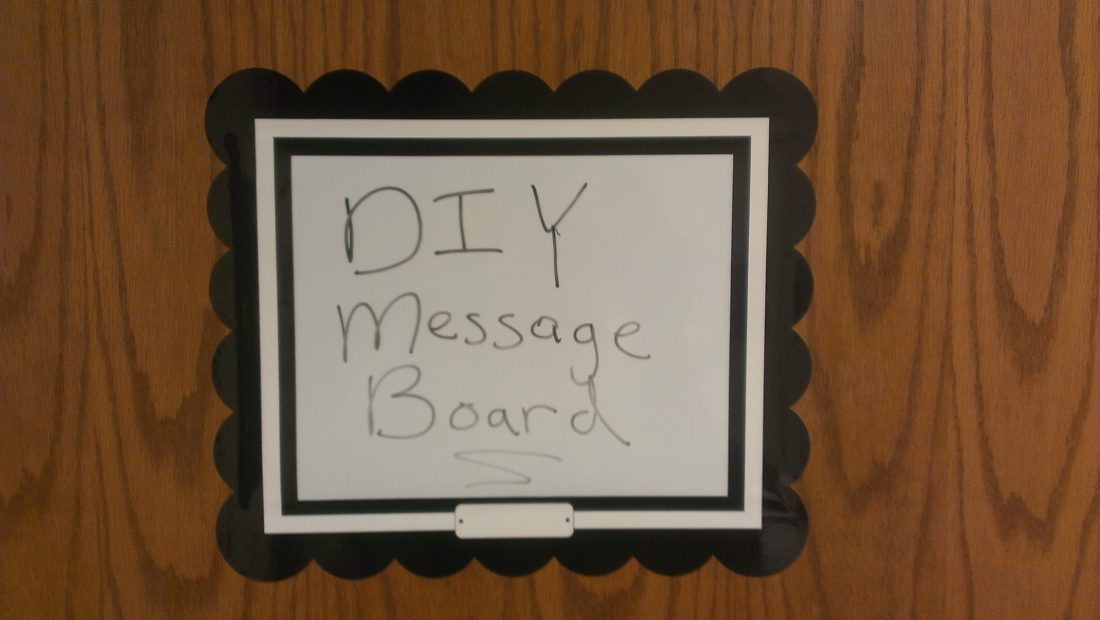 I've been wanting to do some sort of message board/out of the office sign for awhile now. I had quite the collection of sticky notes going on:
phone meeting

out sick
at lunch
out of the country
concentrating
So when I scored a great deal on some sheets of dry erase vinyl, I got an idea. You can get sticky dry erase vinyl, but since mine was not, I affixed it to my office door using one of the frames from my set of Butch and Harold Sticker Picture Frames.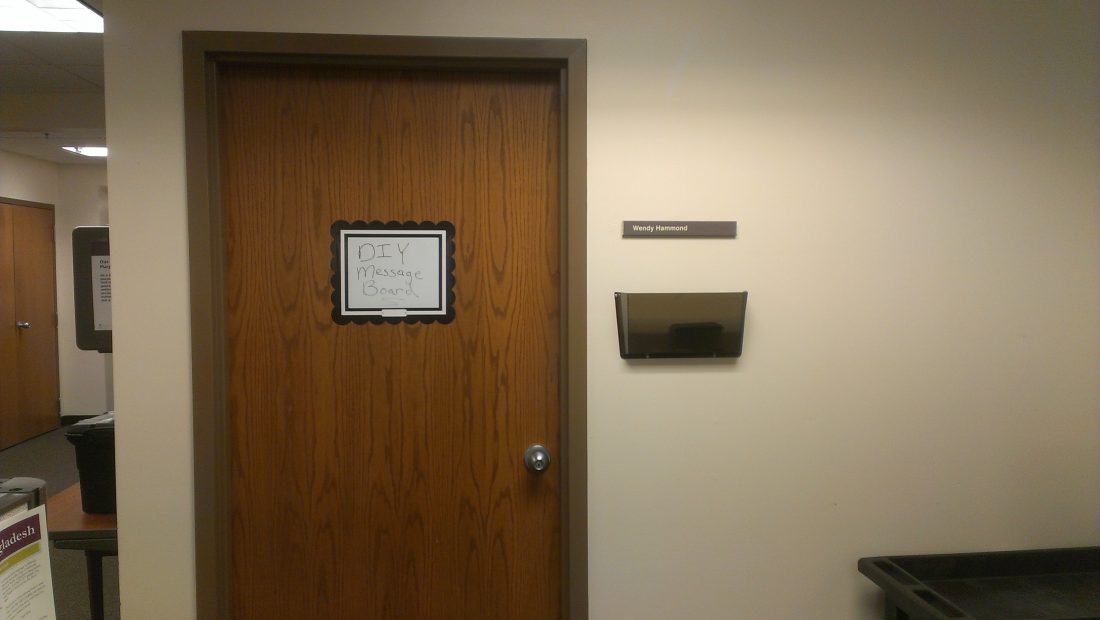 It went on so easily! And I've already received a ton of compliments on it. I ended up putting a dry eraser and markers in my inbox so that people can leave me messages if they want to. No more sticky notes! Since the sticky frame is removable/reusable, I could see this being used on a refrigerator or home office wall or children's door as well. The possibilities are endless.
This post shared at Works for Me Wednesday