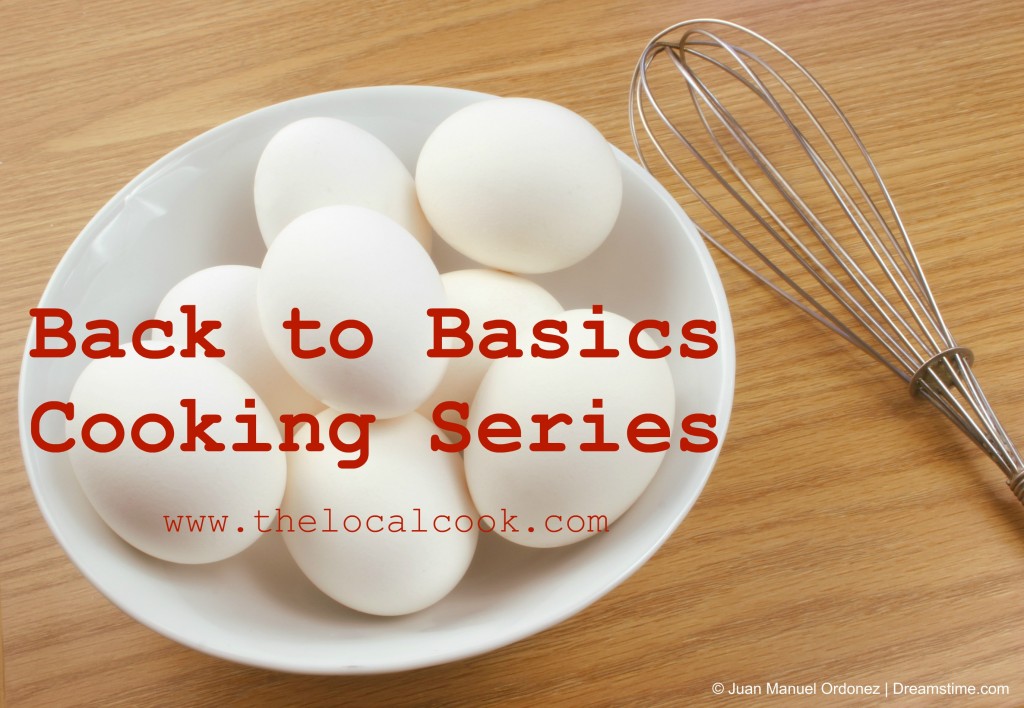 Over the past year I've found myself wishing I knew more about cooking in general. Oh, to be able to confidently stroll through the farmers market, choose the choicest produce, come home, and put dinner on the table with ease.
Since I've been a part of CSAs (Community Supported Agriculture) for more than six years now, I at least have a general idea of what to do with all kinds of vegetables. Now, I want to learn how to go beyond following a recipe.
To help me in this quest, I've decided to launch into the Back to Basics Cooking Series.  Based loosely on Alice Waters' The Art of Simple Food, I hope to gain confidence in the kitchen by learning basic techniques and sharing them with you. I hope you will join in with your tips and advice on each week's topic, too!
From January through April, 2012, we'll cook our way through the dark days of winter. Each Monday I'll introduce the topic, throughout the week I'll share the recipes I try, and then on Friday I hope you'll link up your favorite recipes that fit the theme.
To see all Back to Basics posts, click here.
January 2 – Salad: Beyond the Iceberg
January 9 –  Homemade Dressings & Sauces
January 16 – Make Your Own Pasta
January 23 – Stock, Broth, and Soup
January 30 – Breadmaking Basics
February 6 – Queen of Tarts
February 13 – All About Beans
February 20 – Rice Basics
February 27 – Roasting Secrets
March 5 – Cooking Slow
March 12 – Eggs: Beyond Scrambled
March 19 – Make the Most of Your Frying Pan
March 26 – Simmering Techniques
April 2 – Grilling 101
April 9 – Dessert: Getting Fruity
April 16 – Homemade Ice Cream
April 23 – Cookies, Cakes, and Other Baked Goods
Stay tuned for more details, and be sure to sign up for email updates!
Join the 3 day clean eating challenge!
Clean eating doesn't have to be hard! Join us to discover just how easy it can be to feel better and get healthy.